Autism- AS IT IS Blog Posts
Our experiences and enabling information and suggestions for you...
INDEX of BLOGS:
1. Once upon a time... ...in 1998.. ...a beautiful little girl was diagnosed with ASD..
2. In the Beginning: Where it all started for us & what you can do to encourage interaction & communication with your loved one
3. A Poem for Parents Receiving a Diagnosis for their Child
4. The Power of Pilgrimage and Prayer
Once upon a time... ...in 1998.. ...a beautiful little girl was diagnosed with ASD...
25th May 2016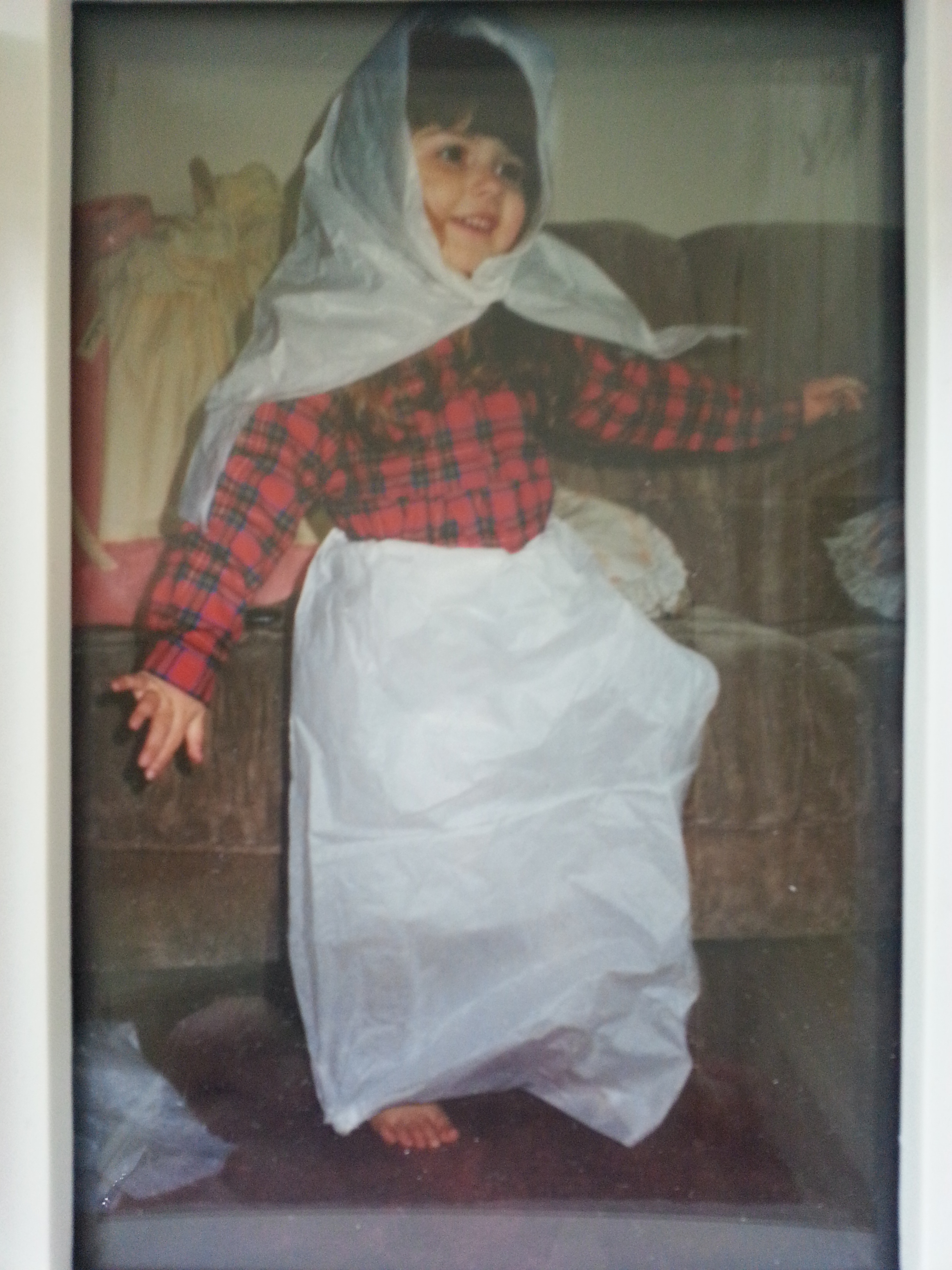 ...this is our daughter Farrah...she was age two and a half and I felt like the world had just closed in on me and was very confused about what this meant for her future...
All my dreams of what having a daughter would be like and what she would achieve suddenly dissolved. I felt crushed and I fell into a dark hole...Farrah was non-verbal, handflapped, had hyper and hypo-sensory challenges and was lost in her own world...
Some called this bereavement, others depression and many didn't know what to say to me at all or said that they had heard that autistic children are very intelligent and they all have special skills. Some said they didn't know girls 'got' autism because back then most children with this diagnosis were boys. This made me feel even more isolated. Others asked the same questions I asked the doctors and professional to which there were no definitive answers...
Once I realised that there was no-one to help us except us and an initial assessment with a speech and language therapist left me realising that I had to do something because what was being offered definitely wasn't enough, my drive and belief that 'there must be things we could do,' kicked in and I started to search for those ways to help her...
Before she started school she had a full week of different therapies and interventions: Hanen Program – It Takes Two to Talk (Their 'More than Words' specifically for autistic children hadn't been written at that time); Portage; Music Therapy; Sensory Integration Therapy; Vitamin Therapy; Horse Riding; Homeopathy and others... I learned and read all I could get my hands on without a computer back then; including what was then called the LOVAAS program, more commonly known now and adapted as Applied Behaviour Anaylsis (ABA); the Sonrise Program and anything else which I thought could make appositive difference to Farrah's life. I used all the techniques and strategies I learned from staying and participating in all the therapies she took part in and incorporated them into our home and social environments and I taught others (parents and siblings and 'new' friends) how to best interact and communicate with Farrah. I also shared all I was doing with other parents at the local groups we belonged to whose children shared the same diagnosis.
Nursery school taught Farrah (and us indirectly) Makaton signing and within eight weeks Farrah signed her first sign at break time...'more!' I remember she sat next to a lovely little boy who was also non-verbal and very fond of Farrah and as he loved his food so much would sign for 'more' very often! Farrah was two and a half then and had been diagnosed and given a nursery place at a Social Services Nursery School where they had one class of six children with 'communication problems.'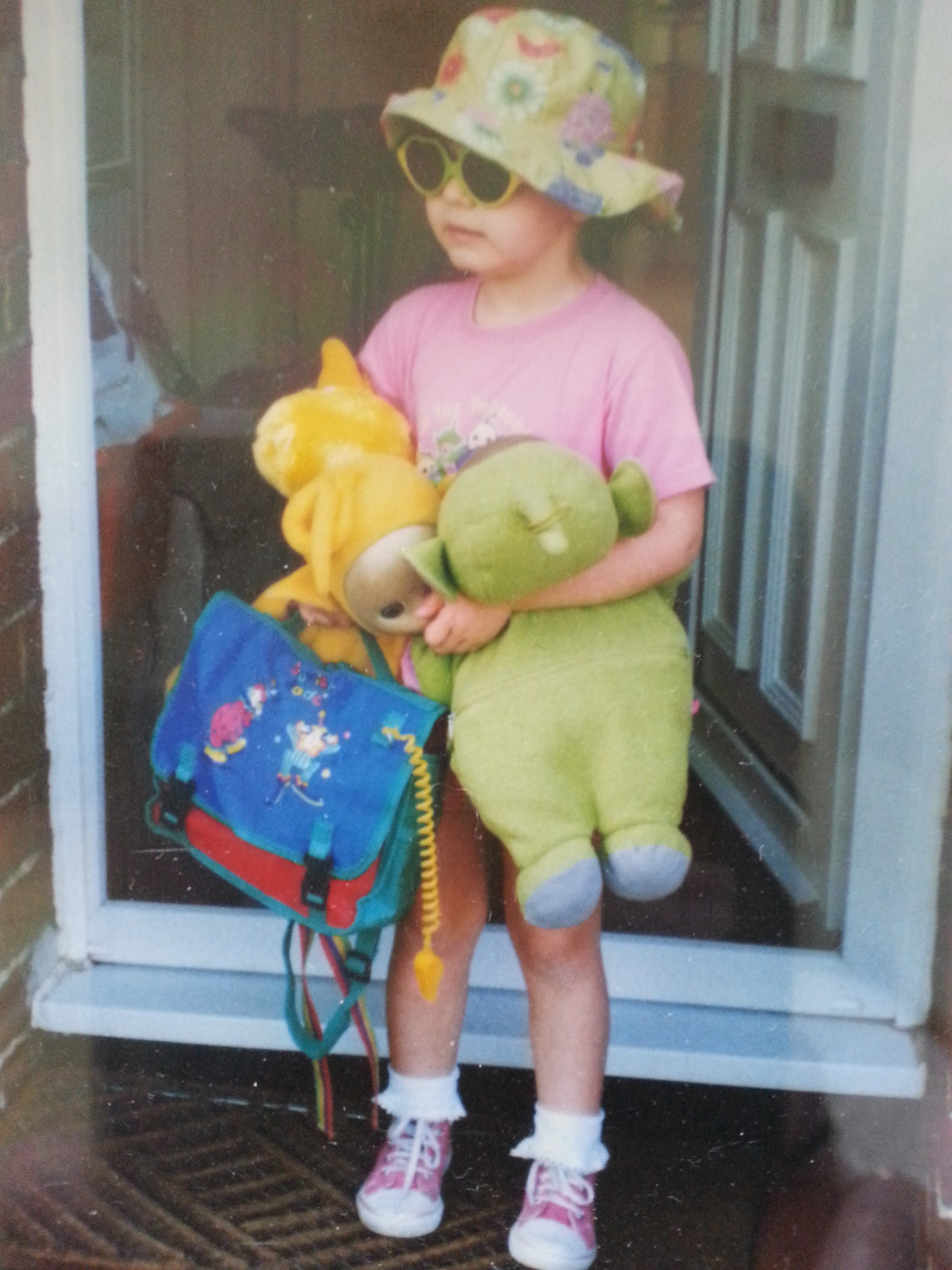 Farrah's first communication at home was by using Makaton signing around bedtime, 8pm one evening. She came toddling out to the kitchen in her pyjamas signing for her 'milk!' I was so excited, I rushed to warm her bottle whilst giving her lots of praise, clapping and cheering, which she thrived on (luckily for us).
Farrah also attended our local Play Group where the staff were amazing. They even went on a Makaton Signing Course so they could include Farrah as much as possible and excepted her despite still being in nappies at age 3 and they even supported her with potty training as I was trying at home to prepare her for school.
One day a week, Farrah also went to the home of a family member, Aunty M, who was a nursery nurse and who child-minded and structured the day like a nursery class. They would go out for walks and pick up leaves, feathers and other things along the way and return to make collages and do painting. Aunty M would play the piano and have all the children playing other instruments and singing (or sounding) along. They would go to the park and Farrah loved to climb the highest slide whilst Uncle M (Aunty M's husband) would wait at the bottom for her to slide down...
Farrah is an August baby and therefore she was only just four years old when she started school. The first school days in a mainstream school were horrendous! On the first day the Head Teacher asked Farrah's reception teacher if she had 'ever worked with a mentally retarded child?' I was broken hearted but couldn't let this show and wasn't strong enough to challenge this comment at the time. Luckily my son, who was only one school year above her, didn't hear this! Things went from bad to worse and without a Local Authority Specialist Autism Teacher to support me and Farrah during those days, I don't know how we could have got through the following few years... Various reports came home to me via other children's parents and dinner ladies who knew Farrah well but these all belong to a longer story...
My son often 'taught' the teachers, his school friends and classmates about autism and even wrote and read a little bit he had written about his sister 'not being naughty but autistic' to his class and later to the whole school in assembly. He is an amazing brother to Farrah and the two of them are very very close...I am blessed with two very special children.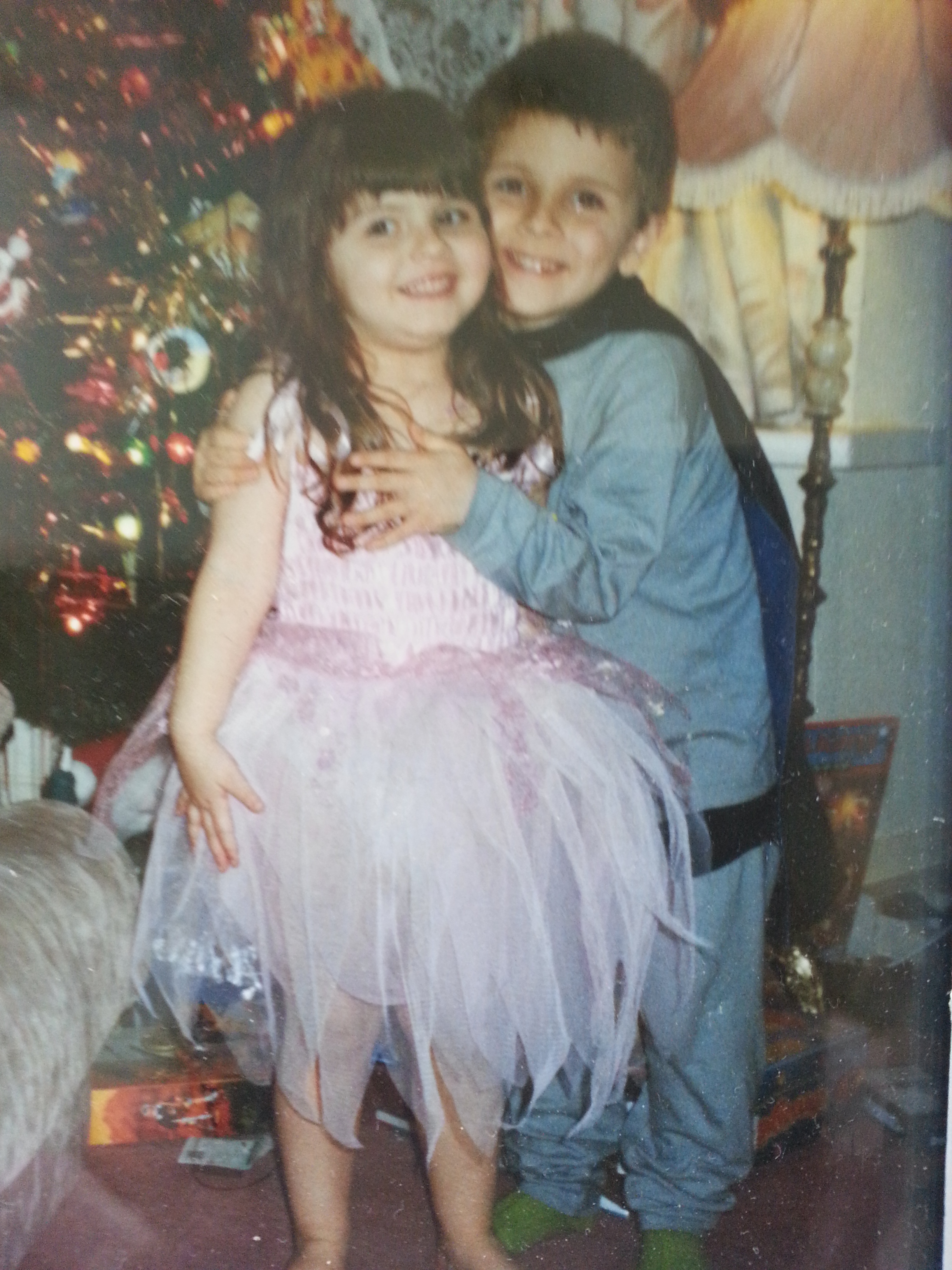 I moved Farrah from that mainstream education as it was not the environment she could thrive in and after looking at 11 other mainstream primary schools within a two mile radius of where we live, all with varying understandings of autism and opinions about the kind of support they could provide, I decided to opt for an Autism Resource Base (ARB) which was attached to a mainstream primary school on the other side of town. This was the best decision I made for Farrah's education, despite some concerns that she would 'pick up' other children's behaviours which she did at times but the staff knew the difference between her behaviours and the behaviours of others she was copying and had the skills to enable her to stop copying them and the positive thinking that if she can copy others' 'unwanted' behaviours, this means she can copy other more appropriate behaviours too! Farrah started at the ARB with only the word 'NO!' and often screaming this word as she threw herself on the floor in protest but she left there speaking in sentences and having completed her Standard Assessment Tests (SATs) Exams and getting similar and some better results that the children in the mainstream school there! The Mainstream Head Teacher had not wanted to even do a base line assessment on Farrah at age four but I insisted asking her how anyone could measure her progress otherwise? All the children in the ARB were included in all the mainstream school Christmas plays and activities and parents were very friendly towards me and not once did I hear a negative or judgemental comment from anyone there...
Farrah then went on to Secondary School which was also a specialist centre attached to a local authority mainstream secondary school. The first one in our City and opening the year she needed it! During her time there, Farrah joined in sports and became a member of all the teams she possibly could! She had been in the Netball Team at Primary School and joined the same there, as well as Basketball and Rounders! Then one day she noticed the trampoline in the big hall when they were practicing netball indoors due to the wet weather outside. That was it! She had done some Trampolining outside of school whilst my son attended his Karate classes and immediately wanted to join the Trampoline Club at Secondary School. So she did...and... later became a member of Team GB Disability Trampoline Squad, went on a week's training camp with the squad and went on to win Gold medals at the National Championships!
I also wanted to engage Farrah in some form of movement to music and found a brilliant Freestyle Disco Dance School and after explaining to the Teacher about autism and my beautiful eight year old daughter, Farrah joined and loved it!...and went on to compete in Disco and Street Dance Competitions and has over 100 trophies, some for first place...and she has moved up the grades with sheer determination and hard work; bless her and now dances in the 'intermediate' category. This was the first time I had ever touched false eye lashes and the first time she had worn make-up! She would make friends with all the dancers from all the dance schools and cheer them all on as well as her own school's dancers...
We have travelled all over the UK taking Farrah to Trampoline and Dance Competitions! It's been fun and very enlightening!
When Farrah was 16 she decided she no longer wanted to be in special education and after consulting with a wonderful 'Connexions' professional, we found a sixth form college who would admit Farrah as long as she achieved the grades she was predicted...she did... and entered the college at 'Entry Level' having passed exams in English, Maths, Science, ICT, Food Studies, Child Care and a BTEC Level 2 in Dance. She started Sixth Form College studying Functional Skills in English and Maths and BTEC Level 1 in ICT. The following year she achieved passes in Functional Skills Level 2 English, OCR Level 2 in ICT and GCSE Maths. In her third year Farrah passed GCSE English and AS Textiles and Photography...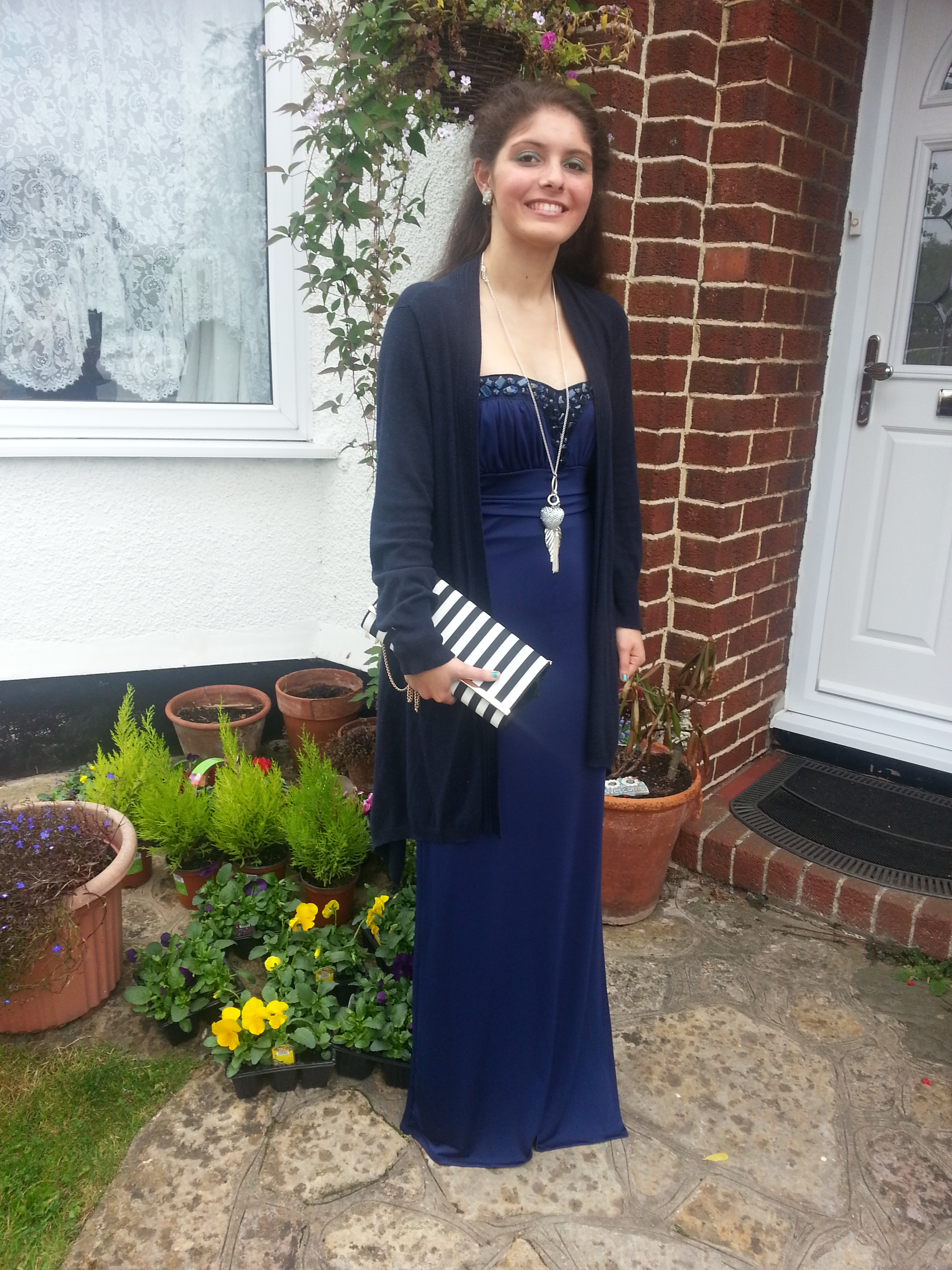 Farrah left college after 4 years, receiving a further diagnosis of Dyslexia at age 18 and with A Levels in Textiles and Photography. Additionally, during her time at this college, Farrah also completed her Duke Of Edinburgh Gold Award and her National Citizenship Award...
Farrah is now at another amazing College outside of our city completing a University of Arts London (UAL) Diploma in Textiles and where she stays three nights a week at an amazing Autism Independent Living Facility, learning Independent Living. Each night she returns from college and has to cook for herself, join in the social activities and before coming home she has to clean her bedroom, strip her bed and clean the ensuite bathroom before she can leave and travel home on two buses. She will truly be more ready for university than most other 18 year olds starting university this coming September as well as more than her brother was three years ago!
Farrah will be 21 years old this year and I could never have imagined in a million years that she would achieve all that she has since those dark days in 1998. We have had many challenging and stressful moments along the way but I will keep those for writing about on another day!
My intention for writing this is to bring a positive awareness and a message of Hope to everyone in the world that a child or an adult whose reality of the world and learning ability is different and often judged as not being able to achieve (as my daughter has been on many occasions by professionals), can achieve when they receive the support and understanding they need; someone believes in them and remember that, 'Where there's a Will there's a Way!' This phrase was said by my daughter's Specialist Autism Teacher at the Mainstream Primary School Annual Review to the Head Teacher, in the assembly hall attended by over 20 professionals, myself and my husband!
So please don't ever assume or judge what you believe someone else can achieve whatever 'label' they've been given to categorise them into a box which is just a generalisation of an objective understanding from the outside-in, because no-one knows what anyone is capable of achieving except Almighty God!
Just one extra ingredient to this story...We went on pilgrimage to Haifa in 1999 to pray for help and guidance...and I know my prayers have been more than answered and still are and where my strength as Farrah's mother has come from and still is from to this day and always will be...
The Power of Pilgrimage and Prayer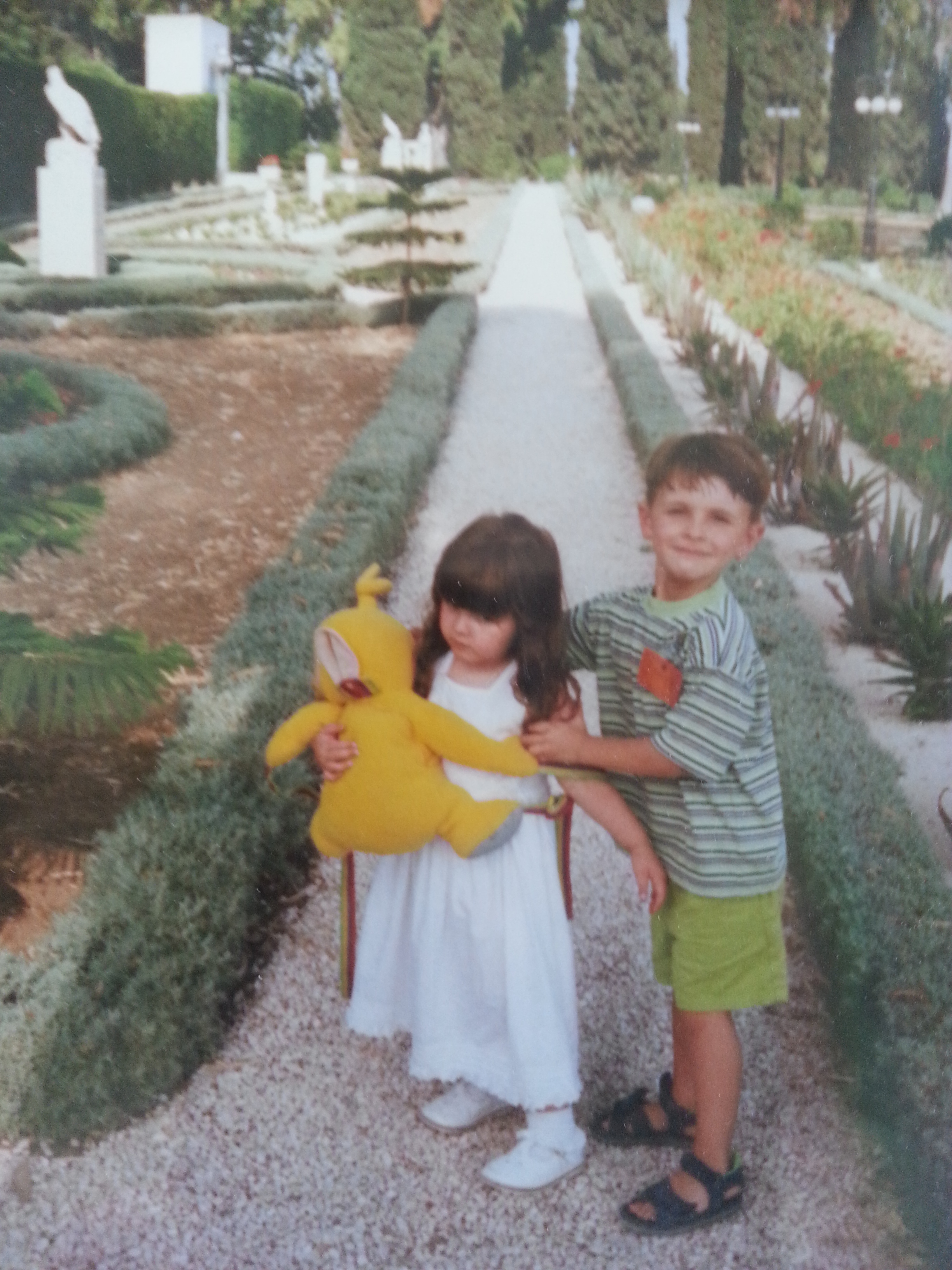 The Power of Pilgrimage and Prayer
We were lost, confused and in the dark,
We traveled to Haifa, to the covenant Arc,
Baba took you by the hand,
To this Holy place, in this Holy Land...
Your brother and I patiently stayed,
In a little room, where we read and we played,
We waited and waited and wondered how long,
And decided to come and find where you'd gone...
As we walked through the gardens hand in hand,
I looked, I saw you but didn't understand,
For under the shelter of this golden domed shrine,
In this Holy place in the golden sunshine,
Between those two grand Holy doors,
There you both were on the cool marble floor,
Baba sat with his back against the wall,
Watching over you as you laid face down on the floor...
When I asked Baba what had occurred,
I could hardly believe his every word!
His intention had been to walk nine times around,
But this Holy shrine had drawn you to ground,
After only three times before his hand you let go,
For what reason the Lord God did only know...
I asked and wondered why Baba felt it best,
Instead of inside, leaving you there to rest?
He took your brother's hand and with no further talk,
Continued to finish his nine lap walk...
They took some time out, went inside to pray,
I stayed sitting where you'd chosen to lay,
I was gazing at you and the beautiful blue sky,
Assuming inside would be more powerful to lie...
Then it struck me as you lay on the floor,
Where you had laid was between the two doors,
Of the two Holy men laid to rest in this shrine,
You'd be safe on your own with no company of mine!
I continued to immerse in this heaven on earth,
And trust this was God and His handiwork,
Baba and your brother passed us five times more,
The sixth corner they turned, you woke and stood from the floor!
Was this a miracle on the the last lap of nine?
You woke from this trance and induction Devine?
No other explanation am I prepared to believe,
Im sure laying there Holy healing you received...
Baba suggested I take you inside,
Of this Golden domed shrine with your eyes open wide,
In the beautiful gardens they would stay,
As I took your hand and we went in to pray...
On the Persian carpets I sat in awe,
With you sat on my lap looking around the wall,
There were beautiful paintings, carpets, fresh flowers
There was no limit to this Devine moment of ours,
You sat very still, as opened my book,
As I read the prayers and my commitment I took...
'Oh God please help me!
I know not what to do!
There's no one to help me!
I only have you!
I promise I'll do anything for my baby to speak
Please guide me and strengthen me, I feel so weak!'
The scent of the rose petals on the alter I smelt,
I walked over to the alter, holding you as I knelt,
I kissed the alter with gratitude and love,
Thankful for this moment to commune with above.
Baba and I, in a state of disbelief,
Took you both to the park to play and debrief,
What that day would initiate we could never have known,
And the power of prayer has undoubtedly shown,
Because I know I've been guided all the way,
To guide you to become who you are today...
Now it's my turn to deliver my part,
The promise I made from my broken heart,
To help others and share what I've learned and been through,
To enable and empower them, have aspirations like you,
This is my purpose, my passion, my vow,
This is my promise I must fulfill now...
Caroline Dawn Lovell Seyedi (May 19th 2018)
God Bless all who read this. I hope this 'Once upon a time' story gives you hope, strength and belief and that all your prayers will be answered too...
With very best wishes and intentions always,
Caroline Seyedi ©
Where it all began with us...and before our visit to Haifa...
7th July 2016
Before Farrah was diagnosed with Autism Spectrum Disorder (ASD) in 1998, she had failed some of her developmental checks and because for me, there always seemed a logical explanation for this, either she was sleepy, having just woken up from a car journey or had the snuffles or a cold which could affect her hearing, I personally had no real concerns about her development! To my husband and I, she was developing as a beautiful little girl who was starting to say a few words such as mumma, baba, nana and was responding to smiles and tickles and seemed very happy and content.
The big change became very noticeable to us after she had a 'mystery unknown viral infection,' following her MMR vaccine (http://copingwithautism.co.uk/mmr.php) and a dose of Chickenpox which was going around the parent group I spent alot of time with...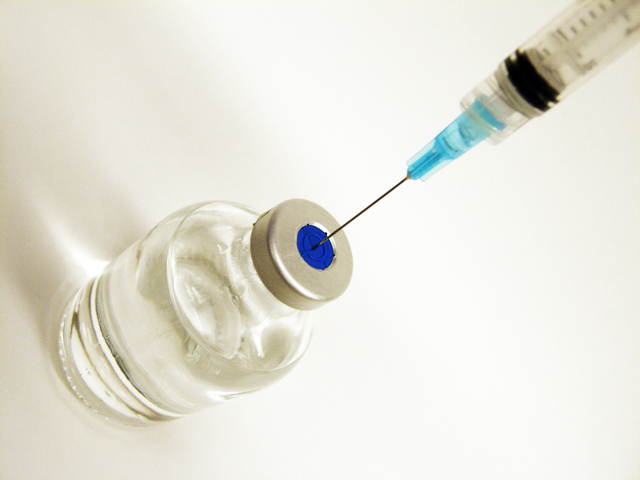 and then infection....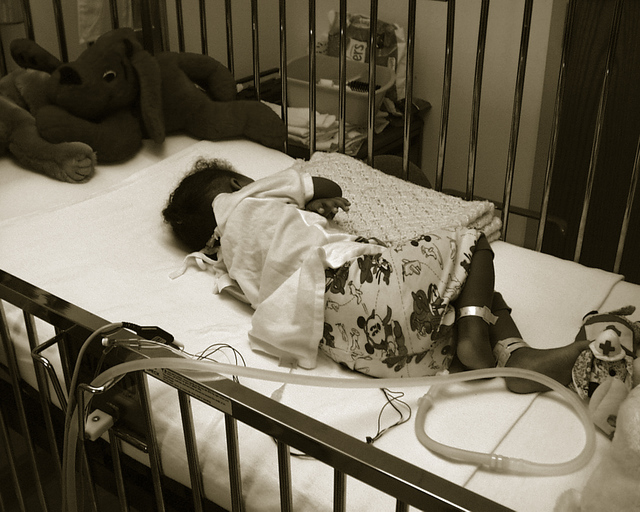 and then autism...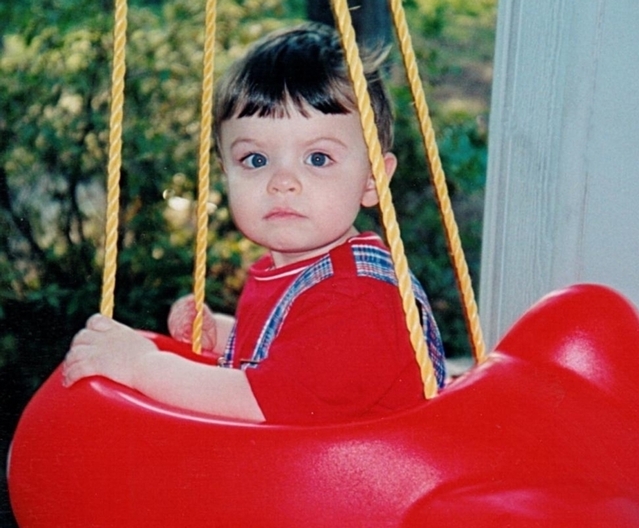 Although this is not a photo of Farrah, the image is quite a good likeness and a stark reminder of the emptiness we saw in Farrah's eyes after she 'recovered' from being in hospital from the 3 day 'unknown viral infection.'
Farrah was hospitalised and the clinical team could not reduce her temperature despite using many means, such as pessaries to do so. She was on a drip for three days and when she finally left hospital she seemed lost in her own world and would stare out from her beautiful brown eyes in a 'zombie' like fashion, She no longer responded to her name, no longer turned when we clapped our hands or made another sound behind or around her, she would scream at a high pitch when something was displeasing her and she lost all herpreviously acquired language and eye contact! It was devastating and my heart was breaking...
For those of you who are not aware of the signs and symptoms of autism, here is the link http://copingwithautism.co.uk/autism-symptoms.php
So what can you do about developing interaction, language and communication with your child or adult loved one?
Using sound and rhythm...
One of the first things you can do to build an interactive rapport with your non-verbal, non-interactive child/or adult loved one is to use sounds and songs to engage them in what they are doing in that moment. Songs such as 'This is the way we brush our teeth, put on our shoes etc. and then gradually you can start leaving off the last word and wait, wait and wait for your child to respond by making a sound or sing the word – remember any sound will be a response, even if the word is not yet present! Do not be afraid that you are not interacting with them at their 'age appropriate.' It is important to build vocabulary up gradually, starting with labelling/nouns.
Many children and adults with autism have slow auditory processing which means they cannot process the words as fast as they are entering their ears or the person is saying them so, speaking slowly and fewer words will help them understand and learn language quicker.
You can repeat the sounds your child makes, just like you probably did when they were younger, maybe as long ago as when they were a baby. Remember, autism is also understood as a developmental delay and this means you can interact with them at their current stage of development now...meet them in their world; get down on the floor and meet them at their physcial and eye level. You can take turns building bricks into a tower or anything else you are doing with them. Whatever they are interested in, use this as an opportunity to interact with them; use one word and/or very basic phrases to describe what they are doing, what you are doing and during your everyday interacting and communicating with them. For example: Mummy's turn – Farrah's turn, daddy's turn, Farrah's turn. Use your hands to make simple gestures. This can help to develop understanding body language and after a while you can just gesture to see if they understand. They may even start to make the gesters too!
If your child/loved one likes tickles and rough and tumble, use this to interact and gain attention. Often dads like this type of interaction, my husband did. I was wanting to sit and do turn taking gameslike building a tower of bricks and knocking them down! Use your child's/loved one's specialist interests to engage and interact with them and for them to learn. Farrah loved Barney the Dinosaur and Big Bird on Sesame Street which was great because there are lots of 'educating songs which have rhythm which she enabled her to learn the alphabet and numbers by rote...

The power of language – verbal, sign or pictures...
You can experiment with using various alternative communicating, such as Makaton (great for a child who is starting to gesture! - http://copingwithautism.co.uk/makaton.php
PECS - http://copingwithautism.co.uk/makaton.php
... try either to see which your child engages with best at the moment.
One tip I would like to share for using Makaton, apart from watching Mr Tumble to learn some signs or searching out and attending a Makaton course, is when you think you know what they want, as you usually instinctively do with a baby, instead of giving it to them with no effort on their part of communicating, enable your child to use a Makaton sign by taking their hands and helping them to make the signs, praise them as if they have signed independently and then reward them immediately. Try to avoid food as a reward, unless it is food they are requesting of course, as this can cause other unwanted problems!
Remember it is always okay to say and sign the word NO! All children need boundaries and to learn that no means no!
Some children have a severe reaction to the word 'No' and if this is not because you haven't been consistent and clear and stood your ground, you can try words such as 'STOP' or if it's not an appropriate time or context, and they have the understanding, try 'Not now BUT at 5pm ( when the big hand is on the 12 and the little hand is on the 5) at home.' be specific and give a time they can do what they are asking to do.
Use gestures here too, for example, show them your watch.
You can also experiment with using positive and briefer sentences and language. As briefly mentioned previously, many autistic children and adults have, 'Auditory Processing' delay which means the sounds received into the ear get delayed in processing in the brain and therefore the person does not 'hear' the full sentence or conversation. They may say they didn't hear you when they experience this or may only complete the first part of an instruction or task. When this happens, give them the instructions again in small steps and wait for each step to be completed before moving on to the next step.
An easy place to start with creating your 'positive verbal vocabulary' is to write a list of 'instead language' and alternative phrases against a list of 'no/don't and can't' and notice, listen and sense their responses to these. Keep a note of the results and use what works best for you and your loved one. Only use the word BUT when you want to 'override'what you said in the latter sentence. This may be something that had negative implication and you want to put an emphasis on the second more positive part of your sentence. It is very powerful to use visual communicating such as pictures as much as possible to give your loved-one a visual conversation. This helps to overcome any auditory challenges they may have. For example,
Instead of 'Don't'... - Stop!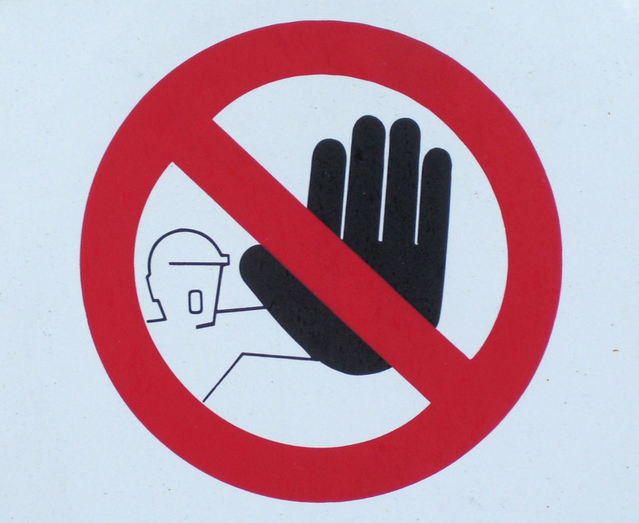 Instead of Don't touch! It's hot! – 'Stop! Hot!'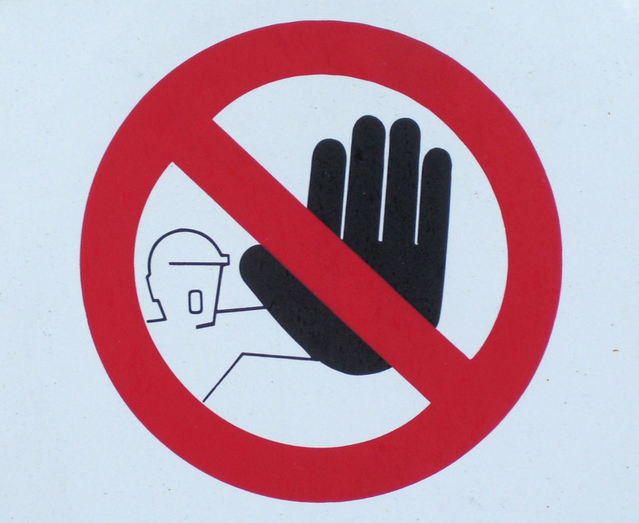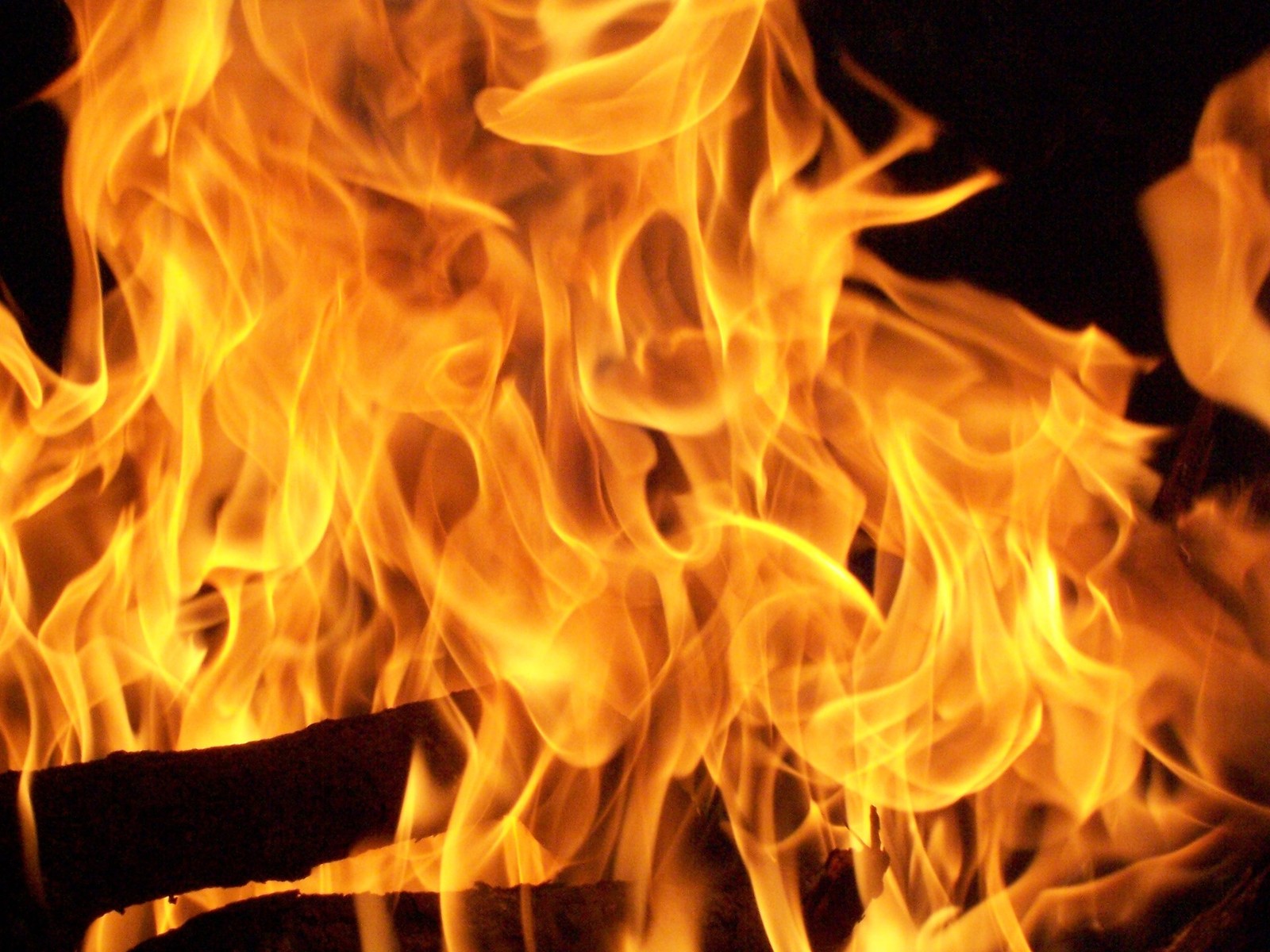 Instead of 'Don't forget' - 'Remember to...'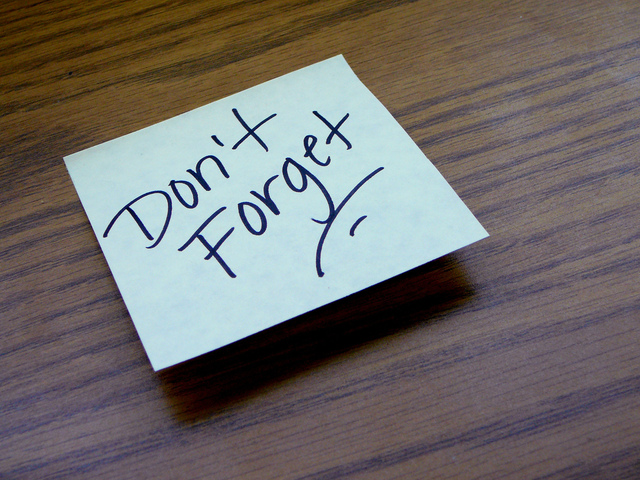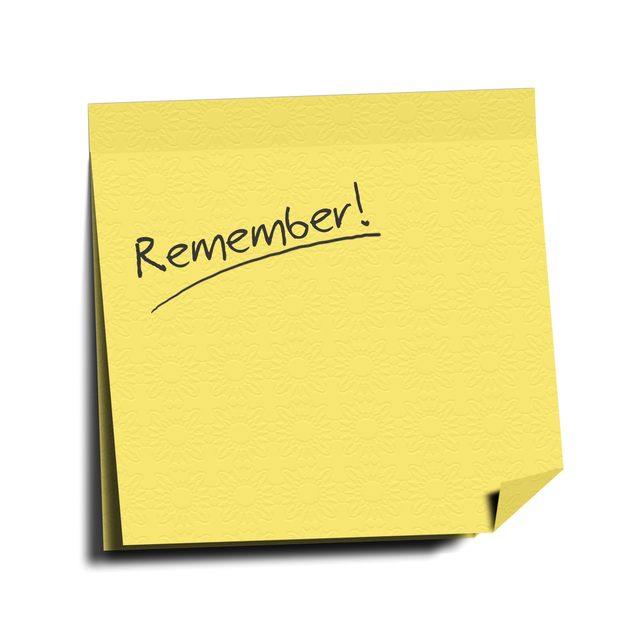 Instead of, 'You can't go to the park today but you can go the museum and see the dinosaurs' .... 'No Park but yes Museum & Dinosaurs'
X

BUT +
You can make a collection of pictures from your camera, phone, the internet, magazines and other sources, of your home environment, the school or workplace environment, family, friends, and work colleagues to build a collection of communicating pictures to use; you can laminate them and use them with your loved one and encourage them to use them to connect, communicate and interact with you to enable and empower them!
If you buy a piece of cut off carpet (or one of those cheap samples) and some sticky back velcro you can create visual time tables and visual communication boards too!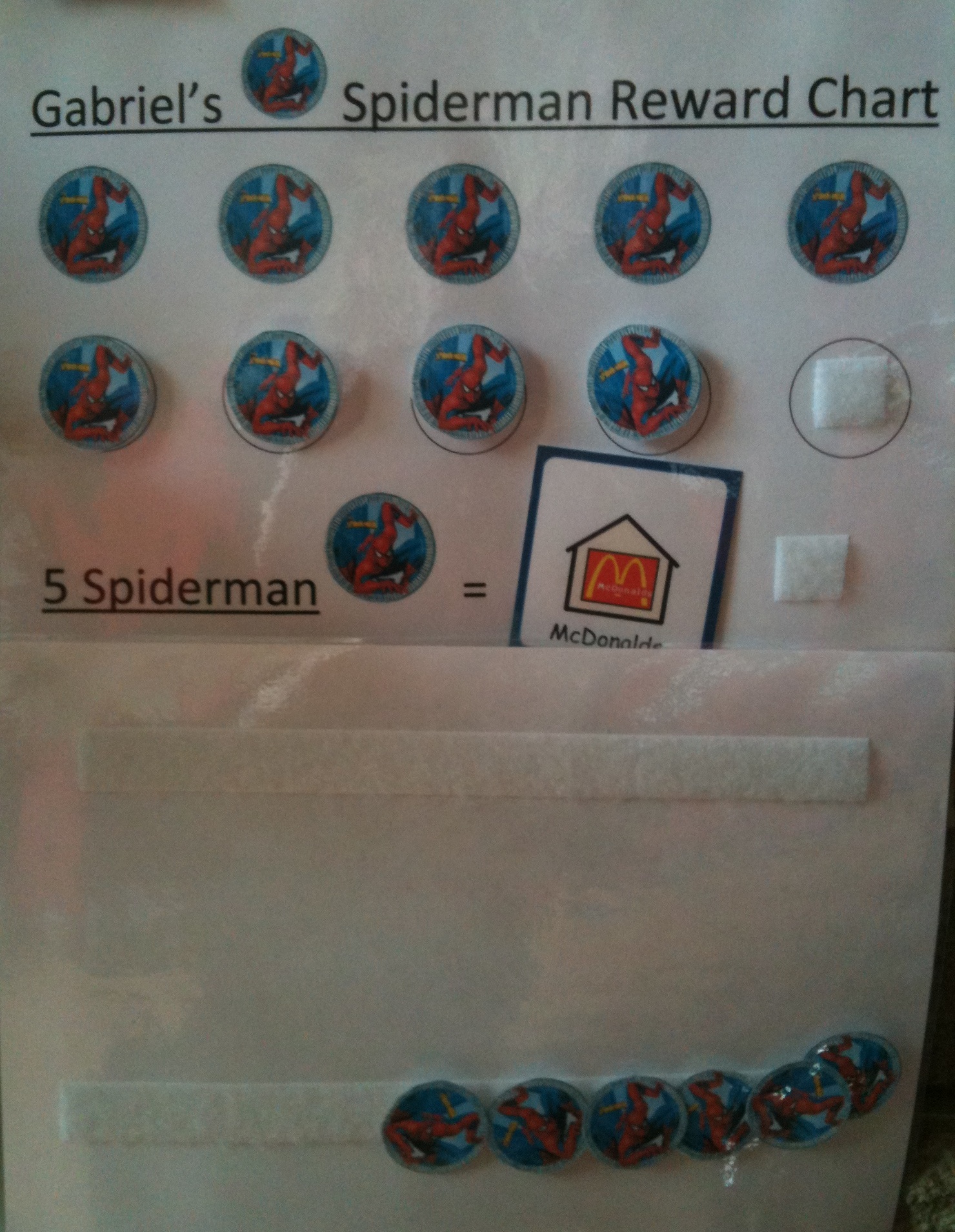 If you suspect your loved one has 'Auditory Processing Delay' and they can read, you can speak much slower and in shorter sentences with silence inbetween to allow for processing time. You will often get to know how much they can process at one time. You can also communicate with them by writing down clearly and briefly what you are saying AND if they use a mobile phone and you are communicating with them by phone, back up briefly the important parts of the conversation and of what you said to them, by text. This will give them the opportunity to read what was said afterwards and help to reduce their anxiety.
These strategies are also helpful if your child is constantly asking you the same questions over and over again, whether for their understanding due to delayed auditory processing, or for their own repeated reassurance. If it is for the latter, you can tell them to read what is written down until they feel reassured and remind them that they can look at this any time they need to be reassured! It is a helpful resource to have a 'communicating text book' so that everything they are anxious about is written in there and then they can look at it anytime they want to. This is also a very supportive tool to have in school for both the student and the teachers! My daughter's teachers found it invaluable. You can implement this anywhere, at Scouts, Girl Guides, dance class, Karate class...anywhere!

I hope this has been useful and I look forward to hearing any comments or receiving any emails from you. I have the software which creates the symbols and can make individualised social stories, reward charts, behaviour charts and support you to successfully implement these at home and at school and will be happy to hear from you if you want this service and support.
Poem of Hope for Parents receiving a Diagnosis for their Child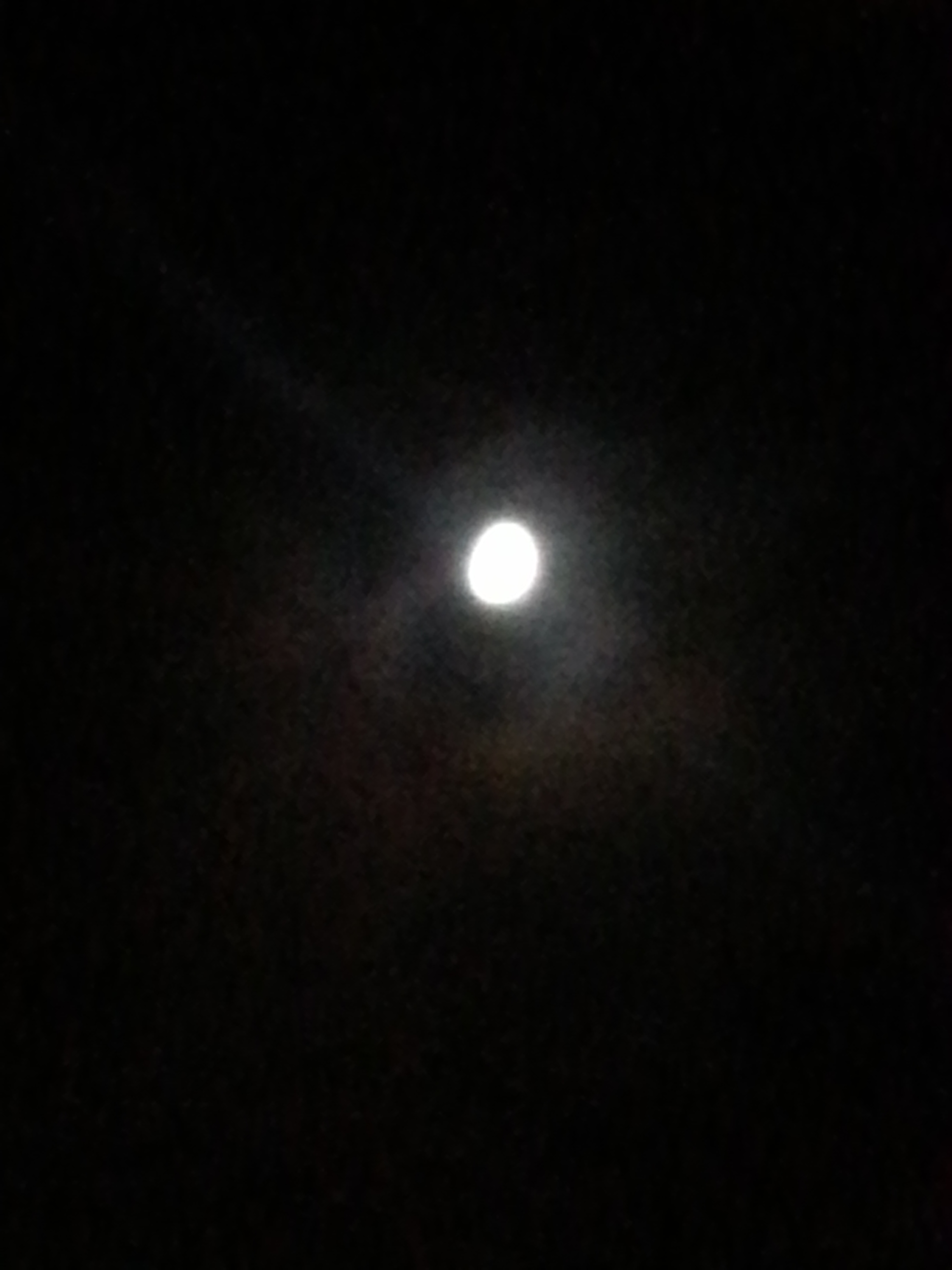 Yes, It was dark, it was deep, it was grief, it was hell,
It was lonelier than drowning in the deepest dark Well,
Looking up from that place, the sky seemed so far,
Like the tiniest faintest universe star.
I couldn't understand what I was hearing,
My beautiful child, my love so endearing,
How could this be?
What did I do wrong?
How came this nightmare from a lullaby song?
What did this mean?
I didn't understand!
Which doctors will sort this?
Who'll take my hand?
Who'll show me the way to sort this all out?
Who will explain what this Autism is all about?
Nobody could beyond it's name,
Nobody led me, nobody came...
So down at the bottom of this deep dark pit,
I rummaged around for the pieces to fit,
But none of them looked familiar to me,
None of them shared any colours you see...
They were all different shapes, from a different world,
To one I had planned for my little girl,
What did this mean, my dreams had been shattered,
Nothing else registered, nothing else mattered...
At first I wanted to take us away,
Away from this world to one far far away,
But I couldn't do this, leaving others behind,
They kept us here and were a constant remind,
That there must be some answers, some knowledge somewhere,
Something to grasp in this cold dark dense air...
So slowly I clutched at the straws that I found,
And slowly but surely pulled myself off the ground.
I saw glimmers and sparkles,
resembling fairy dust light,
I heard words that registered in the coldest dark night,
I felt small quivers of hope deep down in my gut,
And I bounced in and out of this hopelessness rut...
Then one evening at bedtime, in the kitchen she came,
Signing for milk, like it was all just a game!
My excitement and shock I showed her with praise,
Her efforts and confidence not wanting to phase,
Rushing to warm milk in the microwave,
Rushing to reward her for the communication she gave,
Hallelujah! Praise the Lord!
This was her way of saying her first word!
This all happened at the age of two,
Twenty years later, I can't believe I'm telling you...
There's lots to fill in for the in between,
But for now believe me, she's on the university scene!
It's been a long hard haul out of that deep dark Well,
But it's been worth every moment to get out of that hell,
To see her progress, succeed and shine,
She's reaching her potential, this princess of mine...
So if you find yourself where I once was,
I want to give you hope and a buzz,
I want you to know you can do it, it's true,
Your child can progress and make steps forward too.
There's no quick solution but there's so much you can do,
To enable your child and empower you.
Everyone is different and can reach their potential,
And remembering this, is so very essential...
So take time for yourself, look after you,
Because you need your health to see this through,
And when you look back one day it will seem,
Less of a nightmare and much more of a dream...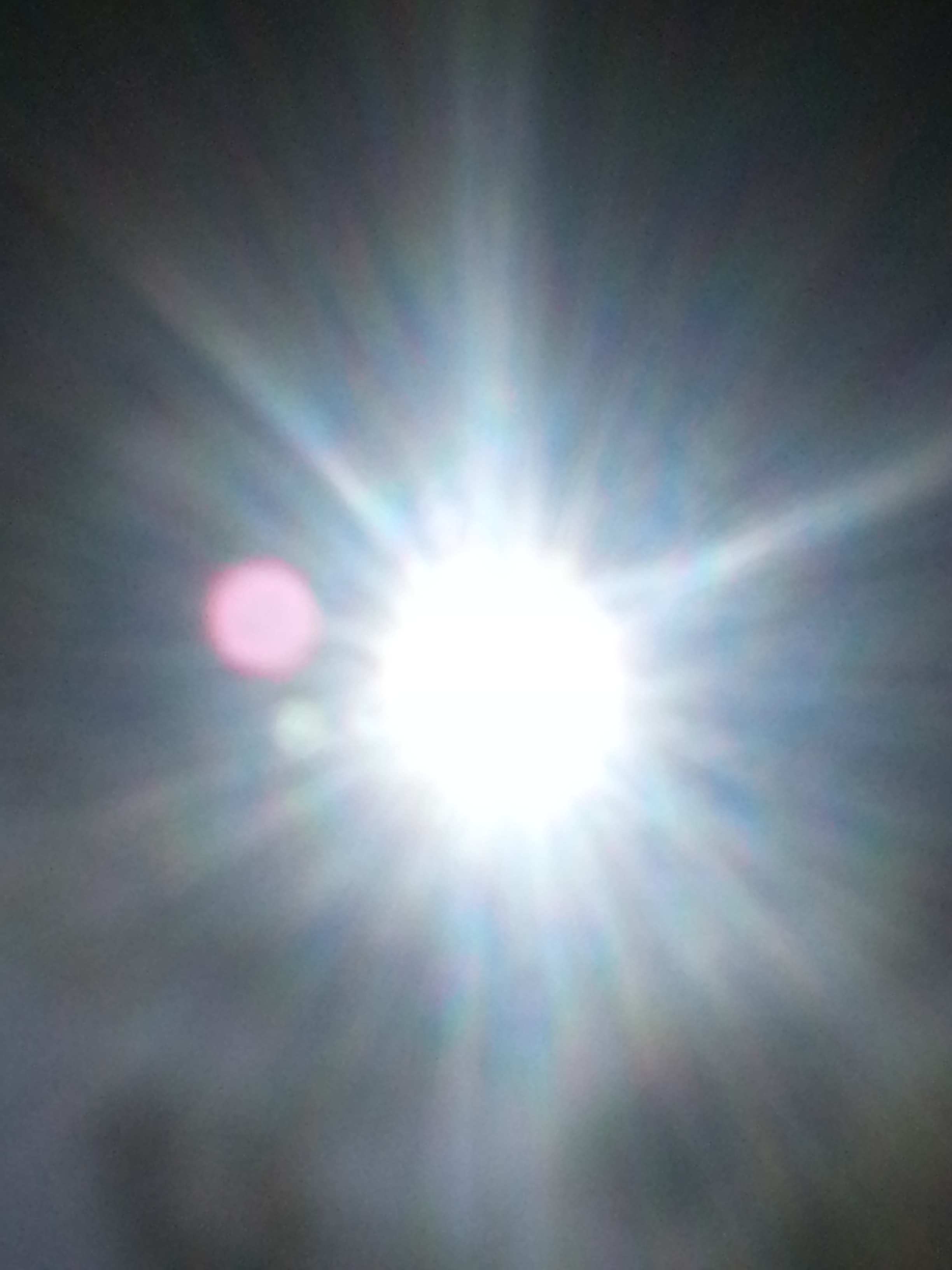 by Caroline Dawn Lovell Seyedi (2018)