Caroline Seyedi, MA(Autism).SRSH.MIOEE.INLPTA.MCSH.



Enabling & Empowering everyone living or working with children & adults with autism or Asperger syndrome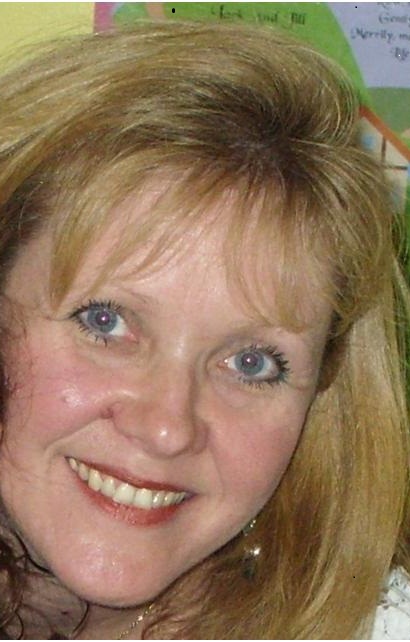 'Each day I live, I want to be, a day to give the best of me,
I'm only one but not alone, my finest day is yet unknown,
I broke my heart, fought every gain, to taste the sweet,
I faced the pain, I rise and fall, Yet through it all,
This much remains I want one moment in time
when I'm more than I thought I could be,
When all of my dreams are a heartbeat away
and the answers are all up to me!...
Give me one moment in time when I'm racing with destiny...
Then in that one moment in time, I will feel, I will feel eternity!...' -Whitney Houston.
These words really resonate with me and express how I have felt over the years as well as now...racing to find answers to help my daughter become as independent as she can be before I am no longer here...
...My name is Caroline Seyedi and I am a Autism Master Practitioner Speciailst in Autism Interventions, Communication and Behaviour; a multi-modality Energy Healer & Practitioner & an internationally accredited Master Practitioner of Neuro-Linguistic Programming (NLP). I am qualified in Autism with a Master of Arts research degree in Autism from the University of Wales and I am accredited in the Mastery of NLP by INLPTA (International Neuro-Linguistic Programming Training Association). I am also a Meditation Teacher accredited by the Complimentary Medical Association (CMA); a Mentor registered with the Mentoring Institute of Enterprise & Entrpreneurs (MIOEE); a Reiki Seichem & Crystal Healing Practitioner; a Practitioner in Sound Healing, graduated from the College of Sound Healing; a full member of the Complimentary Medical Association (CMA) and a State Registered Senior Hairdresser, registered with the United Kingdom (UK) Hairdressing Council and an 'In Harmony With You' (IHWY) Well Being Advisor for Weleda products, trained in advising on their medicines, homeopathy and skin care range. I am currently studying to add the vital modality of nutritional therapy to my extensive holistic services.
I continue my professional development each year adding more strings to my bow to enable me to provide an extensive, holistic and naturalistic service to the autism community, their families. carers and all professionals working with them and those wanting to connect with and support children, adults and their families at a nurturing and deeper level. I believe that there is always more to learn and never an end to learning...and everyone has the ability to learn...
I provide a person-centered/family centered package of services which includes Life Coaching, Hypnosis, Mentoring, Mindfulness, Advocacy, Energy Healing, Vibrational Medicines, Remedies and Essences to parents & carers and autistic individuals. This is important because research shows there is very little if any Coaching, Counselling, Support and/or Guidance for Parents/Carers to access during the assessment of and following the point at which their child receives a diagnosis on the autism spectrum. Additionally, parents of children with autism suffer more stress, anxiety and mental health issues than parents of children with any other disabilities and this subsequently affects the child's prognosis and future outcome of opportunities and positive developmental progress.
I am particularly passionate about early support and intervention and informing parents, carers and individuals that it is never too late to start intervention, therapy or treatment to help your loved one develop and succeed in reaching their full potential and being the best they can be.
This means the whole family can benefit and become more integrated and successful as a family unit which means that the issues preventing them from being that now can be transformed to enable and empower the whole family to be successful.
There is much research which shows that individuals with ASD or Asperger syndrome, suffer high levels of anxiety, distress and relationship challenges and that they are often misdiagnosed or misunderstood because of this which can lead to unnecessary trauma and detention and sadly much too often, suicide. I have subsequently completed traing in the prevention of suicide with ASIST (Applied Suicide Intervention Skills Training) which is like a 'First Aid' for Suicide, enabling me to recognise possible suicidal thoughts and support the person to 'stay safe for now' whilst connecting them back into the world with what is important to them and seek further help.
My package of services are available to anyone related to or affected by the challenges of living with autism; siblings, cousins; grandparents; aunties; uncles - as well as those who have no connection with autism at all! So, everyone! They include advocacy and support in finding relevant legislation and using this to advocate and access your rights.
I offer unique tailor made experiential workshops for groups, professionals, businesses and organisations to support and promote understanding of some of the main challenges children and adults living with autism experience. This kind of workshop develops unique personal understanding for the participants and encourages subjective innovative ideas of how they can adapt this understanding into the environments they are working with or living with autism.
I am available for Public Speaking; Learning Support; Small group talks; Autism Question and Answer sessions; Telephone, Skype and Face to Face/One2One consultations, NLP Coaching and Hypnosis, Mentoring, Advocacy, Reiki Seichem Healing, Crystal Healing, Sound Healing, Meditation classes, Hairdressing and advising you on using Weleda Homeopathy, Medicines and Skincare.
I am trained and experienced in using many therapies and interventions which are used in autism specialist education such as TEACCH, PECS, Intensive Interaction, Pivotal Response and much more and I use all of my skills when providing individualised, person and family-centred, individualized services as the following:
* Autism Intervention, Interaction & Social Communication
* Behaviour Transformation & Management
* Anxiety & Stress Management
* Personal Development, Relationships & Family Life Coaching
* Modelling and Transferring Specialist Interests & Skills to Achieve Full Potential
* Self Discovery, Relationships & Identity
I have a daughter who was diagnosed with ASD at the age of two. She is now 21 years old and has amazed us and professionals with her progress because her prognosis looked very grim in 1997 when no-one knew how to support us as her parents, leaving us to research and discover what we could and not giving us the support we requested when we did discover interventions, therapies and/or treatments we considered would be helpful and wanted to try.
I have always supported and helped other parents with their children who have or are awaiting an ASD diagnosis by sharing my learning and experiences with them and in 2009 decided to formalise my knowledge and experience by enrolling at the University of Wales to complete a Master of Arts research degree in Autism. My ambition is to help parents/carers, other family members and individuals living with autism reach their full potential and live the best lives/life possible. My vision is to transform, enable and empower the world of autism! My mission is to achieve both!
I have a Master of Arts research degree in AUTISM and my dissertation researched 'Parents' Experiences of Support and Advice at and following their child's diagnosis of ASD' and I will be publishing this in the near future. As I mention above, I am a Master Practitioner in the Art & Science of NLP which includes Hypnosis and Trance work. I have experienced very positive outcomes using NLP coaching, hypnosis and trance techniques with my daughter; helping her understand her 'states,' make decisions for herself, calm her anxieties; increase in her sophistication of her continually developing language and much more.... resulting in positive changes and outcomes for our whole family.
I am also a business Mentor trained and registered with the Mentoring Institute of Enterprise and Entrepreneurs and offer mentoring for setting up self-employment, business and attending interviews as well as general mentoring in parenting and caring for a child or adult with autism.
Additionally, I am trained to deliver the Early Support Key Working in Practice and Partnership (KWIPP) training and the Multi-Agency Planning and Implementation tool (MAPIT) which supports the SEN and Disability Green paper (2012) legislation and the recently published Children and Families Act (2014).
I am a member of the following organisations:
ACAMH (Association for Child & Adolescent Mental Health)
International NLP Training Association (INLPTA)
NAS (National Autistic Society)
Complimentary Medical Association
The College of Sound Healing
Reiki & Seichem Association (RASA)
The Mentoring Institute of Enterprise and Entrepreneurs
The Hairdressing Council UK (as a State Registered Hairdresser)
NHS Foundation Trust (North Bristol)
I have spent two years volunteering once a week at an Autism Resource Base in Bristol where my daughter attended as her primary school after our local mainstream school failed to cope with her autism behaviours and support us both. She left Primary school after sitting her SATs, achieving levels 2 and 3; something the mainstream infant school would not consider completing a baseline assessment for when she first started school. I insisted they did so that we would be able to see what progress she may make in her future years.
Now my daughter is a happy, sociable loving adult who loves and competes in freestyle disco and street dance and British Gymnastics Trampolining (National Level). She is currently (2017) living independently at University!
She was a member of the British Gymnastics Team GB disability Trampoline Squad between 2011-2014 ... Something I could never have even dreamed she would achieve when she was little, non-verbal and displaying all the signs and behaviours of classic autism!
I know there is so much you can do to make a difference to the progress and development of children and adults living with autism, especially when implemented early and in later life too. My passion and mission is to help parents/carers of children, families and individuals of all ages living with autism, reach their full potential and personal best, whatever that may be for them; helping them to live happy and fulfilling lives because I know they can and I can...
Everyone is different with various abilities, interests and potential and this is the same for people with autism behaviours, social communication and sensory challenges. They are people first and the ASD label is only there to enable professionals and everyone caring for and teaching them, have a guideline of how to help develop their learning further in a way they understand; can interact and engage with and make progress forward and towards their full potential...without this nurturing where would any of us be? These paople need the same nurturing and love albeit at different and atypical times in their life...
I believe in God - I am a Baha'i and you can read more about my Faith here, if you wish http://www.bahai.org/
My Faith has guided me all the way through my family's journey with autism and my work is as a result of this.
Here is part of one of my favourite texts from the Baha'i Faith:
'Behold a beautiful garden full of flowers, shrubs, and trees. Each flower has a different charm, a peculiar beauty, its own delicious perfume and beautiful color. The trees too, how varied are they in size, in growth, in foliage—and what different fruits they bear! Yet all these flowers, shrubs and trees spring from the self-same earth, the same sun shines upon them and the same clouds give them rain....
....Thus should it be among the children of men! The diversity in the human family should be the cause of love and harmony, as it is in music where many different notes blend together in the making of a perfect chord. If you meet those of different race and color from yourself, do not mistrust them and withdraw yourself into your shell of conventionality, but rather be glad and show them kindness. Think of them as different colored roses growing in the beautiful garden of humanity, and rejoice to be among them…' - Abdu'l-Baha, Paris Talks
Click HERE to read this beautiful text in full.
...'Once you have seen one [person] with autism, you have seen one [person] with autism.' 1.
...I have had nearly every experience imaginable parenting my daughter and I know I will continue learning as she develops further as an adult. I feel much more confident and assured now that she will become more independent than I could have ever wished for back in 1997 and know she will strive to achieve the goals she now sets for herself because she already does... On Monday 13th October 2014, we travelled to London to St. James Palace for her to be presented with her Duke of Edingburgh Gold Award by the Earl of Wessex, Prince Edward...how amazing is this!...Needless to say, I am a very proud mum!
...We have climbed over that rainbow we thought we would never climb; our dreams have become a reality and now I am passionate to empower, enable and support others to climb the autism rainbow too and meet us at the point of discovering and exploring full potential and move towards achieving our personal best! ...see my 'Over the Rainbow' services ...I will feel priviledged to hear from you, honoured to become your Personal Coach and Mentor and part of your life experience to guide and support you in your personal journey of living with autism....
...'My daughter still has autism BUT autism no longer has her!'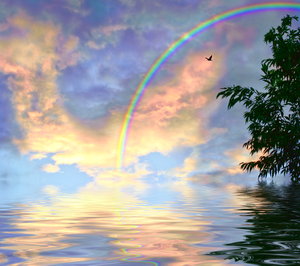 'Somewhere over the rainbow dreams come true'...We've climbed over the rainbow...
I believe you can too...

References:

1. PAYNE, M. 2010. Supplement Therapy:Rescue, Repair, and Reconnect. In:SIRI, K. & LYONS, T. ed. Cutting-Edge Therapies for Autism. New York:Skyhorse Publishing, pp374.