'Over the Rainbow' services for Adults, Parents & Children
'Life is not what it's supposed to be. It's what it is. The way you cope with it is what makes the difference.'
- Virginia Satir.
'So much is asked of Parents and so little given'....
...'and this can and must change, if we are to be the best we can be for our Children'
-Virginia Satir & Caroline Seyedi.
Parents, Grandparents, Carers, Siblings & Other Family Members:
Who is looking after you? You are important too!
I offer the following services for all age groups and abilities for children and adults with autism, parents, carers, other family members, groups, clubs, organisations, businesses, employers, practitioners and professionals using all my inspirations, aspirations, knowledge, experience, skills and training to create an individualised personal service, tailored to your requirements and focussing on your desired outcomes...
I would also like you to know that through personal experience and working with clients, some diagnosed with 'selective mutism' and other challenging communicating 'labels,' I am very aware of the importance of being able to communicate in alternative ways and I am very happy to Coach, Mentor and Support you by typing emails, texts and by using alternative communication if you are unable or struggle to verbally communicate and I will adapt to suit your needs and abilities to the best of my ablity and explore any new way to do this too. I truly believe theat 'where there is a will there is a way!'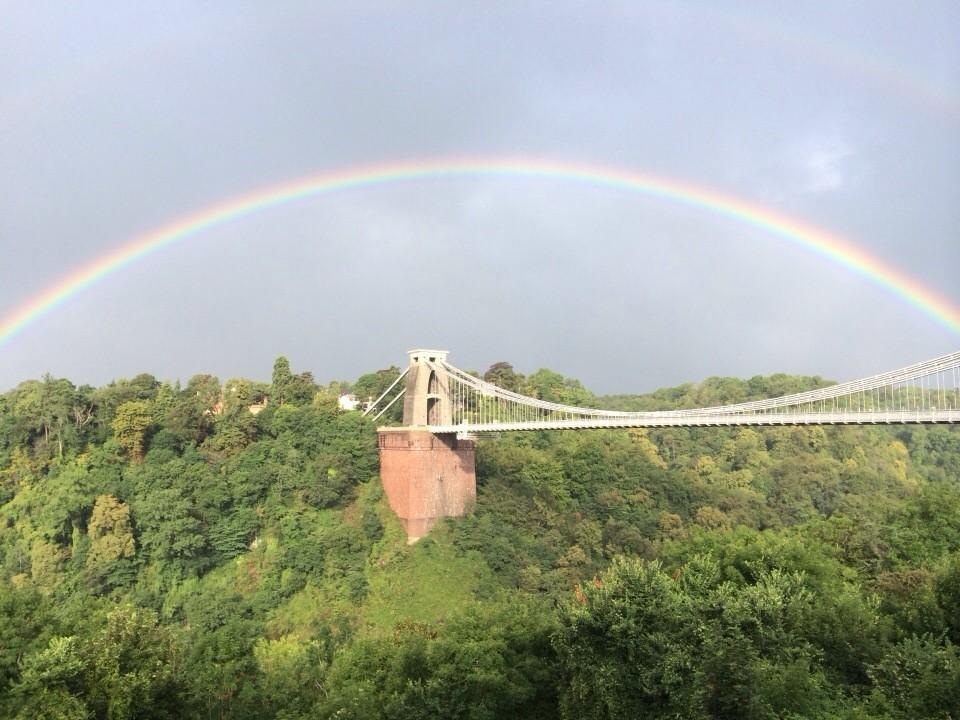 Referral for an ASD Private Assessment by a multi-professional team, clinican or Support to access the NHS
Personal Consultations for Individuals Adults, Parents & Carers
Consultancy for Employers, Businesses & Organisations
Crystal Healing & Chakra Balancing
Personalised Bach Flower Remedies & Essences
Meditation Classes (Contact me for dates or one2one classes)
NLP Life Coaching & Interventions
Home-based personalised Intervention Plan & Program with progress monitoring & follow-ups
School or Home-based Learning Support
Sound Meditation Personal Development Course
Talks to groups of between 10-20 people on most subjects relating to autism
Explore & Discover Autism: Questions & Answers with Caroline Seyedi

Opportunities to be a case study for my research or as part of my Continued Professional Development (CPD)
Hairdressing for all the family
- Published by NAS & Many Professional Hairdressing Magazines for 'Autism Awareness Month' in April 2011.
My Code of Conduct & Promise to You
'I believe that Children are our future,
Teach them well and let them lead the way,
Show them all the beauty they possess inside,
Give them a sense of pride, to make it easier,
Let the Children's laughter remind us how we used to be...'
(Whitney Houston)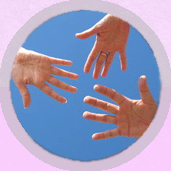 Home-Visiting Service: This is a complete family support package for parents, carers, siblings, grandparents and any other family members to deliver understanding about how autism can affect the child or adult with the ASD diagnosis; learn strategies, techniques & skills to assist the child or adult engage in communication, social interaction and appropriate behaviour skills and is designed to help create a family & autism-friendly, functional and positive home environment. My ethos is to work in partnership with parents, carers to enrich their existing parenting and caring style and skills using positive strategies to address the difficulties which parenting and caring for a family member with ASD may have created.
This package includes personalised CARE AND SUPPORT FOR THE PARENTS, CARERS and OTHER FAMILY MEMBERS using Neuro-Linguistic Programming for Life Coaching, Hypnosis & Intervention, Mentoring, Mindfulness, Meditation and support in Advocating for your rights and needs using relevant legislation and evidence.
Other targets and strategies already in place by other professionals working with you and/or your family are considered and included in your personalised support and development plan. You can find out more about the home visiting services I provide HERE and the block booking reduced payment rates HERE.
I can lecture on an extensive range of autism related topics
Please contact me
to discuss any aspect of Autism you would like me to present as a lecture and for a no obligation quote.
Talks for groups of parents, professionals & organisations on any topic related to autism
(between approx. 10 -20 people):
Why not form a group of parents, carers, siblings or anyone else wanting to learn more about living with autism together to create your own bespoke event? I will create a bespoke talk around your chosen topics.
Please contact me to discuss your group's requirements with no obligation.
Fees for lectures and small group talks:
My charges vary depending on the service I am providing and your requirements, the location, the venue and the facilities available.
Please Contact me to discuss your specific requirements and for a no obligation quote.
Please contact me if there is any autism related service not listed here that you would like to discuss with me.
@@@@@@@@@@@@@@@@@@@@@@@@@@@@@@@@@@@@@@@@@@@@@
I am a also a State Registered Senior Hairdresser (SRSH), registered with the Hairdressing Council, UK.

I am fully qualified and insured for public liability and provide a full range of hairdressing services.

I am very experienced in cutting hair for children, teenagers and adults with autism and visiting schools and residential homes to provide hairdressing services...
I can be found on the Hairdressing Council's State Register
Cutting hair for Children on the Autism Spectrum © (Information for Hairdressers, Parents & Carers)
This article was written by me in 2011
by request of the Local NAS to support a lecture to Hairdressing Students & subsequently it was published in many Professional Hairdressing Magazines for Autism Awareness Day in 2011.
Caroline Seyedi is a freelance state registered senior hairdresser and mother of a daughter with autism. Here, she offers her advice on haircuts for children with autism.
For children with autism and their parents, a trip to the hairdressers can be incredibly difficult and stressful. Autism is a developmental disability that affects the way a person relates to and communicates with the world around them. People with autism may also experience over or under sensitivity to sounds, smells, touch and taste.
Difficulties understanding language, being touched, the feel of different textures, smells, fluorescent lighting, changes to their routine, coping with new environments or people, can make a haircut quite a challenge! But with a little knowledge, and a few simple adjustments it is possible to make it a pleasant experience for child, parent and hairdresser.
Before the haircut
Suggest the parent visits the salon before the appointment so you can work out how to make the haircut a pleasant experience for everybody. The parent will be able to advise you where will be the best place for the child to sit and if there is anything in particular that upsets them so you can make the appropriate adjustments. Suggest the parent takes a photo of the stylist and the chair where the haircut will take place so the child can familiarise themselves with the salon before the appointment. The parent will know what the child can cope with and what motivates them so it is a good idea to have a talk with them prior to starting. That way you can help the child enjoy their experience and want to repeat it.
Book twice the appointment time you would for any other child's haircut. Try to book the appointment at a quiet time and not at the same time as any strong smelling treatments.
Visiting a child's school or home may be a good alternative to a salon appointment. Autism is a spectrum condition so it affects everyone differently and what works for one child, may not work for another.
During the haircut
It is very important to be patient and calm. Health and safety must be your top priority so it is always best for a second person the child is familiar with to help if possible.
Distracting the child whilst you cut their hair can help enormously. A TV, games console, favourite toy or story can help focus their attention away from the haircut and help them sit in one place.
Let the child touch any equipment if they want to, as long as it's safe to do so, and explain what you are going to do in simple language. Give the child their own mirror to hold and let them use the water spray or comb themselves if it makes them feel more comfortable.
Some children with autism may find the sensation of combing or brushing unpleasant and therefore avoid having it done. This means head lice can be a problem.
Wet the hair if possible for a more precise cut and to prevent dry loose hair falling on the child, which may cause distress and become itchy. Start by cutting the hair line first. The helper or parent can hold the child's head if needed. Always hold the ear down and cut withthe scissors firmly against the head. Don't worry if you have to make a few attempts, just keep explaining your actions in simple language and re-assuring the child. Let them look in the mirror whenever they want to if that helps.

If you are using clippers start with the guard on and run them over your hand to show they won't hurt. Let the child do the same. Start in an inconspicuous place on the child's head and do a trial to see if the child can cope.

Once the hairline is done, work as quickly and safely as possible. If the child and/or parent are getting stressed or anxious, don't worry it isn't your fault. If the child becomes too distressed to finish the haircut stop and suggest you try to do more at another time, perhaps in a few days.
Something to think about
Demand for hairdressers who can cater for children with autism is huge and the same techniques can apply to other sensory and communication disabilities. Why not adapt an area within your premises and promote your business as an 'autism-friendly salon'? If you're freelance why not try contacting your local special needs school and asking if they would like a visiting hairdresser once a term? I'm sure there is a lot of unclaimed business out there!
For further advice or information about this article please contact either
National Autistic Society Autism Helpline on 0845 070 4004 or CarolineSeyedi.SRSH@gmail.com
@@@@@@@@@@@@@@@@@@@@@@@@@@@@@@@@@@@@@@@@@@@@@@
My Code of Conduct and Promise to You...
I will provide my services to you with the best of my ability and with my best intentions and without discrimination of sex (including gender reassignment), marital status, sexual orientation, disability, race, colour, religion, age, nationality or ethnic origins.
I will be fair, honest and ethical whilst conducting my services for you.
I will keep you informed and act as promptly as is possible to your requests, correspondence and where agreed, on your behalf.
I will keep your personal information safe and secure in line with the Data Protection Act (1998) and not sell or *share it. I am registered with the Information Commissioners Office (ICO).
My Full Terms and Conditions are available on request.
I am fully insured for Public Liability for the services I provide to you.
*(with the exception of a demand to do so by a Court of Justice or where I believe there is a Child or Vulnerable Person's Safeguarding issue).
CASE STUDIES
Occasionally, I offer opportunities for you to receive FREE treatments or Sessions which are either part of my research or my Continued Professional Deveopment (CPD). Keep checking here to see what is on offer and please contact me if you decide you want to praticipate...

*I am collecting voluntary donations from my case studies for 'Bristol Children's Help Society'
who support Bristol Autism Project if you wish to make a donation for the free treatments... any amount will be greatly appreciated...ü