The Farrah Seyedi Art & Design Gallery...
Welcome to my Art & Design Gallery.
Please enjoy looking at my Art & Design Textiles & Photography work & feel free to leave any comments or message me about my work here . I will be happy to hear from you.

My newest work is at the top graduating down to my oldest work so you can browse by scrolling if you wish
or click on the links below to see my A Level Textiles or A Level Photography work.
Farrah's Art & Design Textiles
Farrah's Art & Design Photography
Thank you,
Farrah...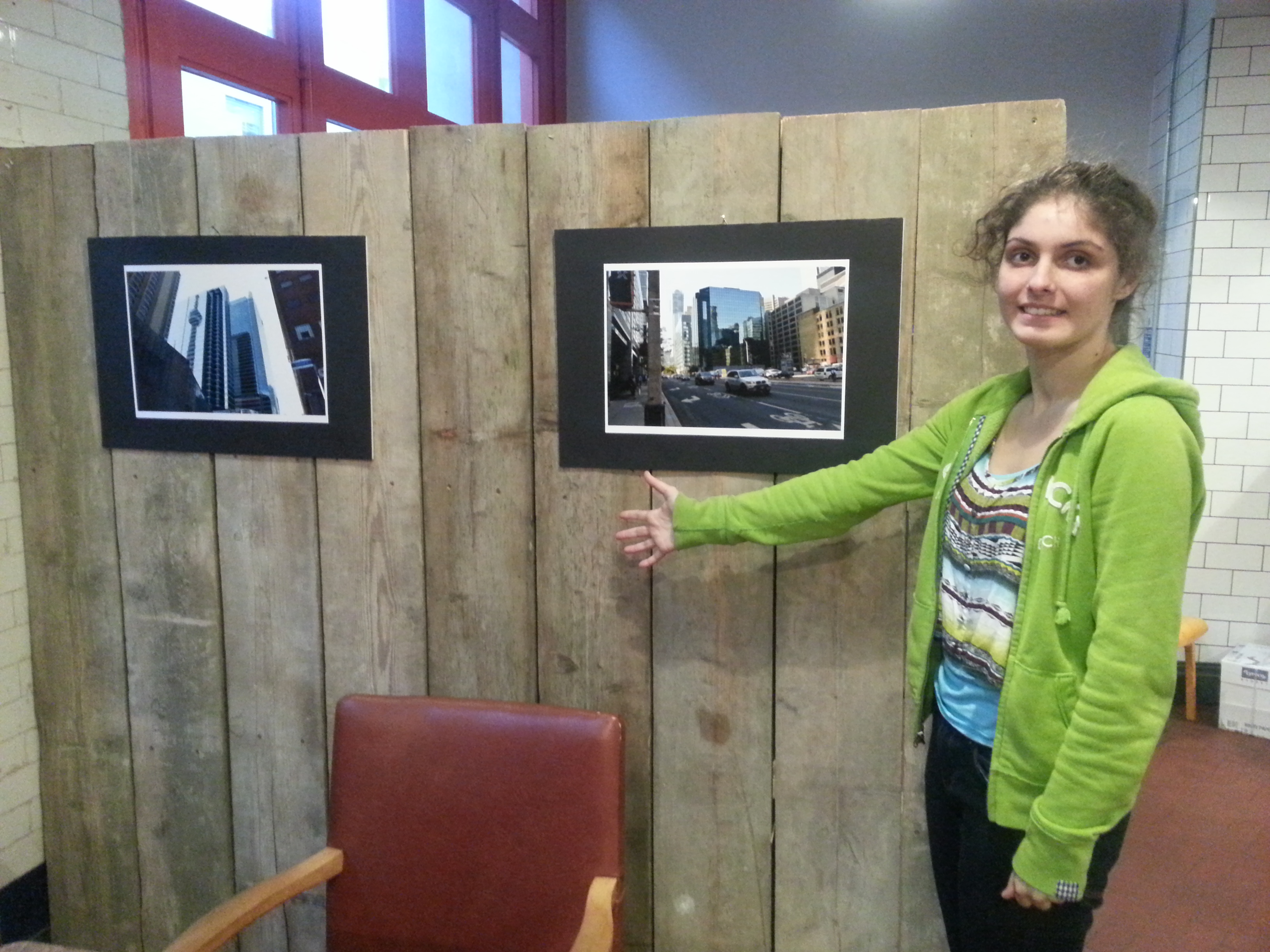 My University of Arts London (UAL) Foundation Diploma Final Project Exhibition for which I achieved a grade of Distinction...

Theme: Reiki, Crystals & Geology
Textile Lampshades, Wall Hangings & Cushions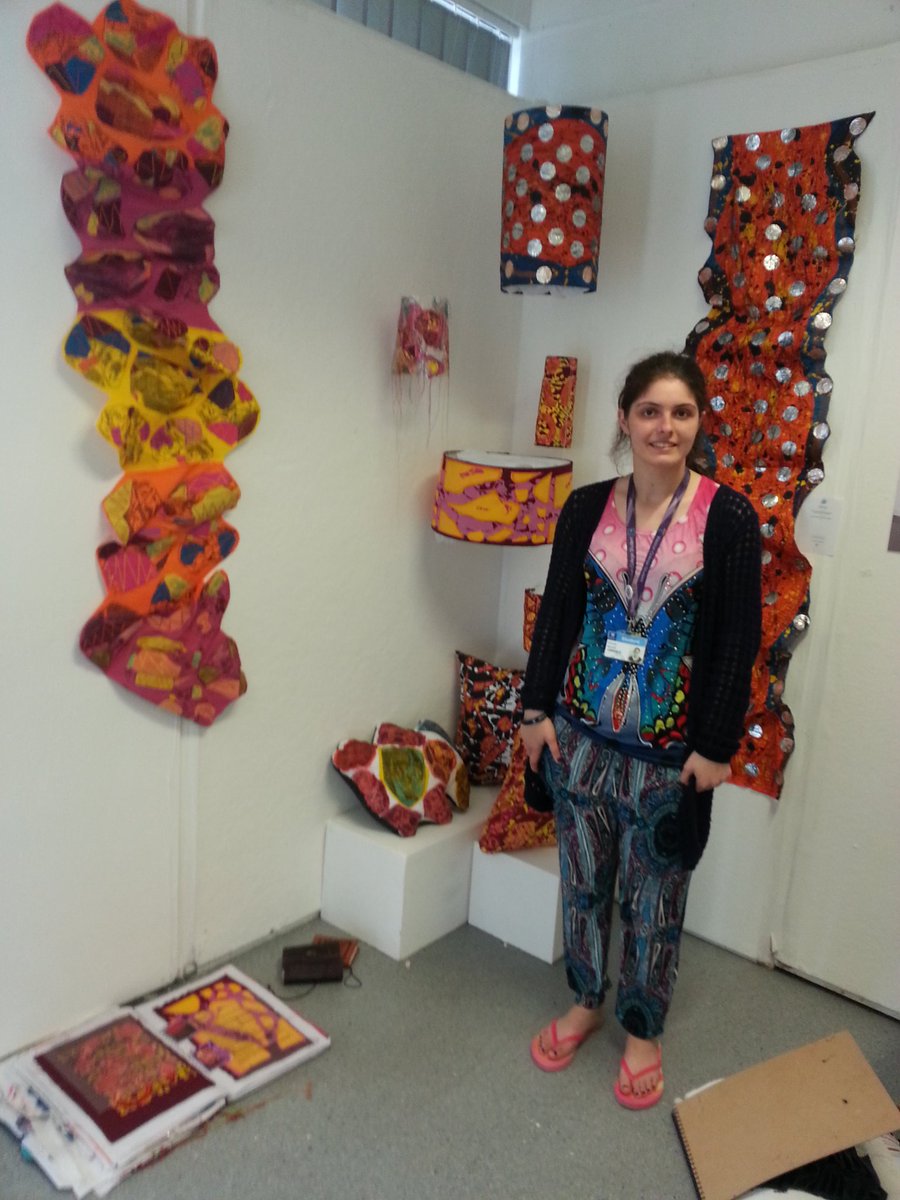 The Complete Collection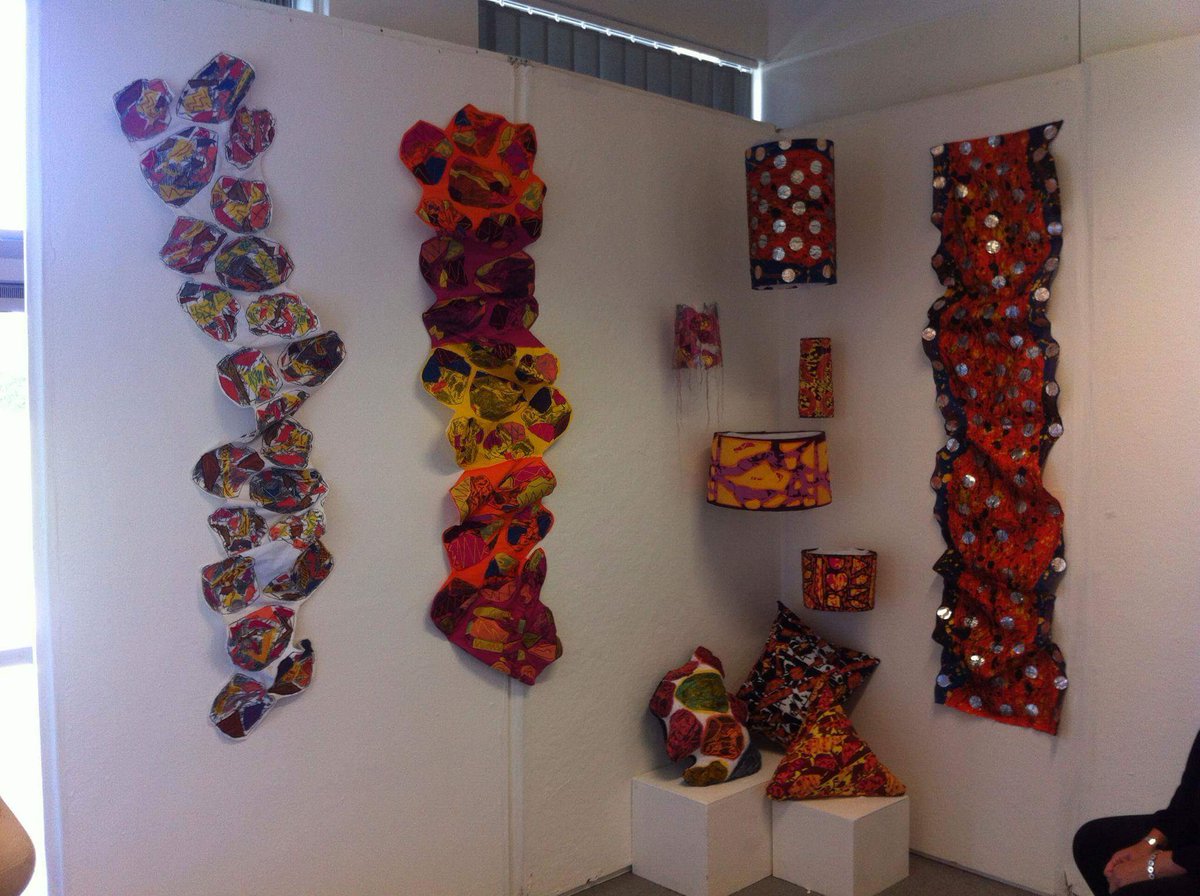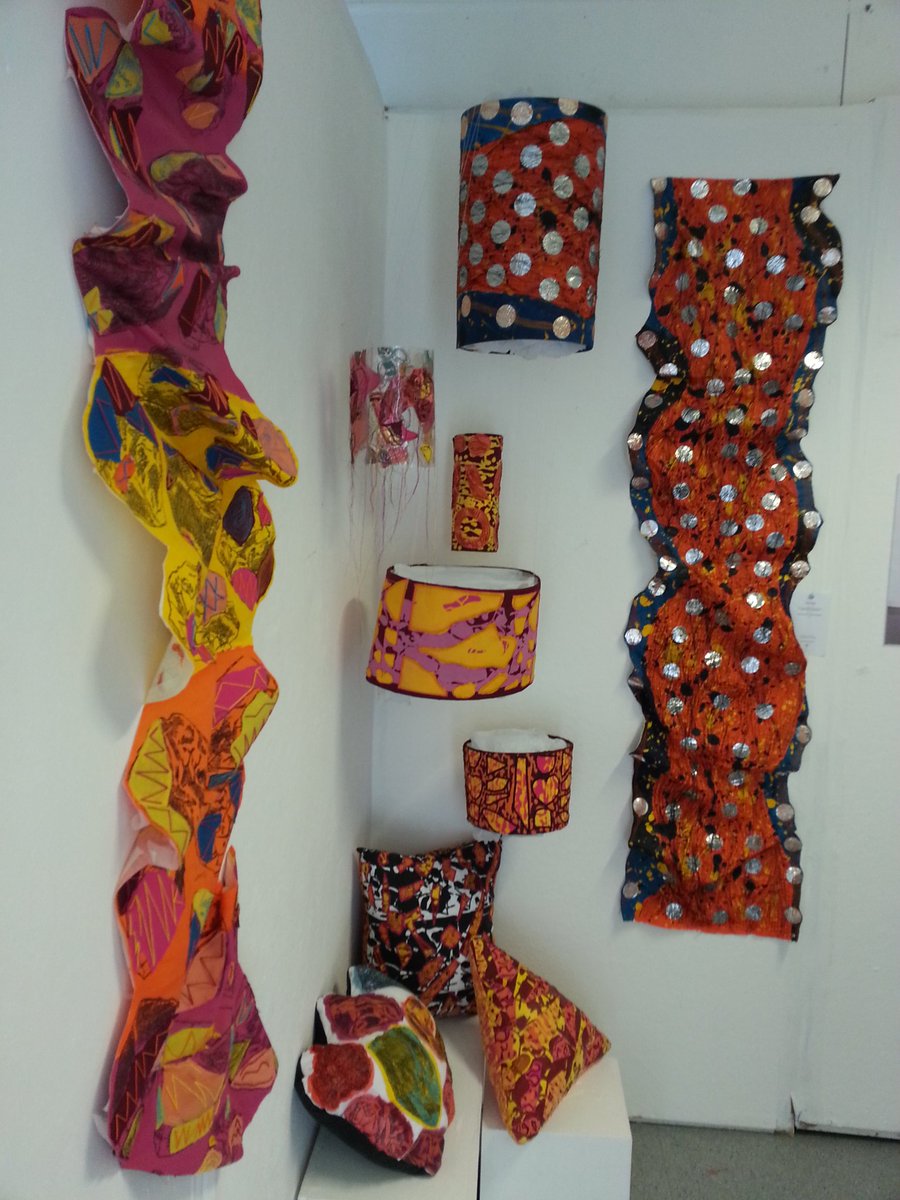 The Cushions: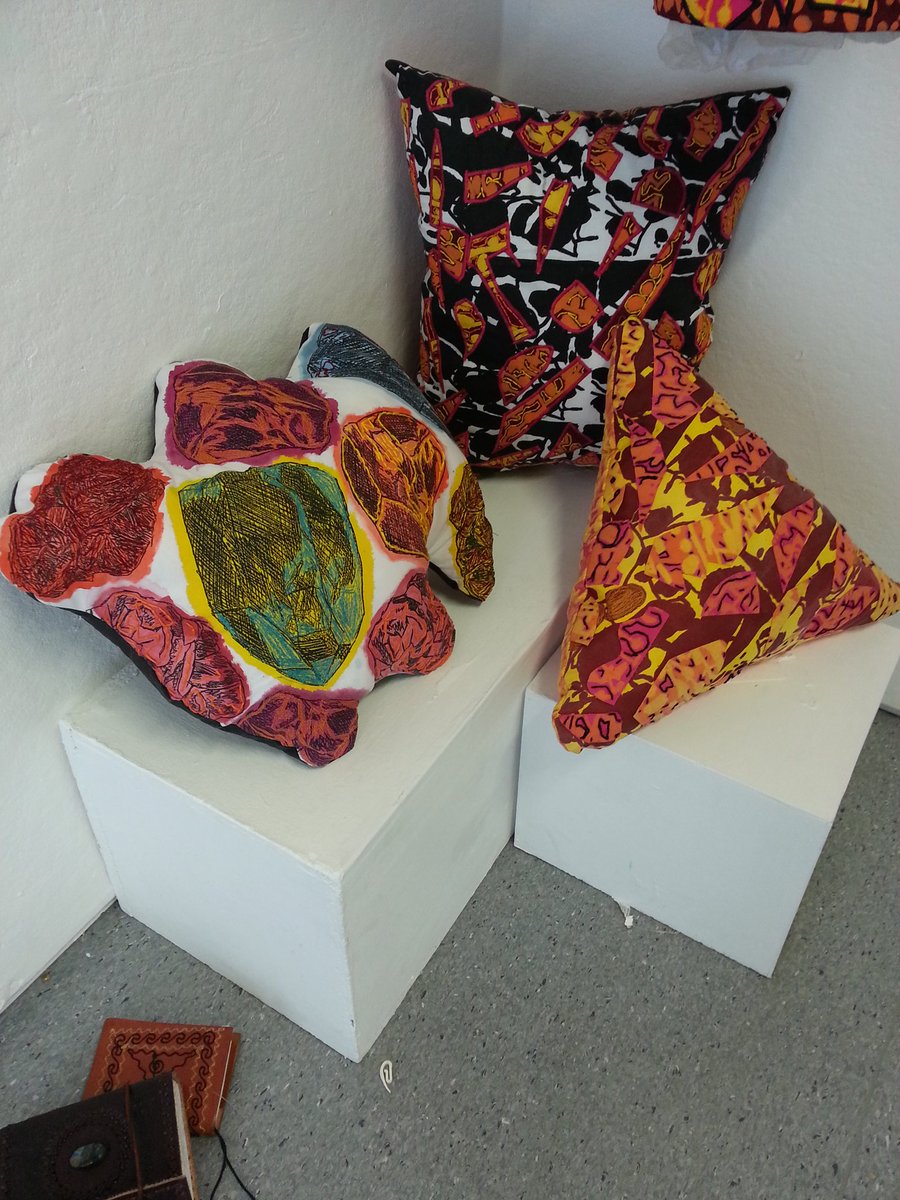 Farrah's Art & Design Work for her A Level Exam 2015©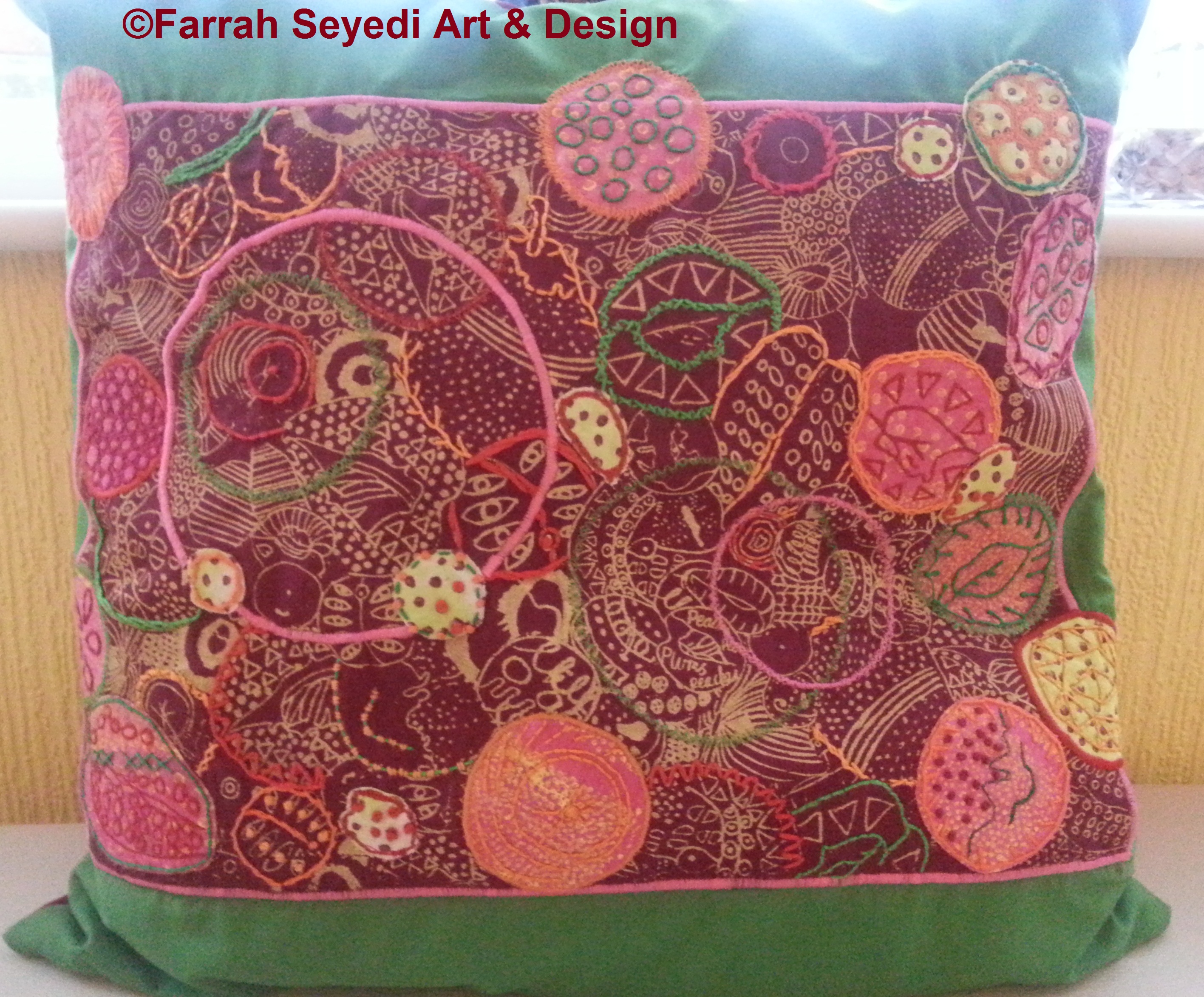 The theme for this piece is 'Peaches, Plums & Pears.'
Farrah created the design from photography, screen-printed it onto plain burgundy fabric and then appliqued, hand-embroidered & machine stitched to create this beautiful cushion cover.
This wall hanging & framed pieces are also submitted as part of Farrah's A Level course work 2015©
The theme for the wall hanging is 'Travel & Jewellery' and emerged from images of a passport cover & Jewellery such as bracelets.
This piece is also appliqued, Hand Embroidered & Machine Stitched.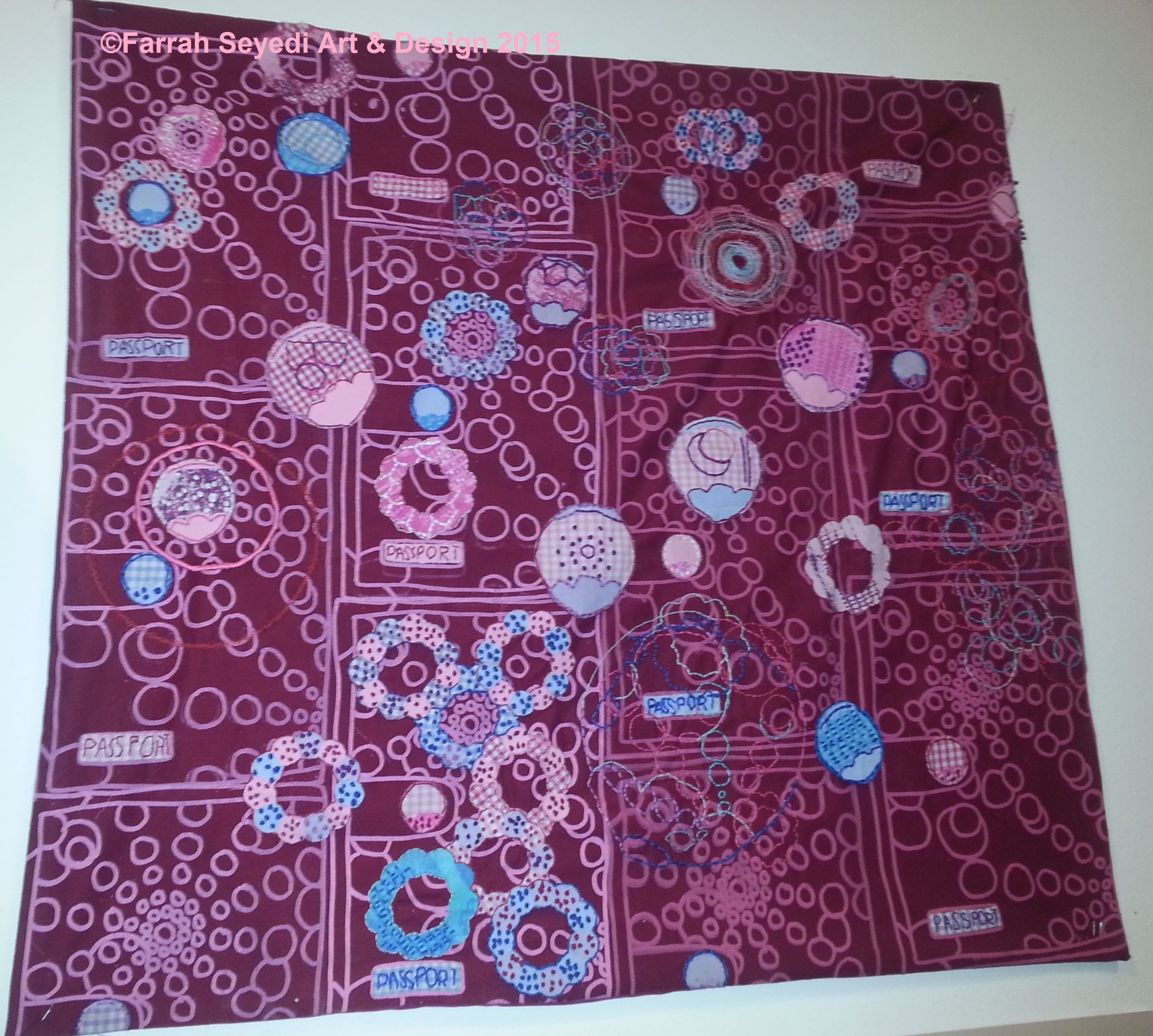 The theme for the framed samples below is 'Flowers & Leaves' and originated from photographs which Farrah screen printed and over laid the images to create this design and then beautifully hand embroidered.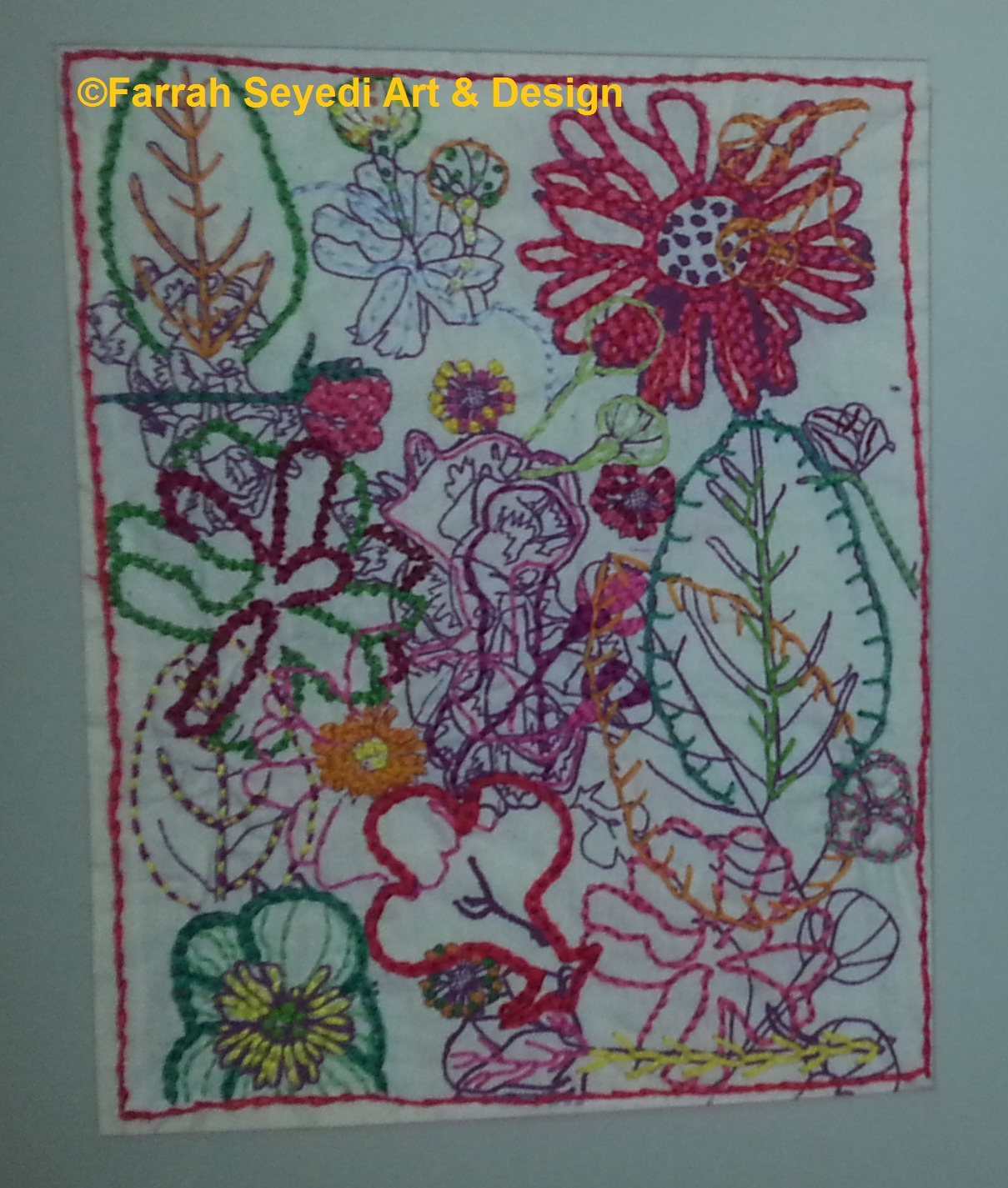 These photos show the intricate and precise hand stitching for which Farrah is becoming known at her College Art department, St. Brendan's Sixth Form College. My favourite is the one with the darker background below which look even more magnificent in reality!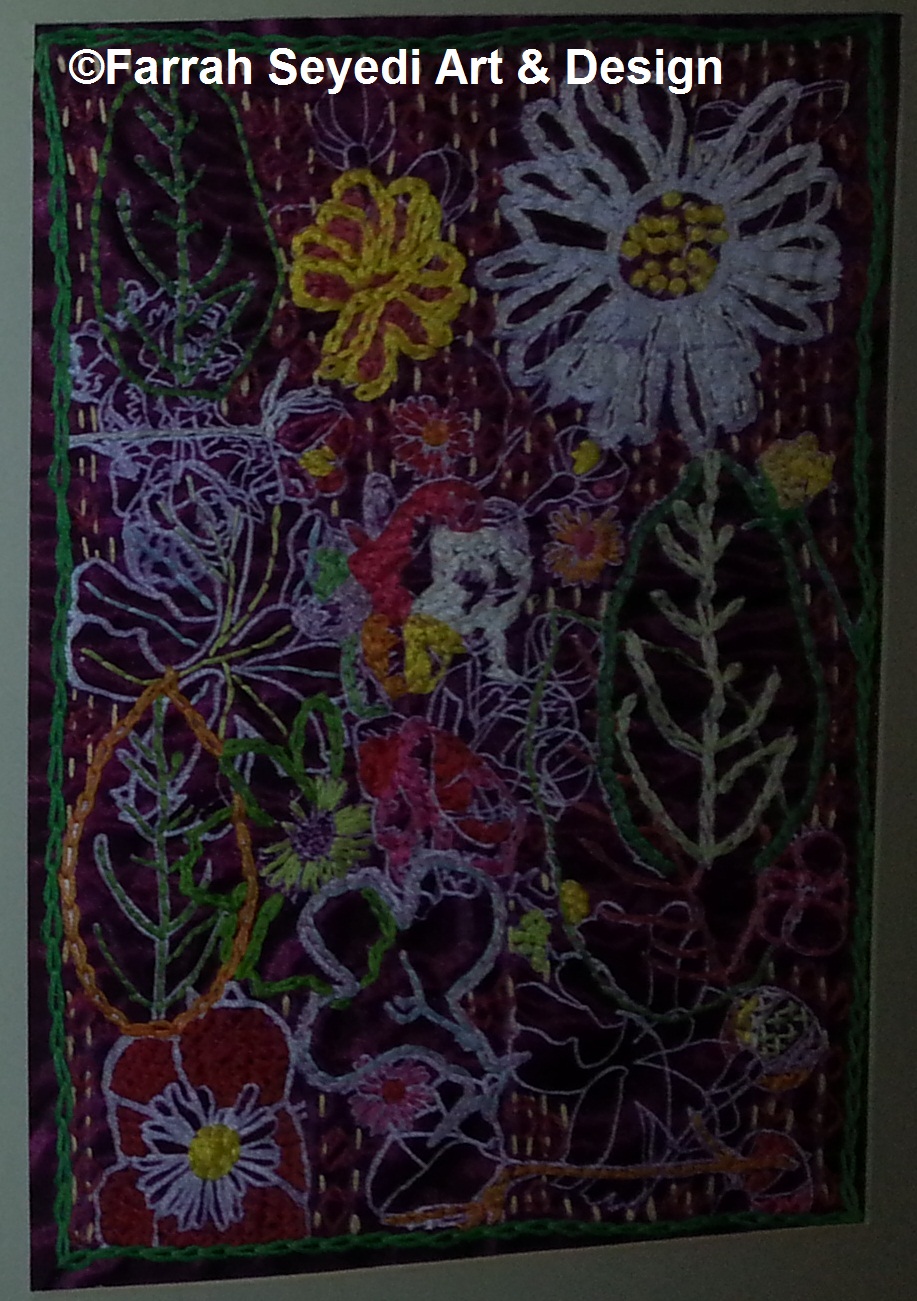 This is Farrah's fabulous photography exhibited by her college at 'Paintworks' and submitted as part of her A Level work!
Farrah's fascination with reflections, lights, shadows & urban landscapes are a main theme of most of her A level photography work.
Farrah is inspired by Lee Freidlander and Clarence John Laughlin.
These photographs are reflections of urban landscape in kitchen utensils...
'Royal York Crescent Reflection in a Saucepan'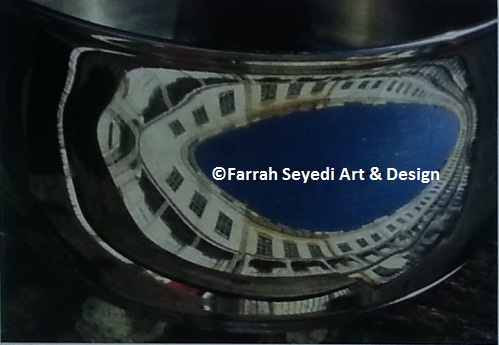 'The Clifton Suspension Bridge Reflection in a Saucepan'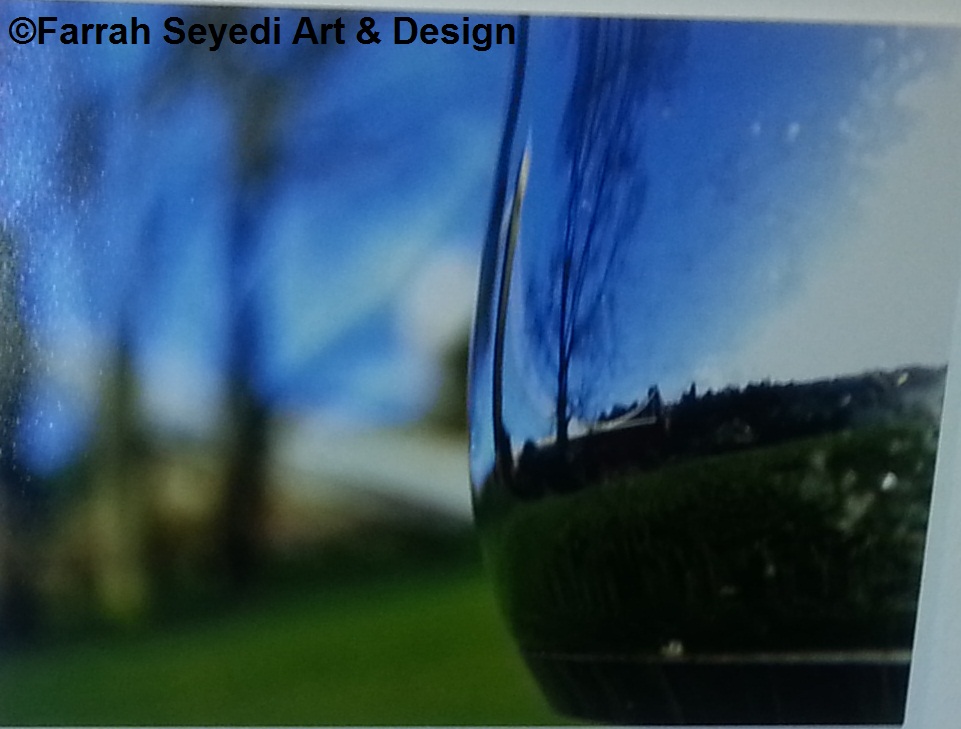 'The Showcase Cinema Reflection in a Bangle'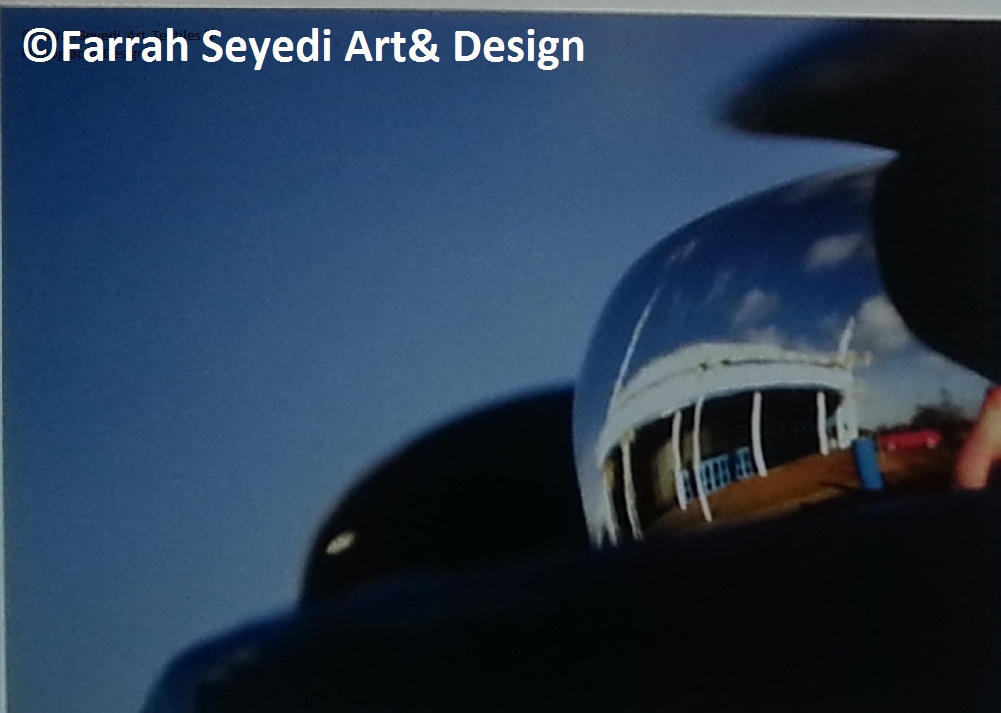 'Westbury-On-Trym Memorial Reflection in a Saucepan'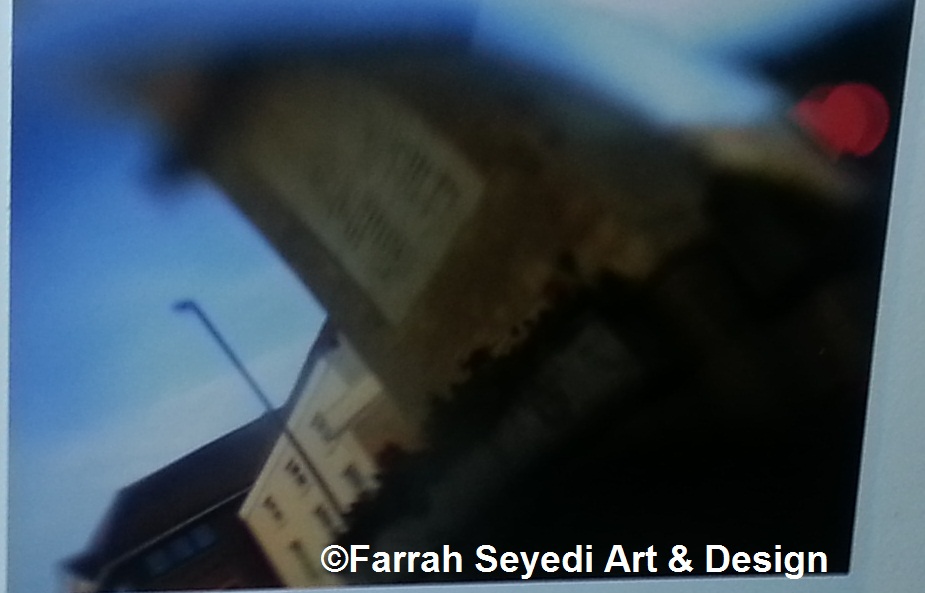 Farrah spent last summer in Canada with her aunt Michaela where she photographed these amazing photographs of Urban Landascape Reflections which she later exhibited as part of her AS Level Photography at 'The Kitchen' at the Old Fire Station in Central Bristol.
You can see her preparing the photos for exhibition below and the final prints beneath...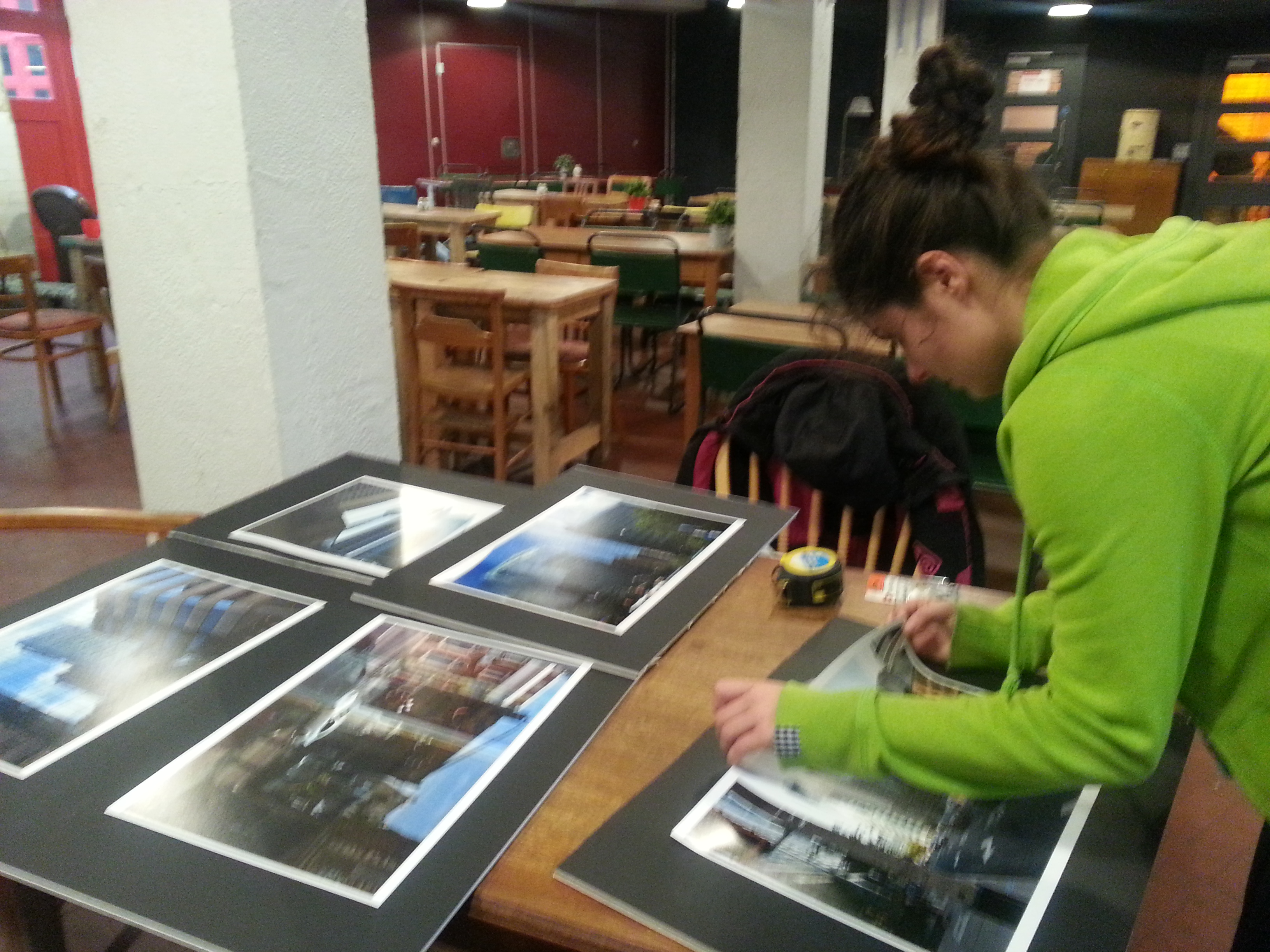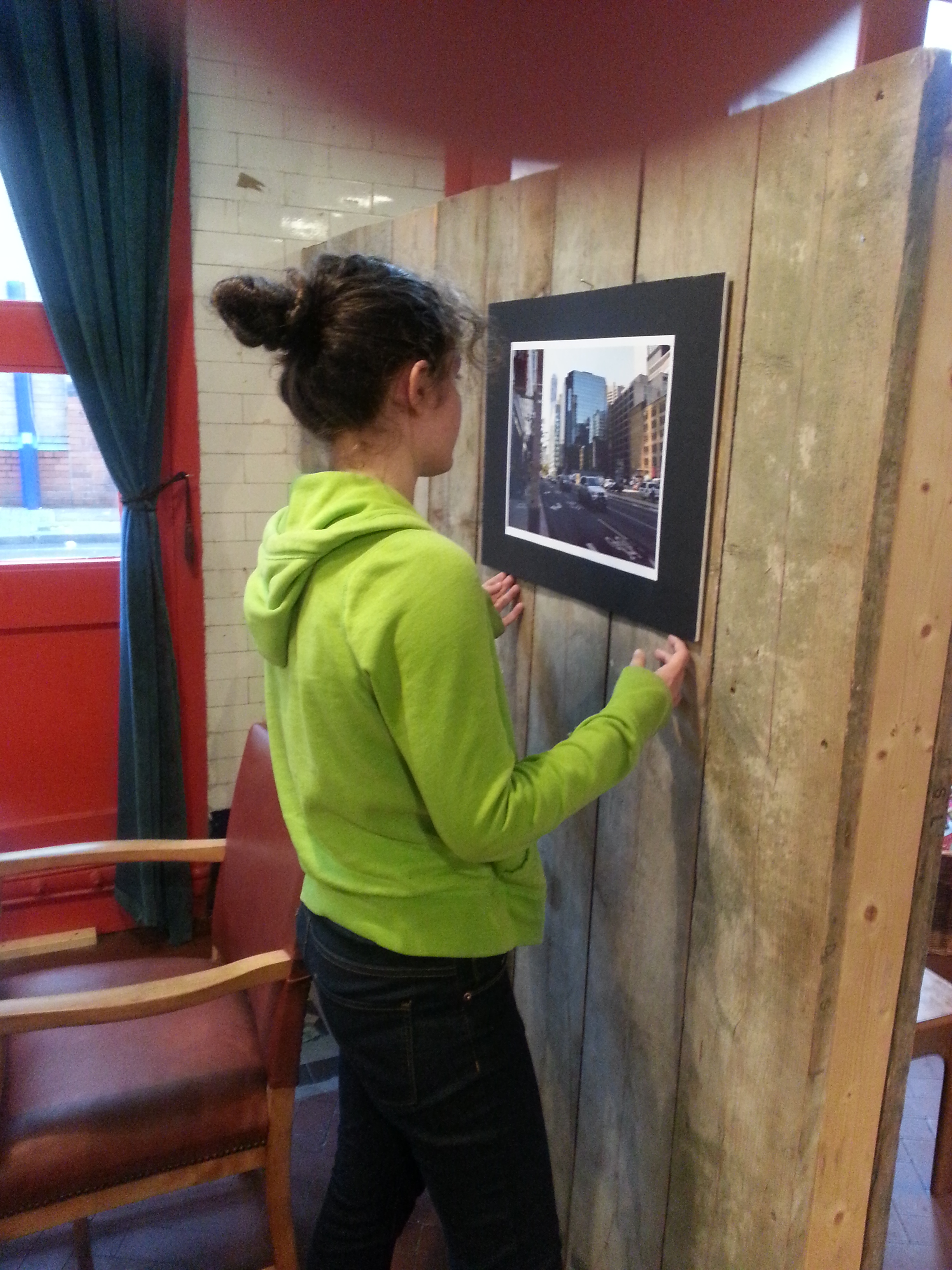 'Reflection of the CN Tower & Surrounding Urban-scape'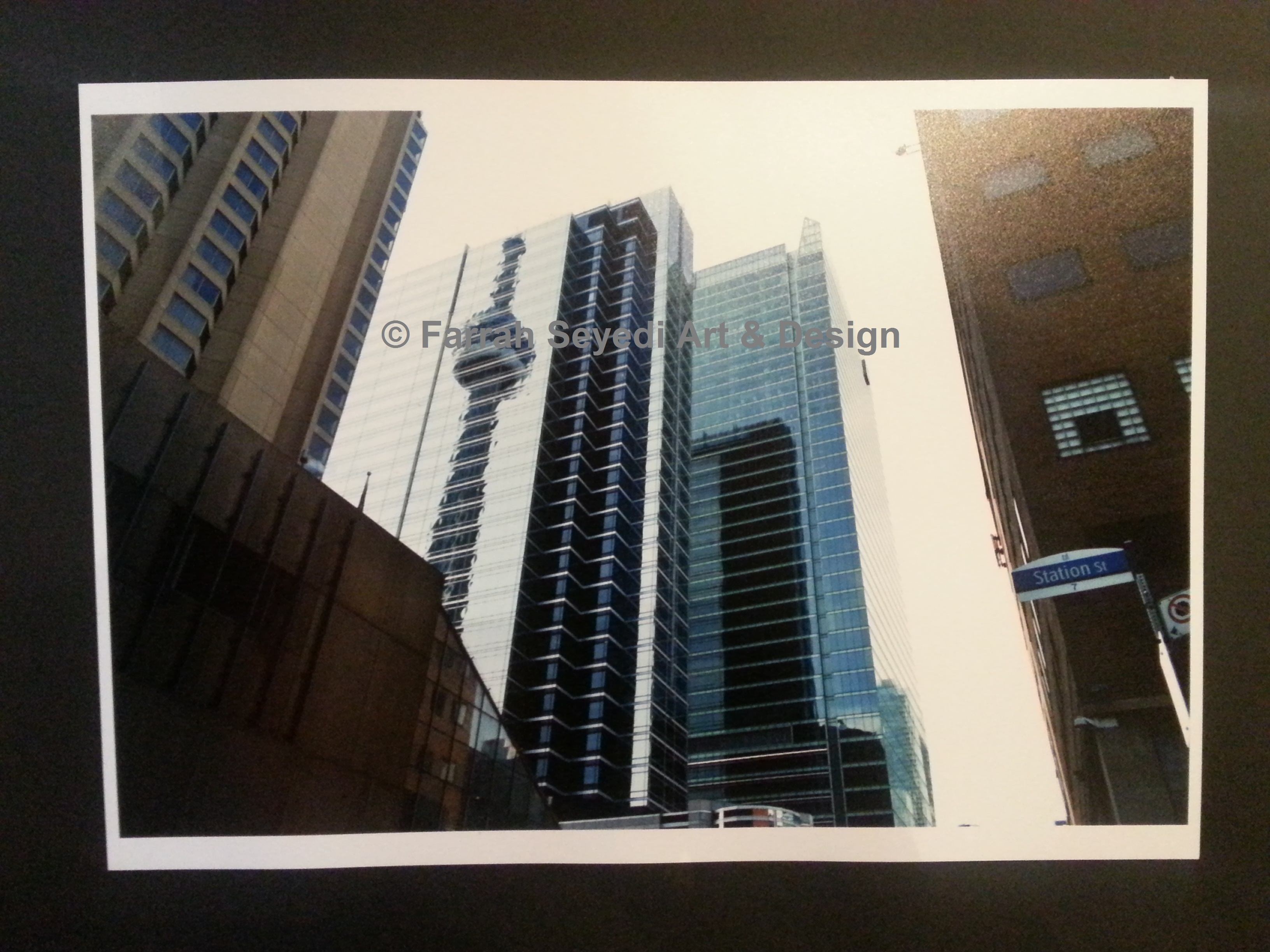 'Urban-scape reflections'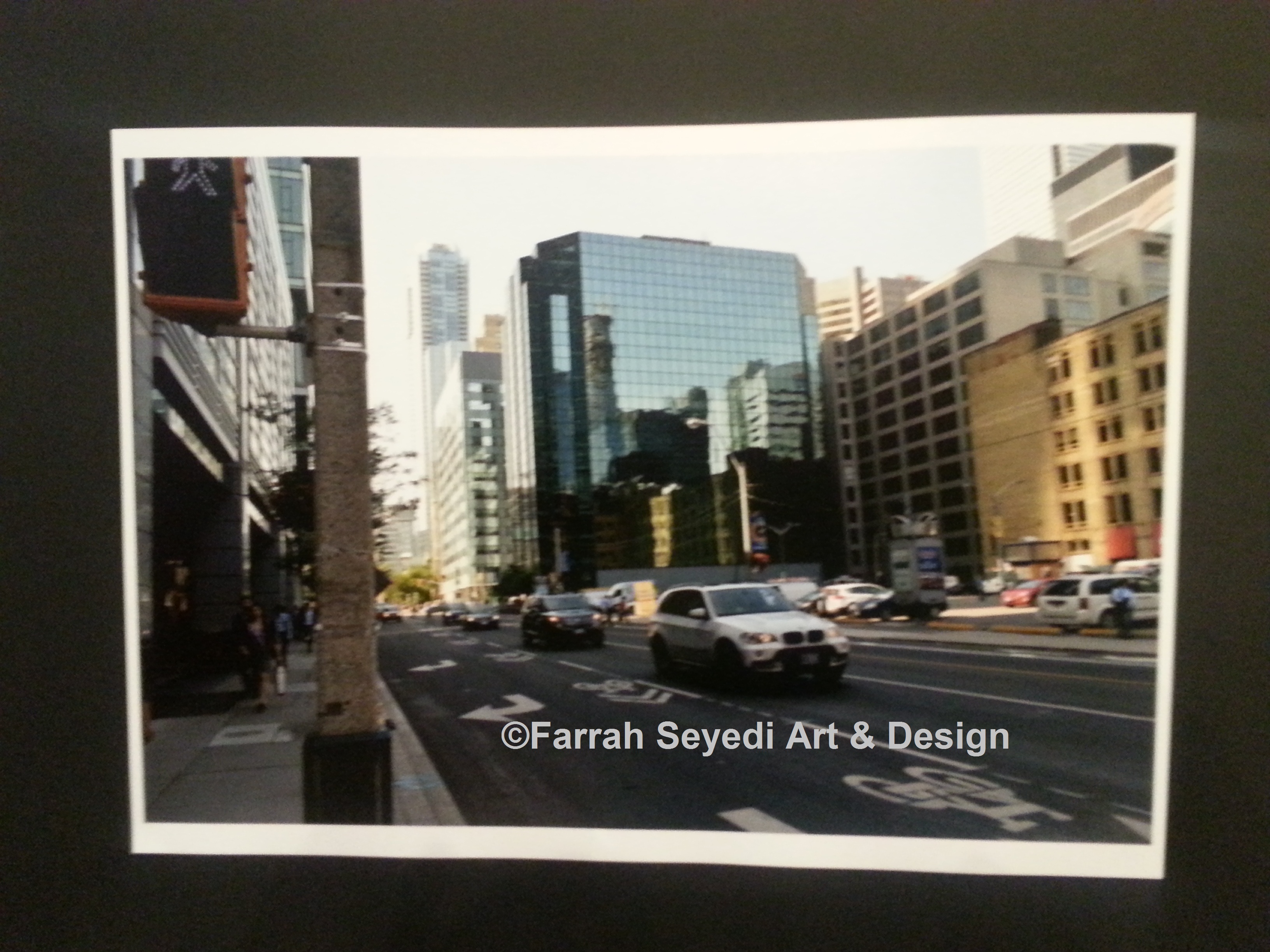 'Urbanscape Reflection in Toronto'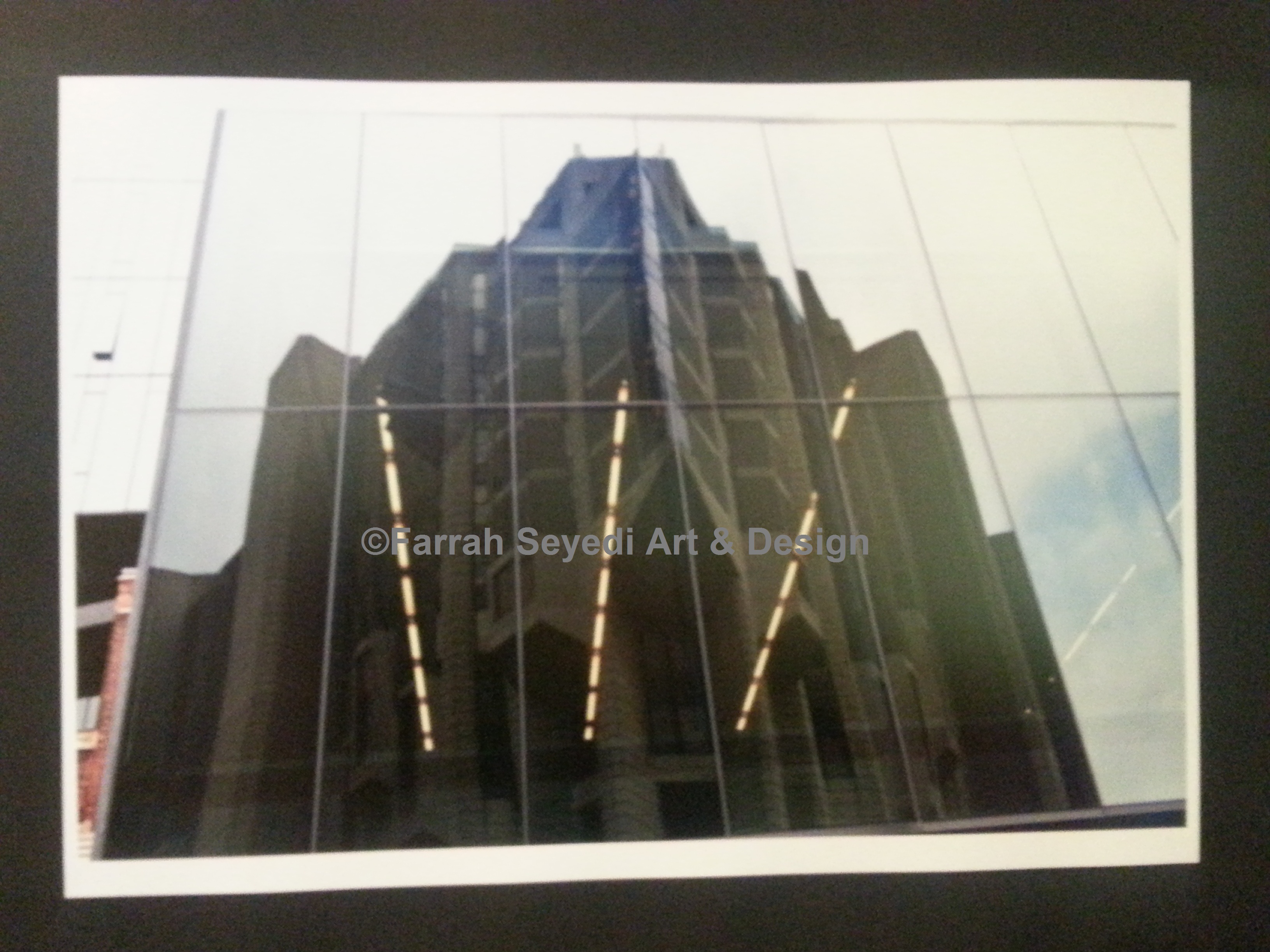 'Puddle Reflection'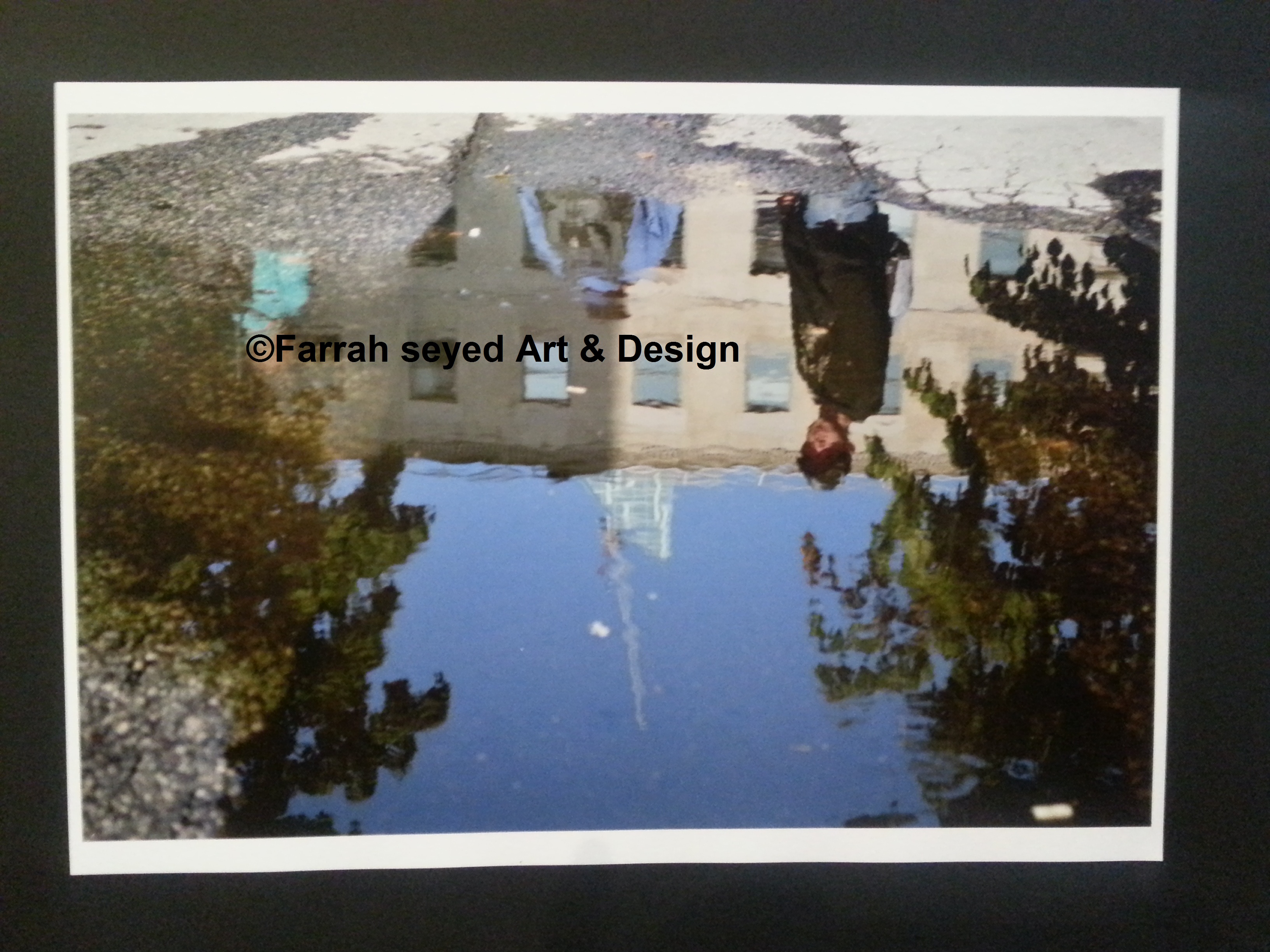 'Urbanscape Reflection in Sunglasses'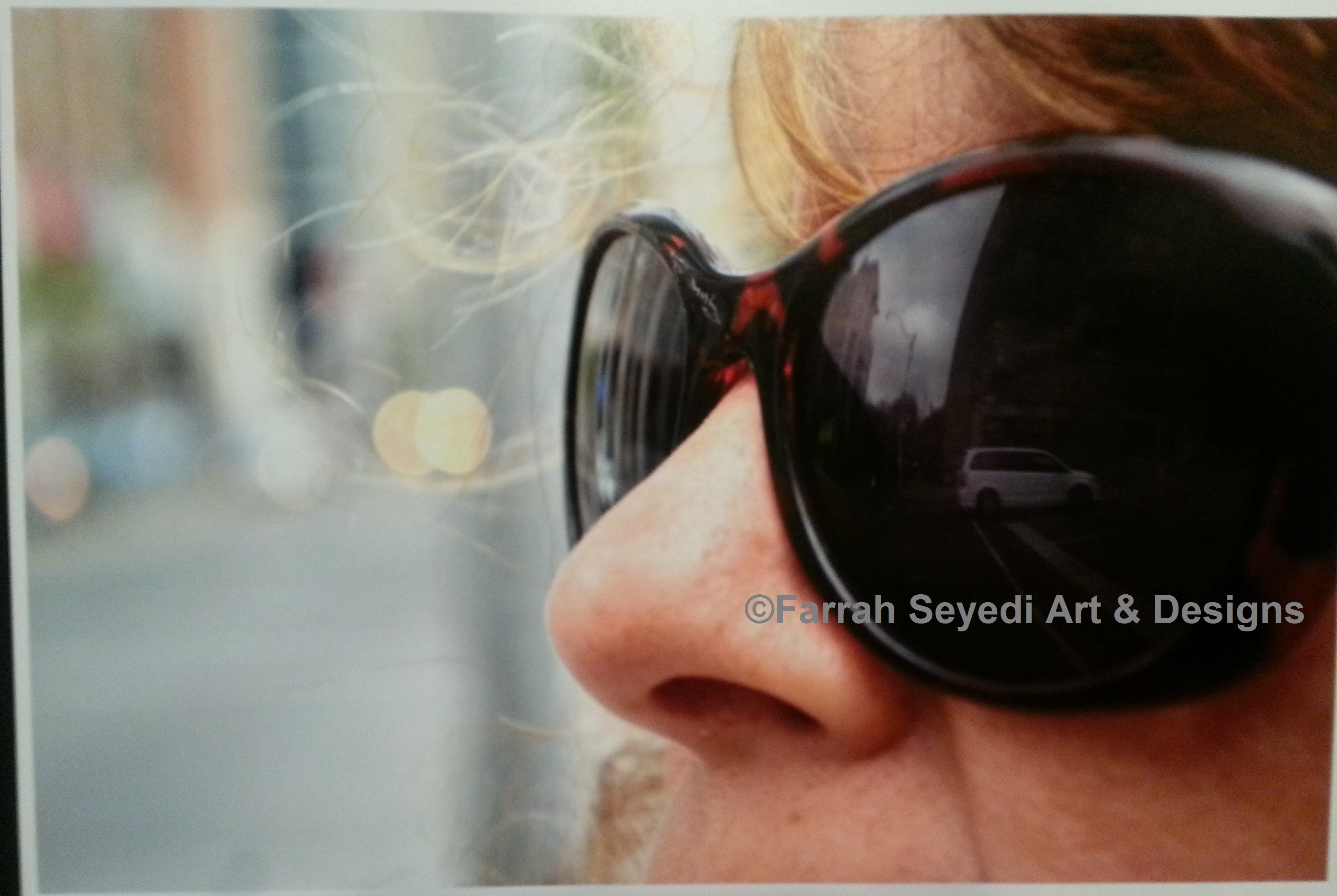 'Shiny Toronto Reflections'
e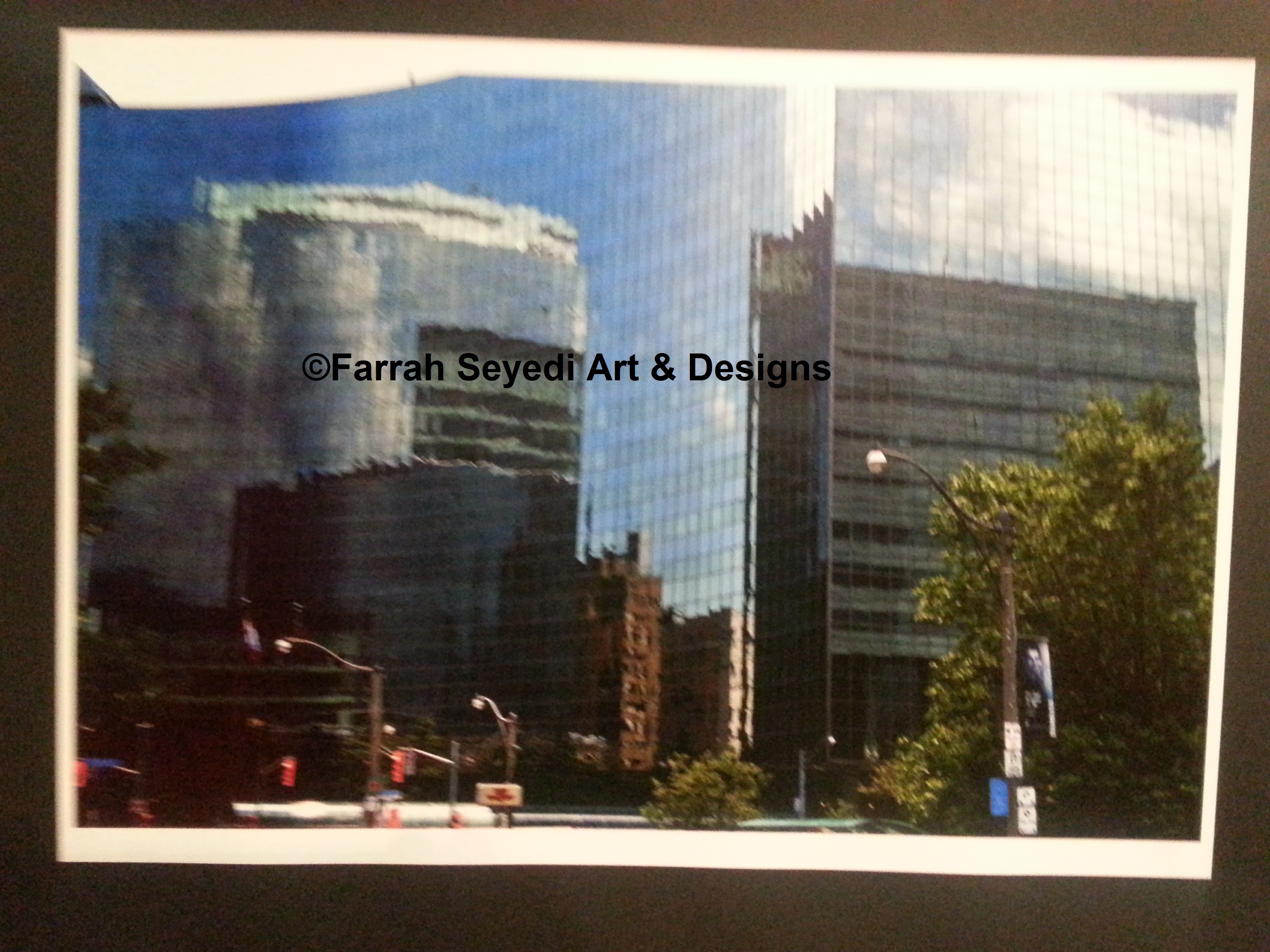 'Toronto Urbanscape Reflection'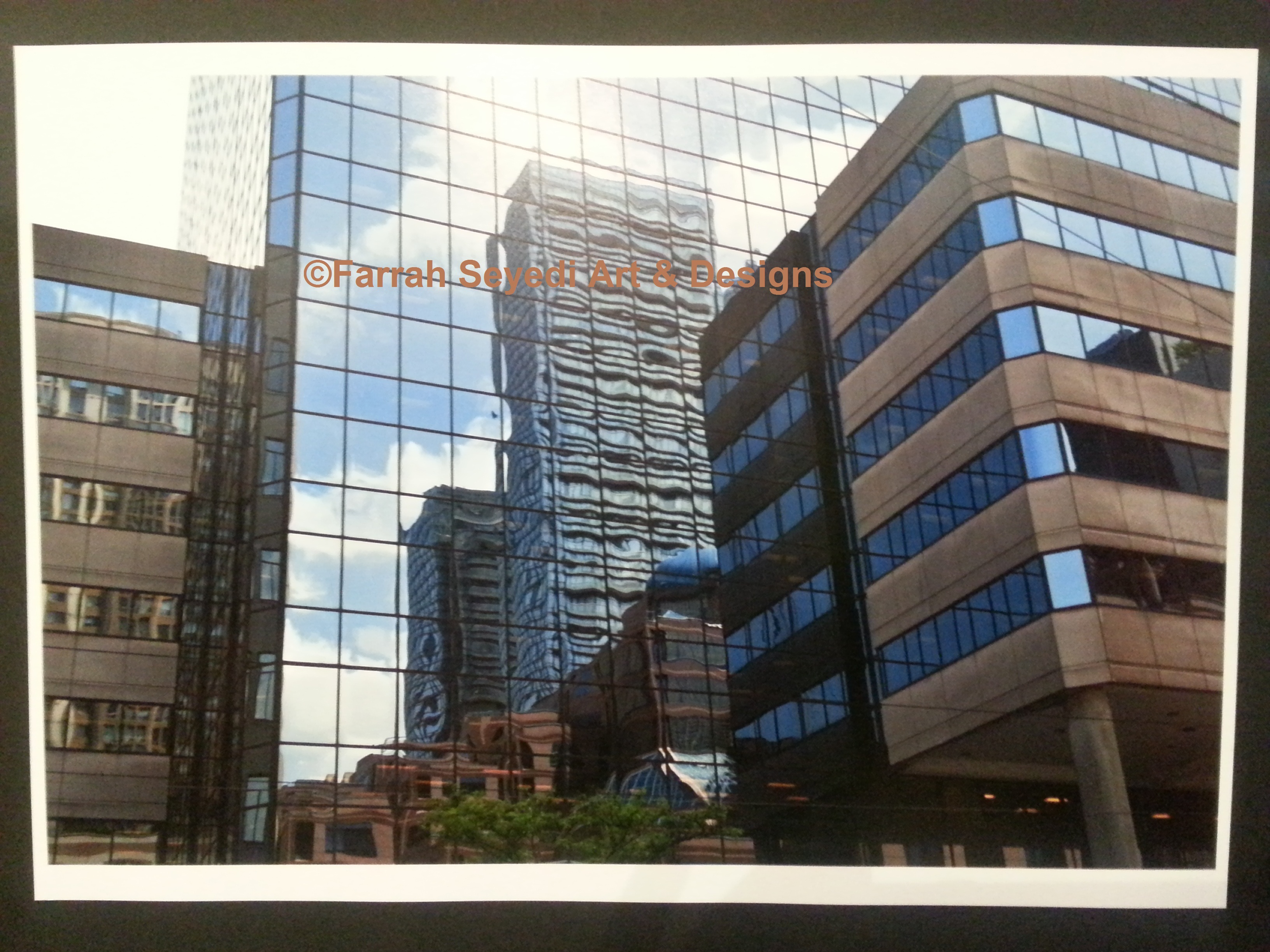 'Café Window Urbanscape Reflection'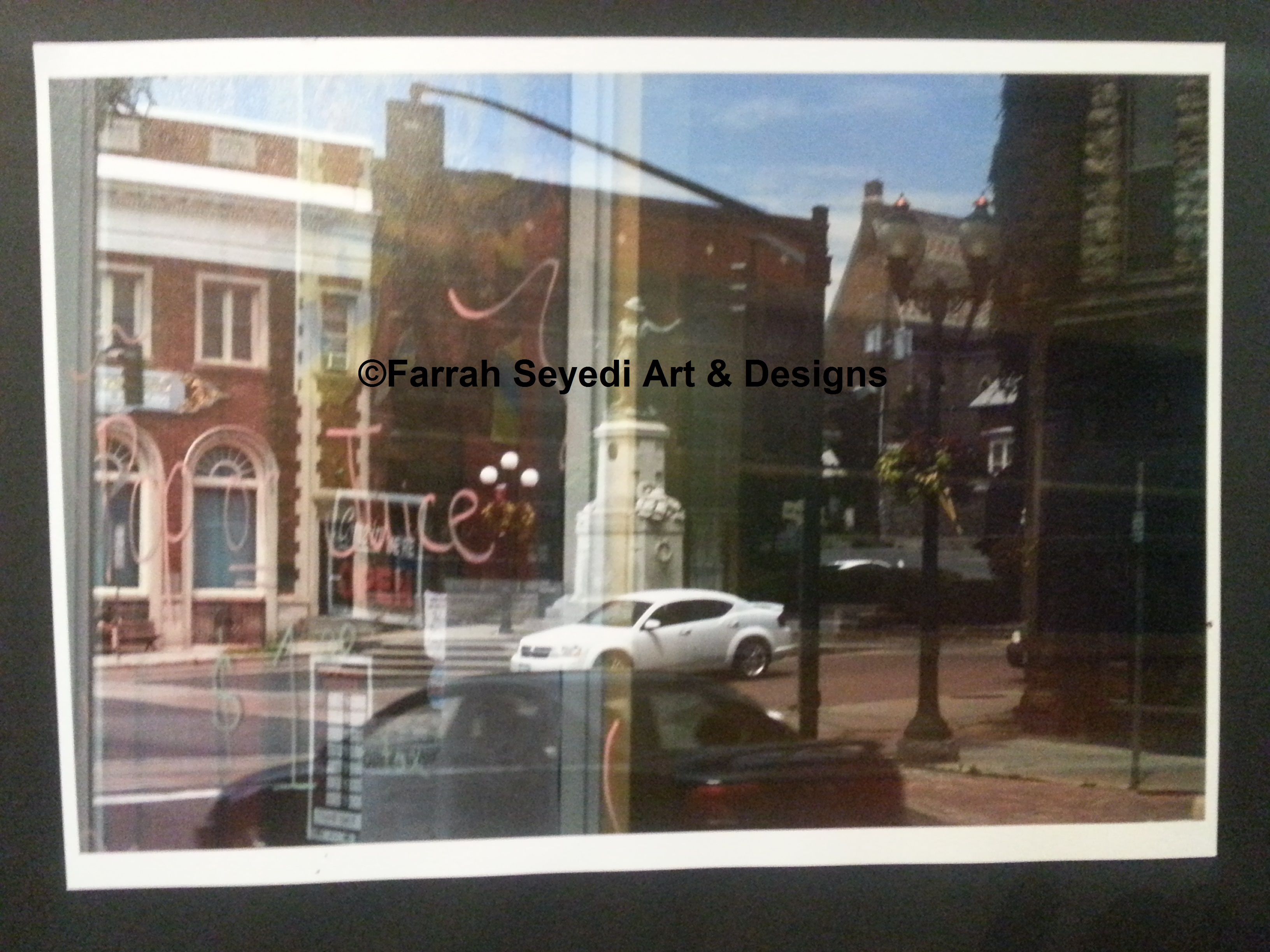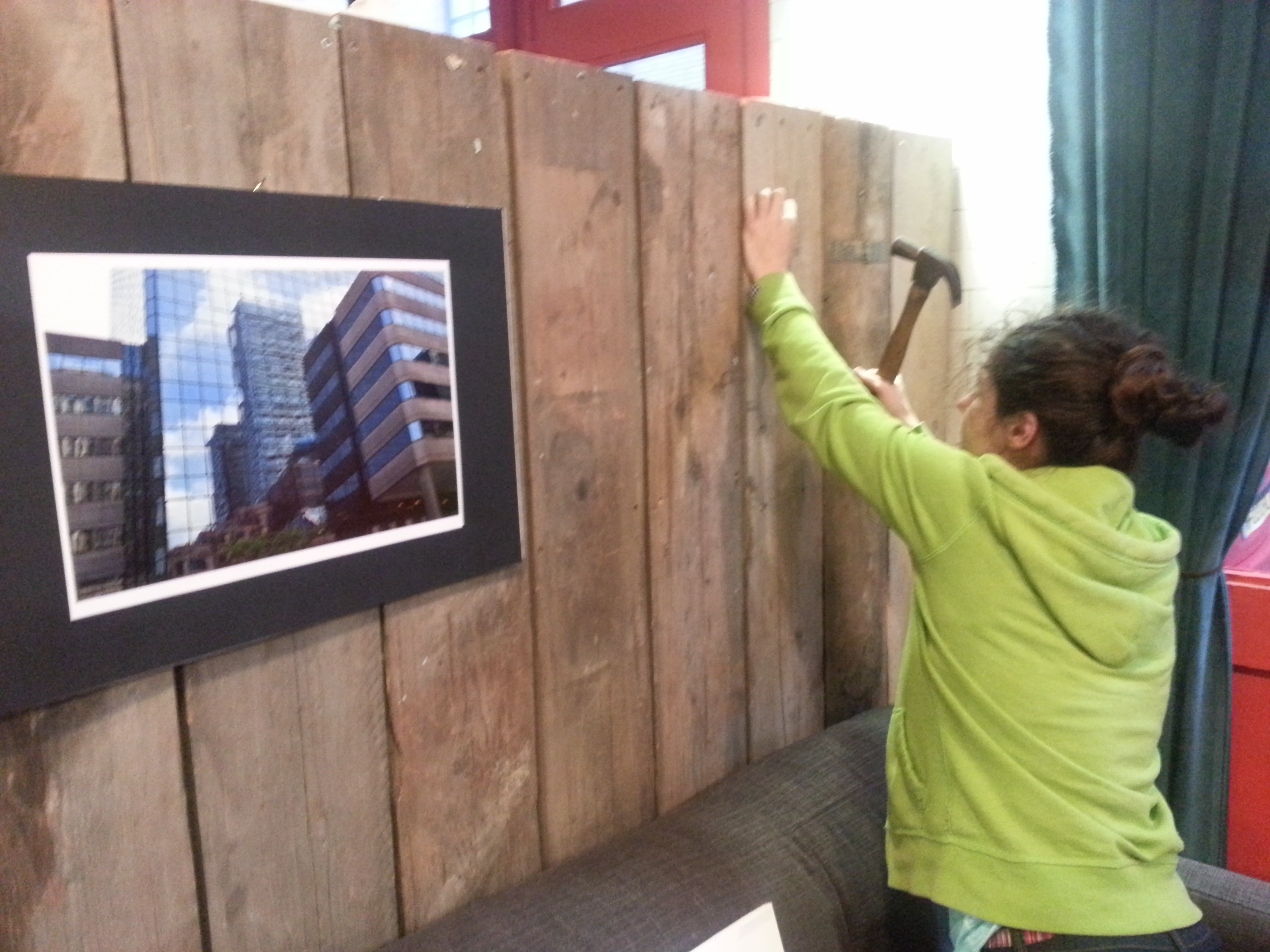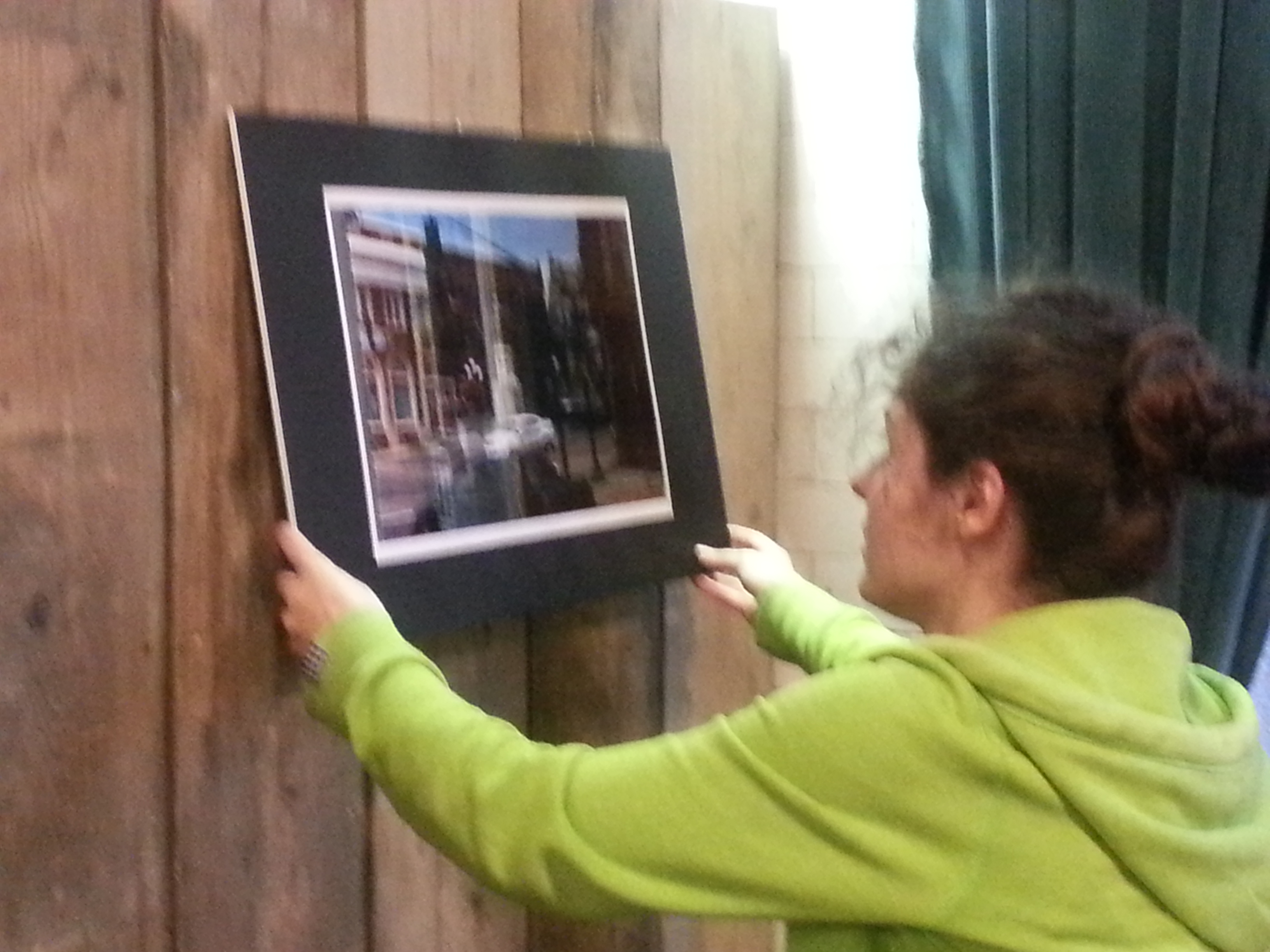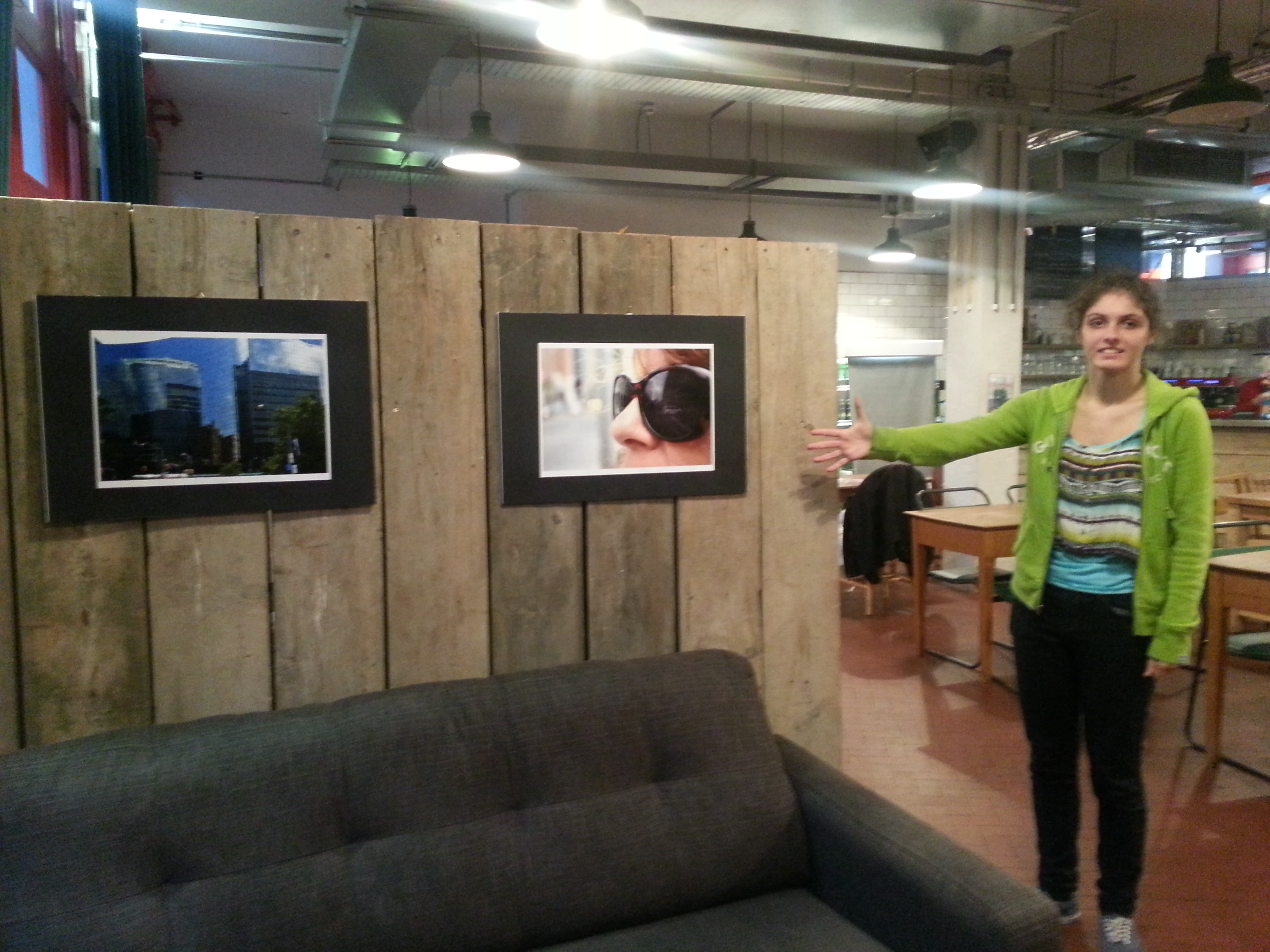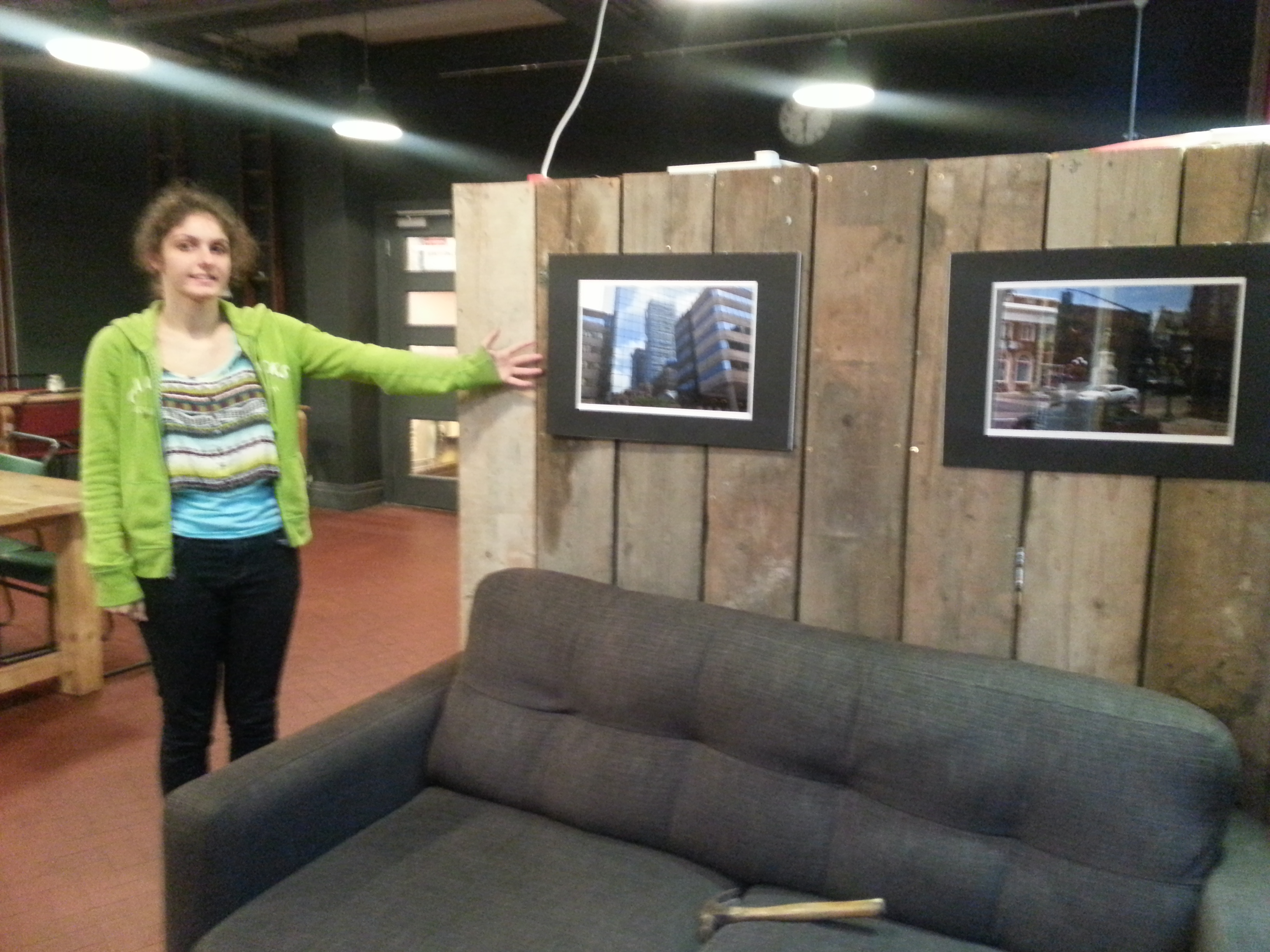 All Done!...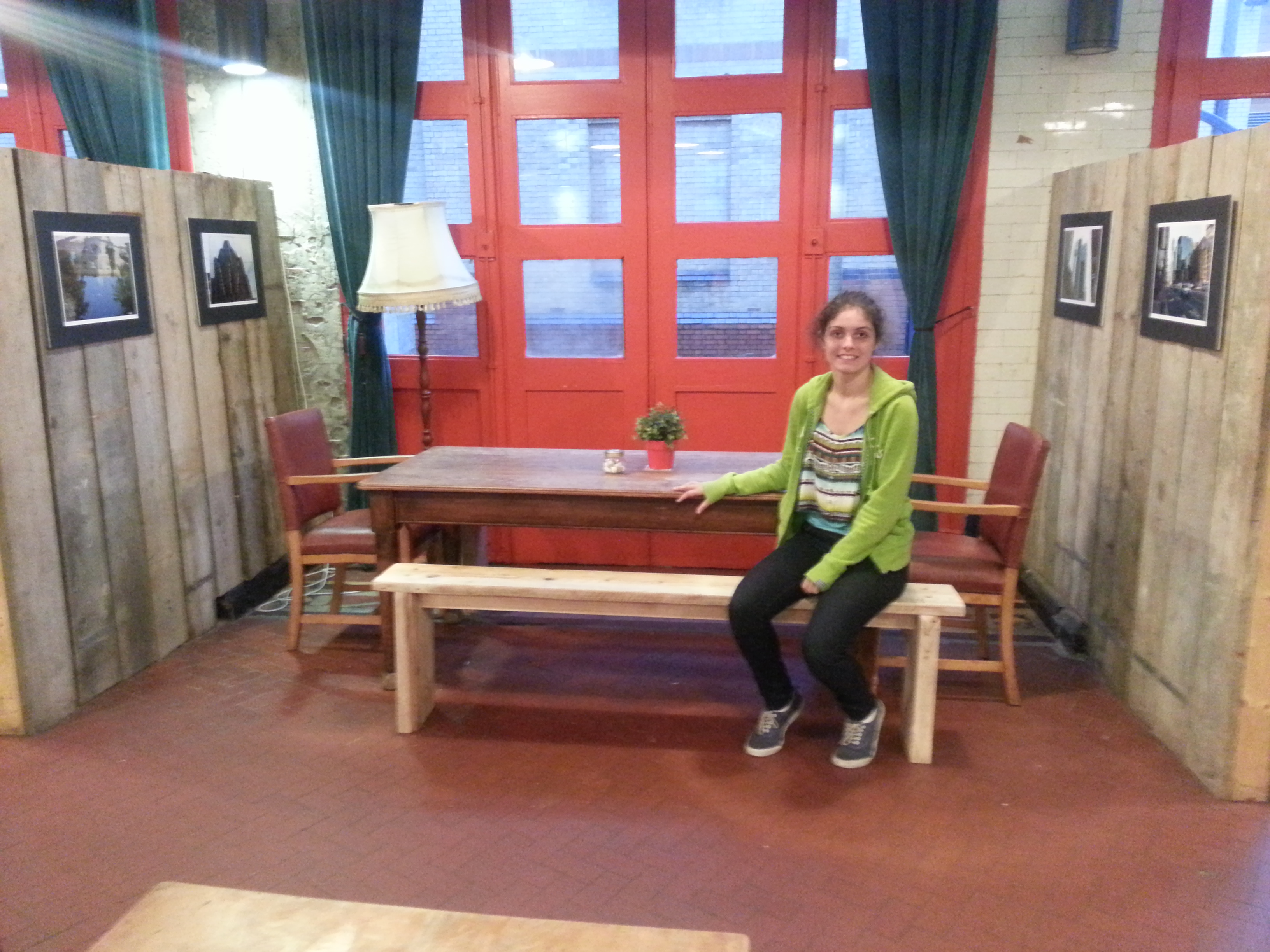 'Painting with Light' by Farrah Seyedi Art & Design Photography...

'Coloured Candy Floss'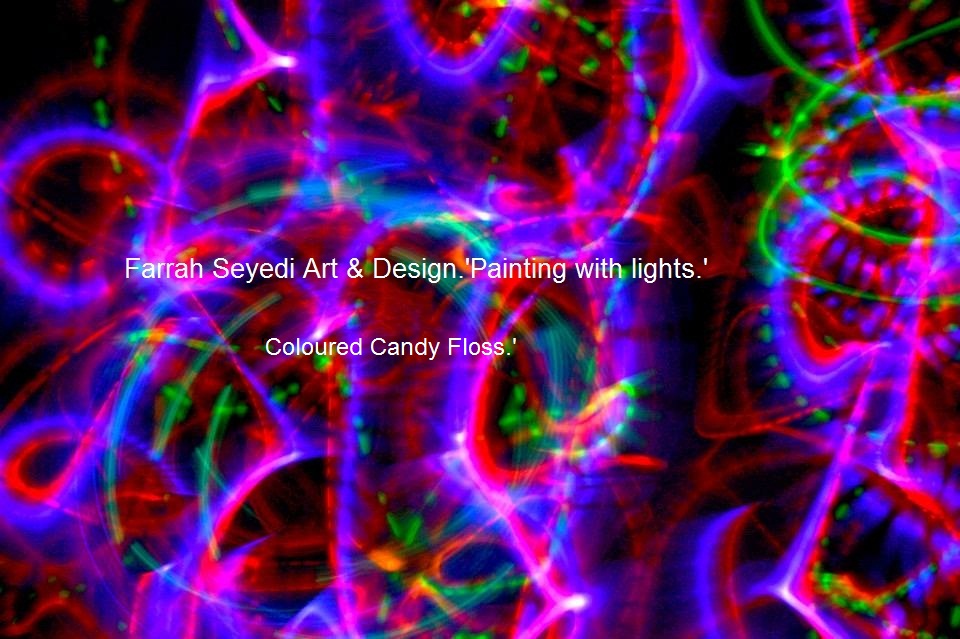 'Flourescent Caterpillar.'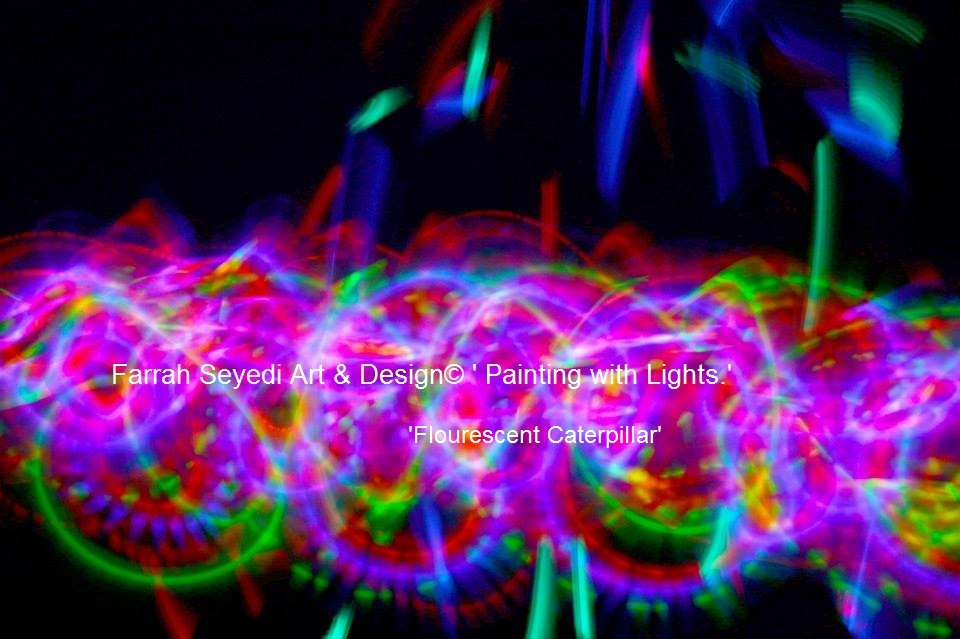 'Ring Donut.'