Services at Home, in the Community, in Education,
in Employment, Businesses & Voluntary Organisations
Life Coaching, Mentoring, Advocacy, Learning Support, Lectures, Group Talks, Public Speaking, Consultancy
HOME-BASED PROGRAM
PERSONAL DEVELOPMENT & LIFE COACHING
What is the difference between Mentoring & Coaching?
LEARNING SUPPORT IN SCHOOLS & AT HOME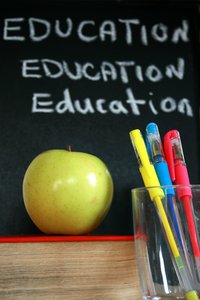 CONSULTANCY & LEARNING SUPPORT SERVICES

for Employers, Businesses &
Voluntary Organisations
COMMUNITY SUPPORT FOR YOUNG PEOPLE & ADULTS

I offer Consultations to autistic Adults, Parents, Carers, Siblings (aged 18+) at your Home, by Telephone, on Skype or at my Private Practice Rooms in Bristol to discuss anything relating to living with autism. We can explore how you want me to help you with your personal circumstances and experiences of living with autism using, NLP Life Coaching and/or Ericksonian Hypnosis; Mindfulness; Mentoring; Meditation and any other interventions and therapies relevant to your individual needs; planning well formed outcomes and creating a plan of action to enable you to move forward and achieve them.
I can support you with advocacy to access and achieve what you need for yourself, your loved one and your family. Minimum initial booking Consultation time for this is one hour.
Initial Full Consultations, exploring your current situation, what you want to change and prioritizing the actions you want to take and making plans to take the first steps forward to make those changes, are 3 hours.
Completion of a questionnaire/registration form is offered to prepare for the consultation and give you my best possible service and value for money.

Payment is always required prior to telephone/Skype consultations and a 50% non-refundable deposit will be requested before any home visits and when you visit me at my Private Practice room with the balance being made in cash or immediate bank transfer in my presence afterwards. Send Payment HERE.
Home-based intervention & therapy program
I offer a home-based intervention and therapy program (this is either a 9 or a 19 hours package) to support and work with all members of the family living with autism. We will complete an initial assessment of your family's needs together and discuss the steps and work you wish to prioritise. I will listen to you and we will work together to create well-formed and thought through outcomes and create a personalised family support and care plan to achieve your desired outcomes and vision for the future
We will discuss and implement activities and agree your commitment for tasks to be completed between visits as the vital steps towards taking action and moving forward.
We will review and discuss progress since my last visit at the follow-up visit, discuss and set new tasks to be completed and when appropriate I will Coach you to enable you to find the resources you need to do this. This Home-based program includes Parent Mentoring and Coaching, Advocacy support, NLP Interventions, Hypnosis, Mindfulness and Energy work (where agreed) for Personal Development and living life to the full.
We will work in partnership with each other and consider any targets, goals or individualised plans that other professionals involved with your family have set and we work at your pace. Follow - up visits are for no less than an hour and can last for up to 3 hours and may be weekly or fortnightly or longer, depending on your wishes and holistic needs.
FEES: A block of 9 hours costs £585 (£65 per hour) and 19 hour blocks cost £1140 (£60 per hour) after your initial assessment of 3 hours (£250) plus travel expenses where destinations are outside the City of Bristol. We can arrange a weekly payment plan which needs to cover future appointments to enable affordability. I will also consider concession where proof of some benefits is given.
If you wish to discuss this service further please contact me by telephone on 07711162122 or by using this no obligation booking form.
Intermediary texts, brief correspondence, telephone and Skype support is available between sessions where appropriate and agreed.
Personalised and made to order support materials (e.g. PECS, TEACCH, Social Stories) are costed accordingly and a quote will be sent as written confirmation of your order and for your consent to proceed prior to making your personalised.
For information on help with funding, please see HERE.
You can make initial contact HERE or book your consultation HERE and send payment HERE
OR you may contact me on 07711162122 for an initial FREE 30 minute informal chat about how I can help you achieve what you want. If I am unable to answer your call, please leave a voicemail message and I will call you back as soon as I am free.
When you choose my holistic services, I will send you a questionnaire which I advise you to complete and return to me at least two days prior to the actual consultation/assessment taking place. This will save time and help me understand your personal circumstances and requirements better and prepare for our meeting. By giving me as much information on the questionnaire as you can, your consultation will be the most productive and relevant and we will be able to spend more time together exploring and discovering what you want and need in your life now and for your future.
I look forward to you hearing how I can help you live positively with autism, listen to your aspirations for yourself and your loved ones, realise your full potential, connect with your inner strengths and become the best you can be to have a happy and fulfilling life...
NB. Full payment is required by credit or debit card via PayPal, *bank transfer or other cleared funds prior to a Telephone or Skype consultation. **A deposit is required for an initial home visit or a consultation at my private practice room.
*Bank transfer details will be sent to you on receipt of your booking and/or returned questionnaire.
**Home visits or consultations at my practice room may require full payment in advance OR a non-refundable 50% deposit with the remainder paid in cash or immediate bank transfer in my presence at the session.
NEURO-LINGUISTIC PROGRAMMING, ERICKSONIAN HYPNOSIS & MINDFULNESS FOR PERSONAL DEVELOPMENT & LIFE COACHING:
'Parental stress and anxiety is strongly related to ASD severity and their child's autism behaviour problems as well as the cause of many chronic diseases and ailments of which many parents with children with autism suffer' (Osborne and Reed, 2009; Dempsey and Keen, 2008; Maté, 2011).
I am particularly skilled in supporting and assisting you to reduce these very disabling common side effects of living with autism using NLP, Life Coaching and Personal Development skills; working with parents, carers; all family members and the child or adult with ASD for whom anxiety and stress is also one of the many major challenges in every day life...

written by Donna Williams
'If I could draw you a picture of Exposure Anxiety,
I'd draw you a rainbow unseen within heavy stone walls.
Places in the stone where the cement had crumbled,
Chipped away and some of the colour had come streaming out
Like a ray of light into the world.
I'd draw you a picture from inside a prison,
An invisible prison with replica selves on the inside,
Each a contortion. a distortion,
I'd draw you a face with a plastic smile,
And a gut full of despair and aloneness
In a world that applauds the 'appear'
At the expense of 'self';
Suicide without a corpse.'
What difference will it make when you can overcome your fears, reduce stress and anxiety and feel calm whenever you feel the need; be able to create well-formed outcomes; find the resources you need to achieve them and live the life you want to the very best of your ability using the techniques of NLP?
'NLP is an attitude and a methodology which creates and leaves behind a trail of techniques and strategies to learn and perform skills to a standard of excellence.'
'These techniques and strategies were and continue to be created by NLP Master Practitioners using the methodology of NLP called 'modelling' which has been used to refine many models from many other fields such as cognitive science (left/right brain, TOTE, mind-body connection), pedagogy (learning styles), sport psychology (mental training) as well as the field of communication and behaviour modification' (Feustell & Woodsmall, 2001).
NLP is used mostly in the commercial industry and corporate field to reproduce excellence through modelling employees and others who perform excellently within their roles in these fields. Using NLP in Sport and Personal Development has only more recently gained its place in the academic and peer reviewed journals within the fields of Psychology, Psychotherapy, Education and Special Education Needs (SEN).
Being a mother of a daughter who was diagnosed with autism at age two and experiencing living with autism for 20 years now, I quickly recognised the potential for using NLP with families and individuals living with autism and my intention is to share this with you to assist and support you to improve your lives, be the best you can be and fulfill your dreams and full potential. I have experienced, learned and truly believe that we can learn and progress from everything we do. I believe that everything happens for a reason and it really is possible to change the way you remember and currently experience the parts of your past which may be stopping you from moving forward to have a more happy and fulfilling life now.
Learning and using NLP techniques and strategies, you can feel in better control of your life now; you can change or replace inappropriate or unwanted behaviours to help you move forward towards your chosen desired outcomes; you can understand and choose to control your emotional and mental states to transform them to be more resourceful for you; you can choose to change your perspective on life and explore all the possibilities available to you; you can choose to explore ideas and see the many possibilities that are there for you to achieve what you want and can have in your life now; you can ensure you create well-formed outcomes to make well informed choices and decisions; you can rediscover and retrieve your confidence and self belief to fulfill your full potential; you can choose to explore your beliefs and inner self and discover the real YOU and the resources you already have and are using in other areas of your life and that means you can transform your well-formed desired outcomes into your reality right now! How important could this be for you to believe change is possible and how will this transform the life you are living now for you and your family?
If this is something you want to achieve for yourself and your family, you can start now!
NLP is a completely holistic model for self discovery, personal development and change, exploring your reality of the world and connecting and communicating with others; creating desired outcomes, making well thought through decisions and finding the opportunities that are available to you to give you more choices; supporting you holistically as you work towards achieving what you really want to do and learning how you can find the resources to do it and believing that there is always a way to achieve what you want when you have the resources you need and noticing how important this is for you to be who you want to be and already are; you just may not have realised this yet. Anything you consider a problem has a solution and can be transformed to enable you to move forward and towards what you want in your life instead.
You will be focussing on what it is you really want not on what you no longer want, what you can do now not what you believe you can't do; using the resources and skills you already have and are using in other aspects of your life; finding and learning new resources and using all your senses (visual, auditory, kinaesthetic (feelings and touch), olfactory (smell) and gustatory (taste)) to take the steps forward you need to take to move towards achieving what you do want in your life and to ensure you will be fully experiencing your personal reality of the world and becoming the best you can possible be!

To learn more about using NLP to improve and positively transform your experiences of life and coping with the challenges of the autism spectrum and to realise your dream of being the best version of you for you and everyone you love click here. For more information or to enquire or book a session contact me here.
REFERENCES:
FEUSTELL, B. & WOODSMALL, W. 2001. Modelling with NLP: Capturing and Transferring Expertise in Organisations. www.cnlpa.de/downloads/Fachartikel/2002-07-modeling-with-nlp.pdf
LEARNING SUPPORT & PERSONAL DEVELOPMENT COACHING IN SCHOOLS & AT HOME FOR CHILDREN/YOUNG PEOPLE & ADULTS WITH AUTISM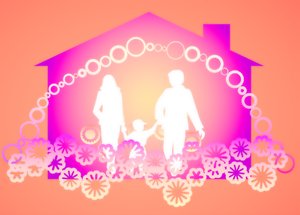 I offer autism-specific Learning Support and Coaching for Independent Schools, Academies and families who Home-School their children. I use methods such as TEACCH, PECS, Makaton signing, Intensive Interaction, Pivotal Response techniques and strategies and any other relevant therapies/interventions (including NLP Coaching/Hypnosis, Mindfulness and Mentoring for students, parents and/or teachers).
I can produce visual timetables and other visual prompts and communication learning tools (quotes given prior to creation). I use an integrative approach using all my skills, knowledge and experience to help with any behaviour management requirements and to support and mentor in many other aspects of living and working with autism. I can also help students with ASD to manage anxiety, stress and any other issues within the academic and home environment.
FEES from £65 per hour.
Please use this no obligation booking form, email or telephone me to discuss your requirements...
LIFE SKILLS COACHING, PERSONAL DEVELOPMENT & LEARNING SUPPORT FOR AUTISTIC TEENAGERS AND ADULTS IN THE COMMUNITY
I work with teenagers and adults and their parents/carers to support them in learning life and social skills and to enable their personal development, create their personal aspiration plans, structure schedules and design timetables. I will accompany them to go out in the community (with their parent/carer) to enable them achieve their personal goals, step by step, for their independence, developing social skills and desired life outcomes.
E.g. Helping the individual achieve personal independence; carry out age appropriate life skills and tasks; support them with accessing age appropriate activities; support at meetings and interviews; NLP Coaching/Hypnosis to overcome fears, anxieties, to set goals; to explore, embrace and be confident with your true identity, dissolving what others may have installed in your mind as your identity maybe because of your diagnosis or from any other expectations from others in your life... Please feel free to contact me to discuss your requirements and a no obligation quote.
CONSULTANCY & LEARNING SUPPORT SERVICES FOR EMPLOYERS, BUSINESSES & ORGANISATIONS

I also provide consultancy to prospective and current employers, businesses, any organisation and any professional working with children or adults on the autistic spectrum to provide Autism Awareness Training, Autism Advocacy Support, Personal Development Coaching, Mentoring for mentors and Learning Support, I can provide support materials for employers, employees, students and organisations working with volunteers.
I can advise on creating autism friendly and functional environments for the workplace and classrooms; create bespoke workshops, talks, lectures and seminars to suit your requirements and empower you to embrace and deliver inclusive work practices, environments and participation. I can include the principals and practices of TEACCH, PECS, Makaton signing, create personalised visual timetables and action charts and any other picture and symbol products to support your environment become as inclusive, supportive and practical for everyone in your establishment.
These are the differences that make the difference to enable students and employees perform their best and to use their many talents and skills for which having autism can be an extreme advantage and which can mean employing autistic employees can be an asset to your organisation.
Please feel free to contact me to discuss your requirements and a no obligation quote.
MENTORING FOR LIVING WITH AUTISM, WORK OPPORTUNITIES & SETTING UP SELF-EMPLOYMENT
I am a trained mentor and a member of the Mentoring Institute of Enterprise and Entrepreneurs (MIOEE) and I have 20 successful years of being a parent of a daughter diagnosed at age two with autism and at age 18 with dyslexia whilst also being a mother to my son who is 2 years older than my daughter, a wife, a daughter to my parents and running more than one business as a self-employed entrepreneur. All this puts me in good standing to mentor others who are juggling many balls in the air whilst striving to be the best parent they can be too. Therefore I can mentor parents, families, children and adults to excel and transform from coping to living with autism and support you to advocate and achieve what you want and need now to enable you to fulfill your aspirations and your personal full potential, whatever that means to you. I always use a person-centred approach and will mentor you to explore your personal interests and abilities and how these can support your chosen life path and enable you to develop in other areas of your life. I can inspire you to recognise how the resources and skills you do have can be an advantage over those living without autism!
As I am an Enterprise and Entrepreneur Mentor and run my own businesses from home, I can also mentor you in setting up your own business; recognise your current and potential skills as well as your needs for further training. I can support and help you prepare yourself for employment and business related interviews...Please contact me to discuss your requirements and a no obligation quote...
WHAT IS THE DIFFERENCE BETWEEN NLP COACHING AND MENTORING?
Mentoring is offering options, suggestions, information and sometimes advice based on past successful experiences of the Mentor to enable and support a person tomake informed choices and create their path moving forward. This can then be followed up with Coaching...
Coaching is when you are not given specific advise and information: you are Coached in a specifically skilled way to explore and discover what you want in your life and then to enable you to explore and realise your own resources and answers and then to take action to achieve your desired outcome. Often people know what they don't want in their life but they haven't considered what they actually want in their life instead! Coaching enables and empowers you to explore your options and the many possibilities ahead of you, know what you do want and how to move forward to achieve it. The Coach gives you tasks to complete before the next session to empower you to take action and move forward. Change is always happening and we are always moving forward in time and to stop becoming stuck in time and not moving forward in our lives, we must take action to make the changes we need to do this.
Coaching is enabling and empowering you to help yourself take action to achieve your aspirations and dreams.
I am an extremely experienced and very successful advocate and I offer this skill as part of my services to new and existing clients as and when needed and appropriate during their engagement in my services and especially for any specific context for which you may need advocacy support. I understand the stress and pressure experienced by parents and carers when fighting for your loved one's needs and rights and how this adds to your exhaustion and effects your mental health when also dealing with the complex issues which often arise when living with autism.
I am well read and up to date with the latest legislation such as The Autism Act, 2009; The Children & Families Act 2014; The carers Act and more so, please feel free to contact me for advocacy support for anything you need help with. I do not profess to know everything but I am willing to explore and I am excellent at investigating, interpretating and taking action for what is necessary and will do my very best to support you in achieveing the best results for you and your family. Please contact me to discuss this service further with no obligation