Complimentary & Medical Practitioner Network
Working together to help families & individuals living with Autistic Spectrum Disorder


Autism-AS IT IS Network of Specialists, Therapists, Medical Clinicians, Psychatrists, Doctors & Practitioners.
HOLISTIC AUTISM INTERVENTION & THERAPY SPECIALIST
ASSESSMENT & DIAGNOSTIC TEAMS & CLINICAL SPECIALISTS
HOMEOPATHIC & COMPLIMENTARY MEDICINE PHARMACY SPECIALIST
HOMEOPATH & INTEGRATIVE MEDICAL DOCTOR

SENSORY INTEGRATION THERAPIST SPECIALIST
BODY & MIND ENERGY HEALING SPECIALIST
LIFE COACH & MENTORING SPECIALIST
VIBRATIONAL MEDICINE PRACTITIONER
Please contact me if you would like more information about becoming a member of the Autism-ASITIS Complimentary & Medical Practitioner Network and how it could benefit your practice and help parents/carers access the support and services they want and need.


Caroline Seyedi, MA (Autism). SRSH. MIoEE. INLPTA.
AUTISM INTERVENTION, COMMUNICATION & BEHAVIOUR SPECIALIST
MASTER PRACTITIONER IN NEURO-LINGUISTIC PROGRAMMING (NLP)
USUI REIKI & SEICHEM HEALING PRACTITIONER
BACH FLOWER REMEDIES PRACTITIONER

INLPTA certified Master Practitioner in the Art & Science of NLP
Master of Arts research degree in Autism
Mentor for the Mentoring Institute of Enterprise and Entrepreneurs
Integrative Energy Healing Practitioner:
Sound Healing Practitioner (Registered with the College of Sound Healing & accredited by CMA)
Meditation Teacher (Accredited & Registered with CMA)
Bach Flower Remedies & Essences Practitioner (Accredited & Registered with CMA)
Crystal Healing Practitioner (Accredited & Registered with CMA)
Reiki & Seichem Practitioner (Level 3/Teacher accredited with CMA & Registered with RASA)
Weleda 'In Harmony With You' Advisor
State Registered Senior Hairdresser (Registered with the UK Hairdressing Council)
BASED IN BRISTOL (will travel)
'Do what you believe you can and believe you can do what is important to you and then you will achieve what you want to achieve and become who you want to be and how important is that to you?'
I offer Life Coaching, Mentoring, Experiential Workshops, Group Talks, Advocating, Reiki, Seichem, Crystal Energy & Sound Healing, Meditation and more to Adults, Children & Families living with Autism to enable and empower them to be the best they can be and fulfill their full potentials and dreams...
I also offer Coaching, Mentoring, Workshops and many other services to parents, carers, family members, professionals, businesses and organisations working with families and individuals living with autism.
'I FEEL PASSIONATE ABOUT EMPOWERING INDIVIDUALS & FAMILES RECEIVING THE BEST SERVICES, SUPPORT & ADVOCACY TO ENSURE THEY CAN ACHIEVE THE BEST LIFE POSSIBLE!
I WILL LISTEN TO YOU & SUPPORT YOU IN CREATING & REALISING YOUR DREAM OUTCOME:
YOU ARE NOT ALONE, YOU CAN JOIN THE MANY FAMILIES WHO ARE ALREADY ACHIEVING THE BEST FOR THEMSELF, THEIR CHILDREN & FAMILY;
YOU NO LONGER NEED TO WONDER WHETHER YOU CAN ACHIEVE THINGS, YOU CAN EXPLORE HOW YOU CAN ACHIEVE WHAT YOU WANT;
YOU NO LONGER NEED TO FEEL HELPLESS TO CHANGE WHAT YOU DON'T WANT, THERE ARE ALWAYS OPPORTUNITIES & CHOICES WHICH WILL EMPOWER YOU TO MOVE FORWARD TOWARDS WHAT YOU WANT INSTEAD!'
The professionals below support my vision to transform the lack of services and support for you and join my mission to empower you and give you back control over your life with the professional support you need to fulfill my ambition to support, coach, mentor and advocate for those living with autism in the world...

BUXTON & GRANT PHARMACY & HOMEOPATHIC SPECIALISTS

Mo Ramzan MRPharmS
176 Whiteladies Road
Clifton
BRISTOL
BS8 2XU

TELEPHONE: 0117 9735025
EMAIL: info@buxtonandgrantpharmacy.co.uk
Website & on-line Shop: www.buxtonandgrantpharmacy.co.uk/
Occupational Therapist:
Linda Specialises in Sensory Integration Therapy at THERAPY SPACE BRISTOL

Tel: 0117 9079189 Mobile: 07887 366747
MALAI SONTHEIMER BAc MBAcC Dip Psychosynthesis MBACP



Counsellor and Acupuncturist
TEL: Bristol (UK) 0117 9537219 or Mobile 07762551084
I met Malai many years ago when both our children who have autism were very small. We both faught hard for what we believed was the right education and nurturing for our children and have both been very successful in achieving our our mission so far and continue to be so in achieving our vision for our children.
LONDON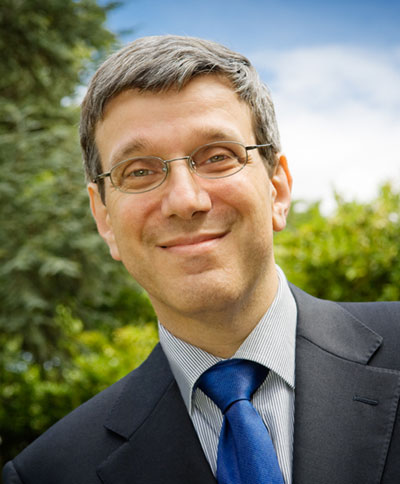 London Integrated Health
Rivington House
82 Great Eastern Street
London EC2A 3JF

Tel: 020 7617 7435

Peter has been my daughter's General Practitioner and Homeopath since 1998 and has seen immense transformation in her progress. His specialist interest was autism when I met him and he supported me with adminstering his own designer homeopathic remedies as well as any alternative and complimentary medicines and therapies I wanted to use with my daughter to improve her chances of progress and development to enable her to be as independeant and able as she is today! Thank you Peter!
DYSCOVERY CENTRE
(Multi-disciplinary Team for Diagnostic Assessments)
Assessment & Diagnosis of Autism Spectrum Disorder (

ASD

)
Developmental Co-ordination Disorder (
DCD
), also known as Dyspraxia
Dyslexia
Attention Deficit Hyperactivity Disorder (
ADHD
)
Specific Language Difficulties
Associated difficulties such as anxiety or behavioural challenges.
Contact Details:
Dyscovery Centre
Innovation House
University of South Wales
William Price Business Park
Treforest
Pontypridd
CF37 1DL
Telephone: (+44) 01443 654799
(Consultant Psychiatrist)
Specialist in Diagnosing Asperger Syndrome, Autism, Adult ADHD/ADD & Learning Difficulties: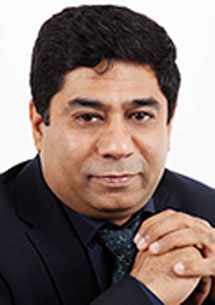 10 Harley Street
UK
To Contact Dr. Rajpal, please Click
HERE