Upcoming Events, Special Offers & Freebies
See what's coming up, what special opportunities and freebies you can bag ...
Bristol Autism Project
Sensory Sound Therapy at Barton Camp
Dates:
Friday 29th July 2016 - Over 11 age group
Friday 5th August 2016 - Under 11 age group
Time:
10.30am - 2.15pm
Venue:
The Hut
Barton Camp,
Barton,
Near Winscombe,
Somerset
BS25 1DY
I will be setting up a sensory sound experience in the wooden hut at Barton Camp on the above dates for all those attending through the Bristol Autism Project.
There will be gongs, bells, singing bowls, chimes, drums and more.
Bring along ear defenders for your children or ear muffs in case their ears are hypersensitive that day and if you have any sound instruments fel free to bring these too!
Coming in the Autumn -
SOUND MEDITATION PERSONAL DEVELOPMENT COURSE:
A Sound Mind & Body 4 a Sound Life!
For Adults, Parents & Carers.
A Sound Mind & Body = A Sound Life!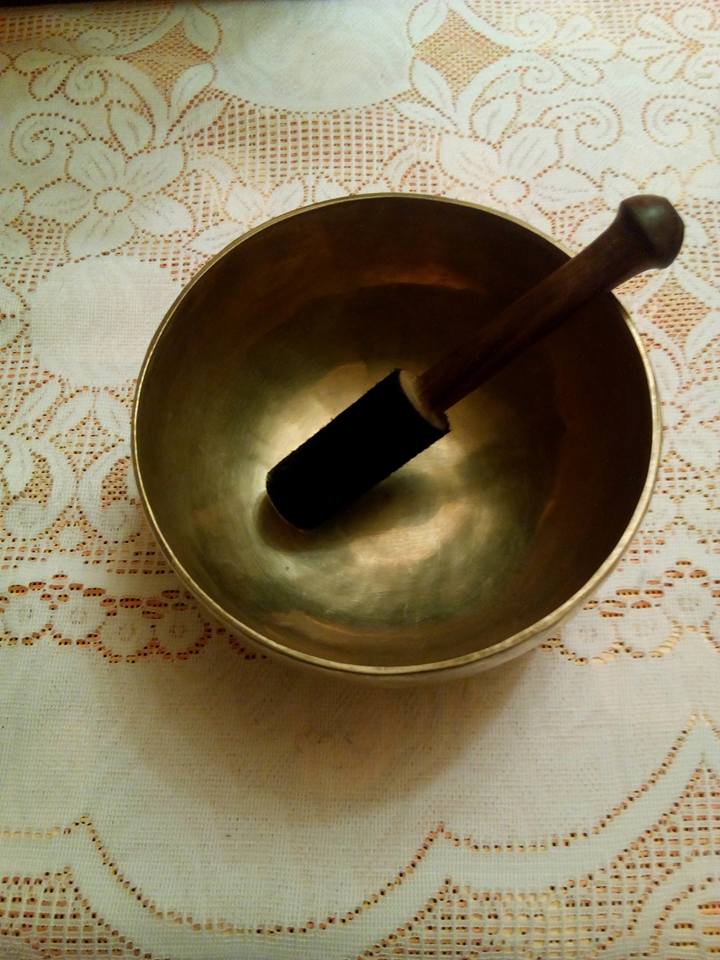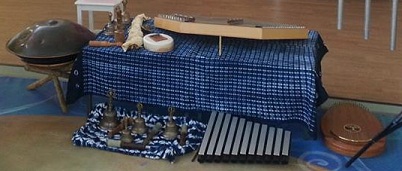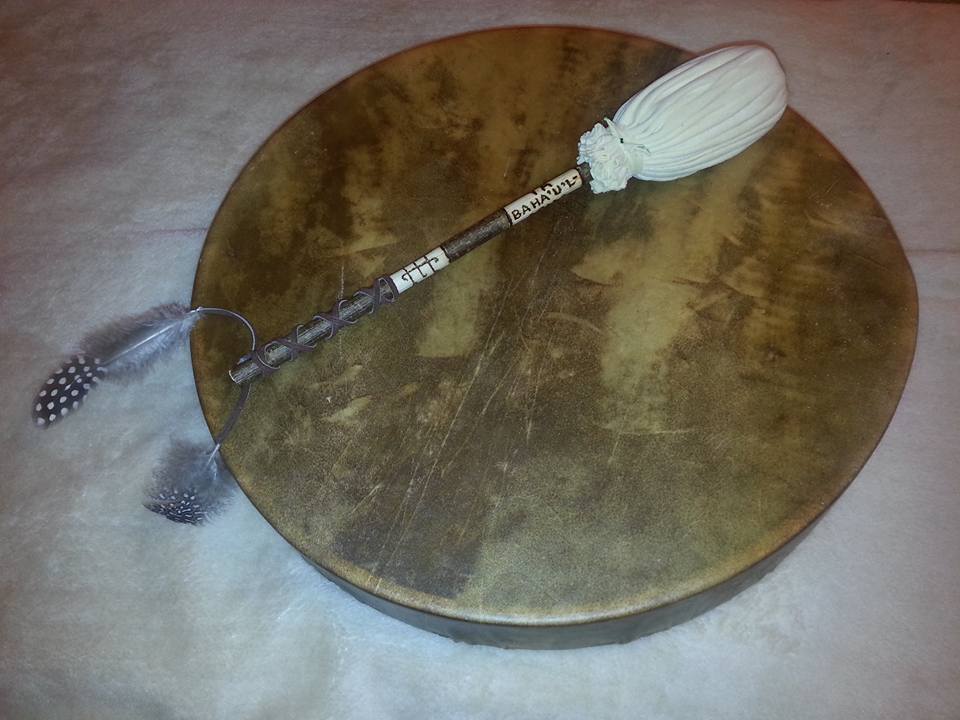 Reduce Anxiety and become a calmer and more confident YOU!...using Meditation and Soundwaves...
I am currently preparing an awesome series of Personal Development & Resonance Meditation classes to create an awesome, empowering course and that will enable you to create a personal space within, where you can explore your 'inner being,' your 'real self' and realise your full potential for living the life you aspire to and dream about... using Neuro-Linguistic Programming (NLP), gongs, singing bowls, bells, the voice and other resonant sacred sound instruments along with guided meditation...
The venue and dates are yet to be decided but here's an insight into the topics we will be exploring:
Session 1: Introduction to Resonance Meditation and exploring and creating your desired outcome and destiny.
Session 2: Environments:
your inner & outer environments and how you can create what you need to feel calm, centred and confident.
Session 3: Behaviours:
the positive intentions behind them.
Session 4: Abilities:
what you can do and could do when you find the resources you already have to enable and empower you.
Session 5: Cause and Effect/Relationships/Meanings/Beliefs:
social interaction and communication - relationships and your reality of the world. Overcoming your limiting beliefs.
Session 6: What and who is important to you/Your Values:
it's okay for you to have opinions that differ to others. Exploring and discovering your values and your own truth.
Session 7: Your diversity and individuality:
what makes you who you are and believing 'I am me and I am okay' - (Virginia Satir)
Session 8: The big picture of who you are now in the many roles you have in your life:
Who you are, the roles you have in your life, what is important to you about your life and living your truth, believing in yourself, your abilities and your potential possibilities, committing to your first step of action to move forward and when and where you will take this step.
Session 9: Moving forward:
creating your own personal map and gathering all the resources you need to drive yourself forward to your desired outcomes and your chosen direction and destiny for your life.
Before and/or between the 9 sessions you will be offerred the opportunity to receive an Assemblage Point Alignment Assessment and Treatment at a special discounted rate of £30 as part of being a Participant on this Empowering Course.
Please contact me to provisionally book your place and to ask any questions.
Venue will be in Bristol (most likely in North Bristol, Stoke Bishop with parking) and dates are currently being arranged (starting sometime in Autumn 2016). The sessions will start from 9am and finish at 12.30pm
These classes are already becoming very popular and spaces are becoming limited, so please get in touch to establish your interest and provisionally reserve your place now!...
The full cost of this amazing unique 9 week course (a total of 31.5 hours) is £ 320!
...Once a venue and dates are confirmed, a deposit of £60 will secure your place!
I am looking forward to hearing from you and guiding you on your personal life plan and journey of discovery!
**Freebies**
Receive a free Sound Healing Therapy Treatment by being a case studey for me...
**Special Offers**
Assemblage Point Alignment -
receive 10% introductory discount or request this 10% to be donated to your chosen autism charity...
1/3 off the regular price as an introductory offer...
World Sound Healing Day 2016
Join us for World Sound Healing Day!
'So powerful is the light of unity that it can illuminate the whole earth'
(Bahá'u'lláh)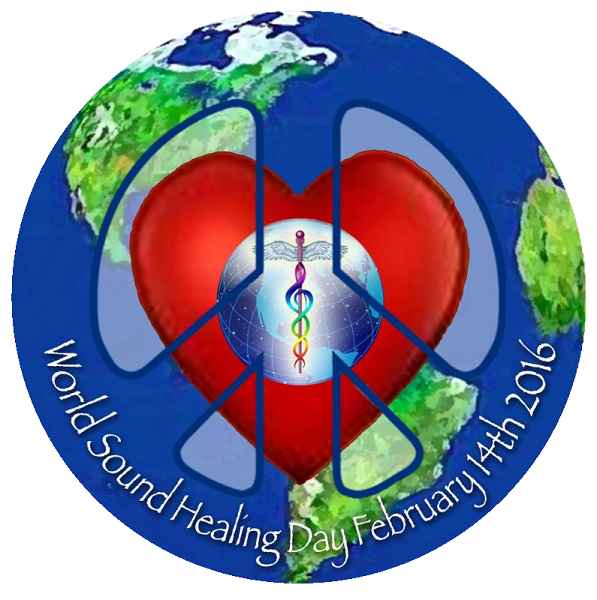 On Sunday 14th February it is 'World Sound Healing Day' and who wants to miss the chance of being part of healing our world?
Well, here is your chance...
Bristol Baha'i community are inviting you to come along to the Bristol Baha'i Centre in Redfield and immerse yourself in sacred sound and become part of a World vibrating event to send love, unity and peace around our beautiful planet and into the universe... imagine this!
The day's program looks like this...
10:00 Doors open
10:30 Doors close for a prompt and undisturbed start*
10:40 Introduction to the day with Sacred Chanting –
Hasti-Sabet, Bea Martin & Ismael Velasco
11:05 Sound Bath taster (singing bowls) –
Bea Martin, Celia Beeson & Caroline Seyedi (limited space but please see below**)
11:15 Recital and chant of sacred Baha'i text – Nica Sabet
11:20 Sounds of the Sacred Baha'i Writings – Nica Sabet as facilitator
11:35 Feedback
11:55 Feeling gratitude reflection – David Johnson
12:00 The sacred sound of the Heart – We will connect with others making the same sound around the world – David Johnson & Celia Beeson
12:05 Sound bath – an immersion into the vibration of sacred sound –
Bea Martin, David Johnson, Celia Beeson & Caroline Seyedi
12:25 The sound of Silence
12:30 Refreshment – a light lunch will be provided***
2:00pm Sacred sounds, singing & music – family friendly (children very welcome)
3pm Gong bath – adults will be in this main sound bath – Celia Beeson & David Johnson & children will explore sound in smaller reception room with Caroline Seyedi & Bea Martin
3.30 The sound of Silence
3.25pm Feedback
4:00pm Sounding off time and an invitation to a monthly sound devotional event...
'With whatever purpose you listen to music, that purpose will be increased...and so it is with all the things that cause the excitation of the nerves.'
(Abdu'l-Bahá)
NB. *It is important that the day is not disturbed by late arrivals for health and safety reasons. Therefore the doors will be closed at 10.30am sharp so, please be prompt to avoid being disappointed.
** To host as many as possible the sound baths will be seated but feel free to bring a mat/blanket/cushion for your own comfort and if there is space you may lay down.
*** If you have special dietary requirements, please bring your own lunch and/or preferred drink.
It is important to keep hydrated throughout the day. Tap water is available but please bring your own water if desired.
This is a FREE ticket event hosted by the Bristol Baha'i Community, places are limited to 40 and to attend you must register for a ticket here...
www.eventbrite.co.uk/e/world-sound-healing-day-tickets-21388999072
The World Sound Healing Day Team Biography:
Bea Martin & David Johnson, therapeutic sound practitioners, have been working together since 2003 with a particular interest in sacred sound. and are both graduates of the British Academy of Sound Therapy... (www.bardsofavalon.com)
Celia Beeson has been working with the healing and therapeutic qualities of sound for over a decade, in meditation and relaxation sessions, performances, celebrations and workshops using gongs, voice, singing bowls, bells and shruti boxes. She offers regular group gong baths and sound meditations in Bristol, and is available for bespoke sessions. (www.soundscape.org.uk)
Caroline Seyedi, is an autism intervention and communication behaviour specialist and is currently exploring all modalities of sound healing as a student sound healing practitioner with the College of Sound. Caroline is incorporating sound and other forms of energy healing into her current working Practice. ( www.copingwithautism.co.uk)
Nica Sabet
Hasti Sabet
Ismael Velasco
Venue address: Bristol Baha'i Centre, 8 Church Road, Redfield, Bristol BS5 9JA
AUTISM DAWN, AWAKENING & TRANSFORMATION IN BEAUTIFUL BRISTOL!
PAMPER, RELAX & TREAT YOURSELF! - NEXT DATE TO BE DECIDED
PAST EVENTS
THE BIG BOUNCE FOR AUTISM 2014 (INITIATED BY SIMON BARON-COHEN) - REPORT OF THE DAY!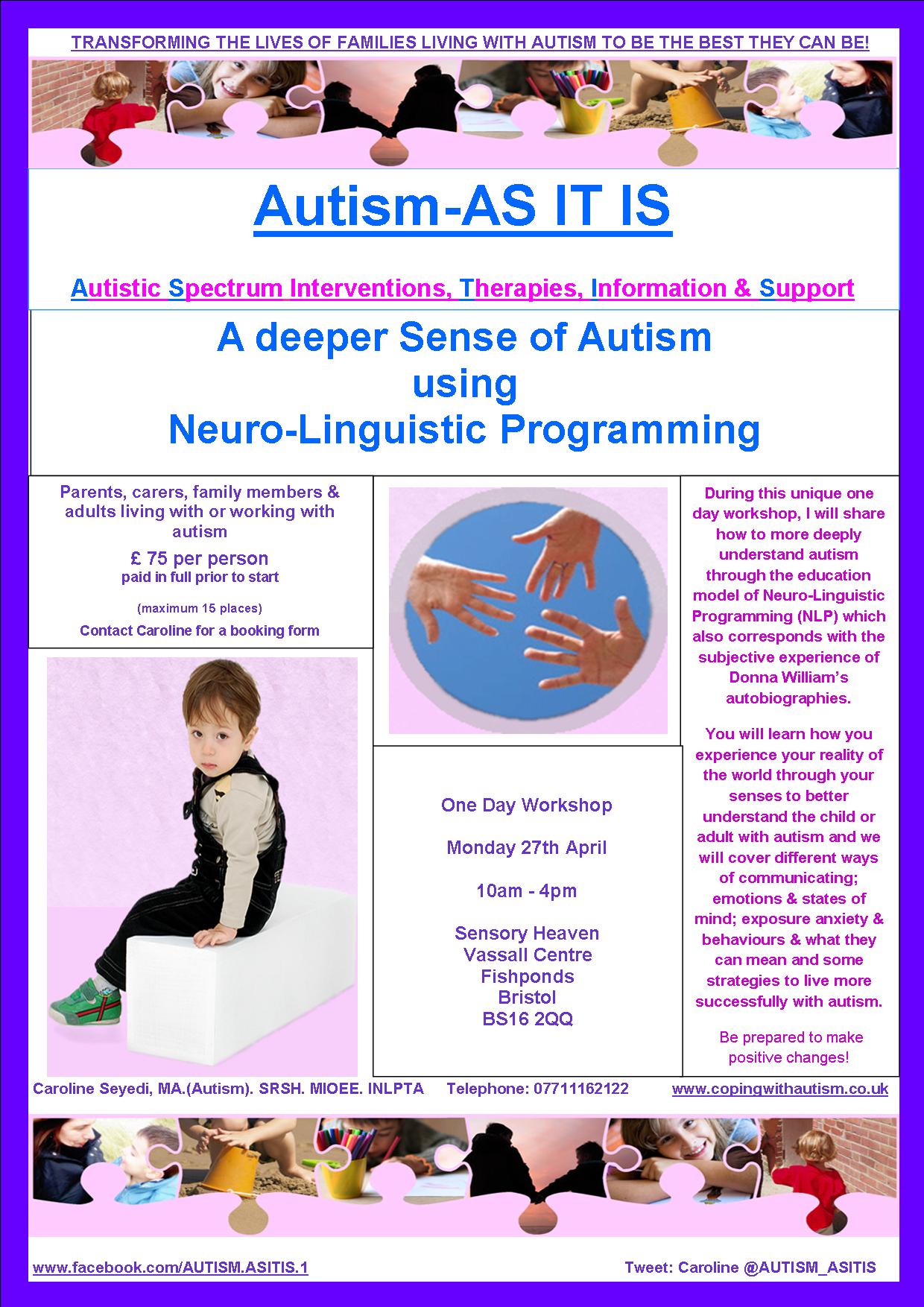 Autism Dawn, Awakening & Transformation in Beautiful Bristol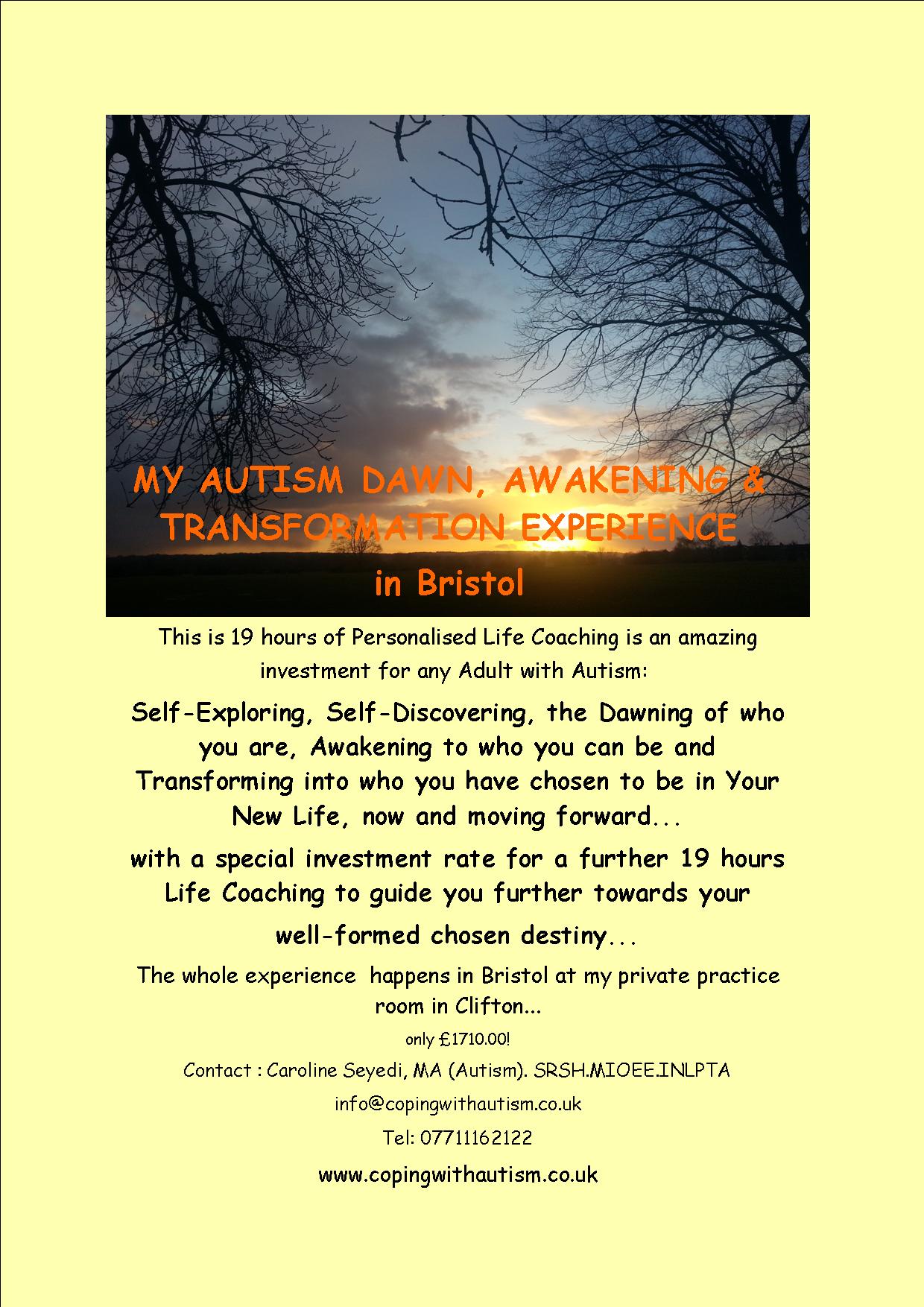 'A Spoonful of Sugar for Autism'
A 'Cuppa & Taster of Coaching, Mentoring & Support' in Sensory Heaven!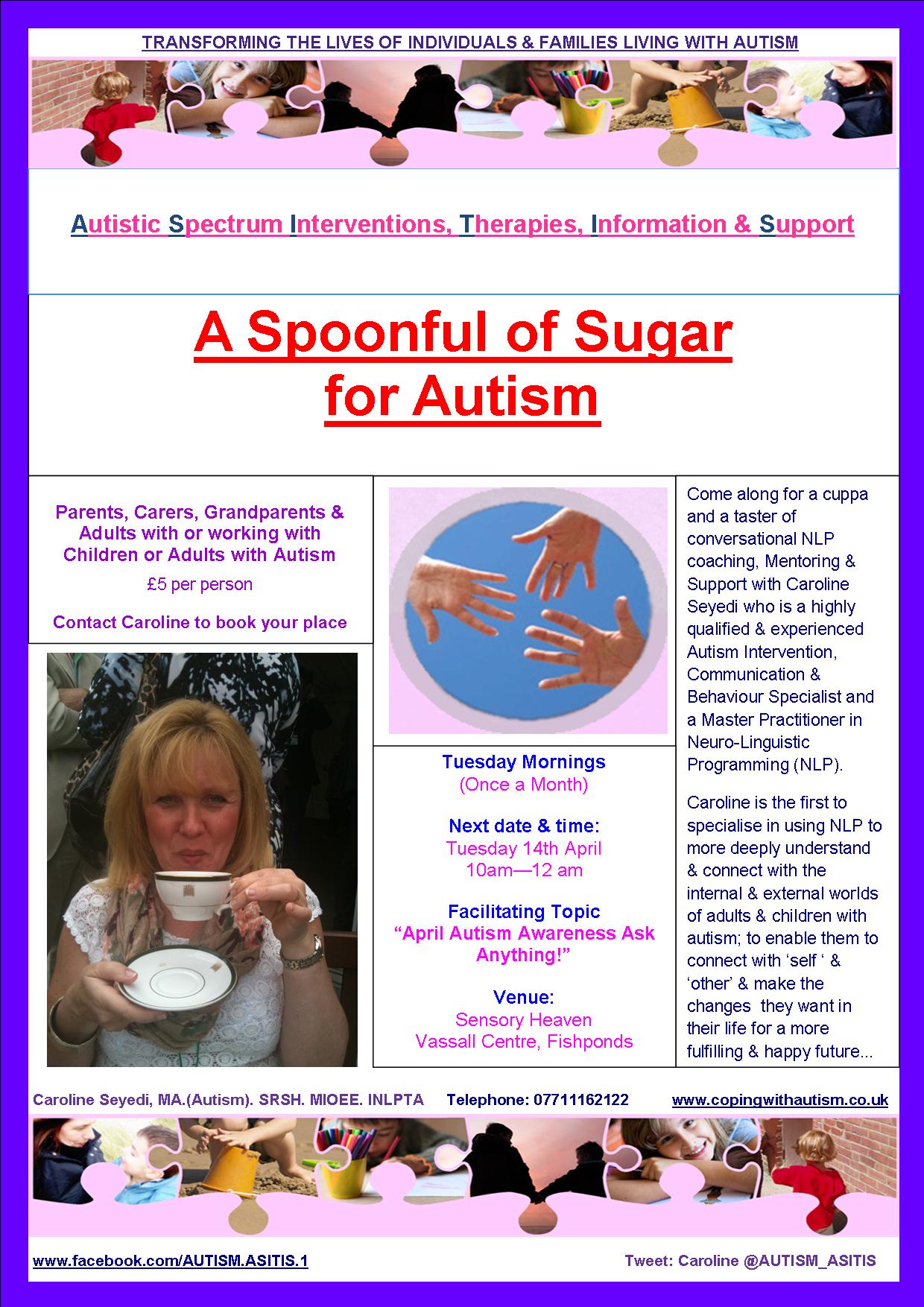 NEXT DATE:
TUEDAY 14th APRIL 2015
TIME: 10.00 - 12.00am ...
COST: £5 (to cover refreshments, room hire & Caroline's Autism and NLP expertise) - Contact Caroline to book your place or in advance via*Paypal
This is a regular monthly group meeting for any member of the autism community: Parents, Carers, Grandparents, Individuals with autism, any one who is living with or working with children or adults with autism...
At these sessions you can come along between 10.00 - 12.00am and have a 'cuppa and a taster of coaching' with Caroline who will be using all her skills, training and knowledge to support, mentor and/or coach you to make the changes you want in your life and you can book your private 1:1 session at areduced rate!*
*Book a private 1:1 session with Caroline at the SPECIAL SENSORY HEAVEN HOURLY RATE (£60 per hour instead of £75) for a consultation, NLP intervention, Hypnosis/Trance /Mindlfulness, Life Coaching, Mentoring and/or Advocacy support *book this in advance to secure your session by contacting Caroline now or on the day during the 'Cuppa & Coaching' session!
*NB. There is a 50p administration fee for booking the 'Spoonful of Sugar for Autism' session & £3 admin. fee a for 1:1 session with Caroline when booking and paying by Paypal so, please remember to add this on - Please reference your name and this code for the 'Spoonful of Sugar' event - (Your name + ASS4A)
Sensory Heaven
The Vassall Centre, Gill Avenue
Bristol, United Kingdom
0117 965 6004
FREE! ONE HOUR ON-LINE PROBLEM SOLVING USING NLP COACHING FOR THE MAXIMUM OF 24 HOURS! - completed!
This means that 24 lucky people (adults 18+) will get a chance!
To receive your free taster session of one hour to discover how you can find your solutions within your problems just contact me here ON 2ND APRIL 2015 and private message me (you can acess these on the links on the home page)...
ONLY the FIRST 24 PEOPLE TO CONTACT ME WILL GET A ONE HOUR APPOINTMENT!

I will book you in for an hour session and coach you through to the stage of finding your well-formed outcome & enabling you to achieve it by realising the resources* you need to move forward and reach it AND you do not need to go into the specific contents or desciptions of the problem!
How amazing is this treat for Autism Awareness day?
I will be using Neuro-Linguistic Programming (NLP) to listen to you & coach you which means I will not be giving you advice but enabling you to hear how your thinking affects your communicating & behaviour and how all this affects other's thinking, communicating & behaviours & how you can choose to change yours where appropriate, ethical and ecological for you, others and the world around you.
If this is what you feel you need to do to live your life how you want to, be ready to be the first 24 people to book your session on April 2nd 2015!

...
Appointments will only be booked when you are one of the first 24 to contact me on 2nd April 2015 between 00.01am GMT & 00.01 April 3rd 2015...so be ready!
*If you require further coaching to enable you to find the resources you need to make your outcome a reality, you can take advantage of the Autism Awareness MONTH promotion of
TWO HOURS OF NLP COACHING FOR THE PRICE OF ONE 4 THE WHOLE MONTH OF APRIL!
Book your two hour NLP Coaching session HERE. We will make a mutually agreeable time in April and you will ONLY PAY FOR ONE HOUR - £75! A REAL BARGAIN!
YOU CAN BOOK NOW! BE QUICK AS THIS WILL BE VERY POPULAR & THERE ARE ONLY SO MANY HOURS CAN WORK IN APRIL!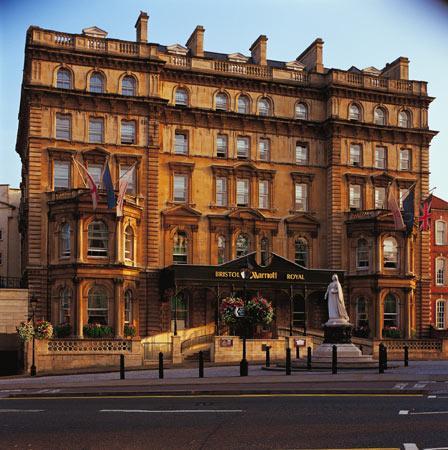 PAMPER YOURSELF DAY
THE MARRIOTT ROYAL

COLLEGE GREEN,
BRISTOL BS1 5TA
Next date:
FREE under ground car park! Just drive in and you will be given a code to drive out when you leave.
DRIVE INTO THE UNDERGROUND CARPARK: SEEN HERE IN THE BOTTOM LEFT OF THIS PHOTO >>
FROM THE CAR PARK TAKE THE LIFT TO THE GROUND FLOOR THEN WALK PAST THE CLUB BAR, GO DOWN THE STAIRCASE TO THE RIGHT TO THE LEISURE CENTRE. WHEN YOU ARRIVE GIVE YOUR CAR REGISTRATION TO THE LEISURE CLUB RECEPTIONIST AND SAY YOU ARE WITH THE AUTISM PARENTS/CARERS
ENTERING THE HOTEL FROM THE MAIN ENTRANCE, ASK FOR DIRECTIONS TO THE LEISURE CLUB AT THE HOTEL MAIN RECEPTION.
MEET IN THE LEISURE CLUB ANY TIME AFTER 9AM: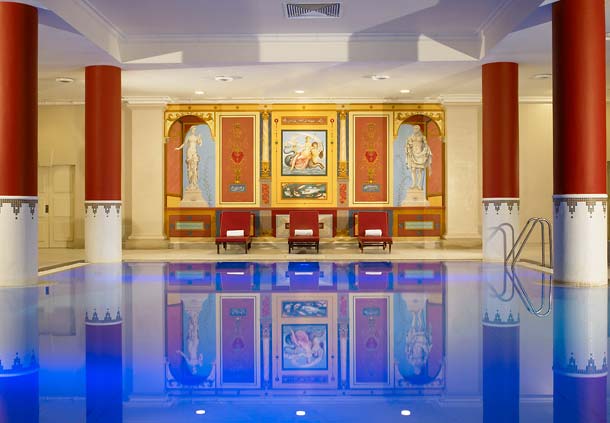 Leisure facilities: pool, jacuzzi, steam room, gym, sauna.
Come and relax and pamper yourself with other parents/carers living with autism. Work out in the gym, relax in the jacuzzi and sit by or swim in the pool.
I will bring books related to autism for you to browse through and be there to answer any questions you may have about autism.
Cost: £15 (Required in advance to secure your place and includes an administration fee)
NB. Drinks are allowed and available to purchase in the pool area but not food so, it might be a treat to have either a Royal High Tea or a Cream Tea in the Hotel Club Bar if you wish in the afternoon? Please let me know when you book, if you will be wanting a Royal High Tea or Cream Tea so I can let the Hotel know numbers a few days before. You will need to pay for this on the day. Special price for our group: Royal High Tea = £15.00 instead of £19.00 Cream Tea = £9.00 instead of £10. Both served between 12-4pm.

CLUB BAR:

Contact me for more information HERE or *PAY to SECURE your booking HERE

*NB. If you are paying via Paypal please mark this as a PERSONAL GIFT so the full amount can be retrieved to pay for your place.

REFERENCES: PICTURES FROM THE MARRIOTT ROYAL HOTEL BRISTOL WEBSITE

...THE AUCTION OF THE TRAMPOLINE DID NOT MEET ITS RESERVE SO THAT WILL BE ADVERTISED FOR SALE NOW!...MORE ON THAT TO FOLLOW!
...THE RAFFLE TOOK PLACE & the following prizes were won!
A FAMILY MEMBERSHIP TO THE REDWOOD HOTEL; STEAM TRAIN RIDES INC. OPPORTUNITY TO RIDE ON THOMAS TANK ENGINE AT FOREST OF DEAN & WEST SOMERSET RAILWAY; HAND MASSAGE BY LUCIA IN WESTBURY-ON-TRYM; FULL BODY MASSAGE BY EILEEN DAVIES; FAMILY TICKET TO VISIT @ BRISTOL; REMOTE CONTROL PORSCHE!; MACDONALDS MEAL VOUCHERS; LORNA PERKS PLAY MAT INVENTION CALLED 'SMATTA'; CAMERON BALLOONS SWEAT SHIRT; AVIATION BOOKS FROM CAMERON BALLOONS AND LOADS MORE... THANK YOU EVERYONE FOR ALL THE DONATIONS!
...THANK YOU TO THOSE WHO JOINED ME IN THE AUTISM QUESTION & ANSWER SESSION! SOME GREAT QUESTIONS!...ü
...THANK YOU TO EVERYONE WHO CAME, SOME CAME FROM FAR OUTSIDE BRISTOL!
...THANK YOU TO ALL THE VOLUNTEER COACHES ESPECIALLY OLLY MONROE FROM AXIS TRAMPOLINE CLUB WHO BOUNCED TIRELESSLY ALL DAY! AND THANK YOU OLLY FOR HELPING ME MAKE THIS EVENT A REALITY!...ü
...THANK YOU TO ALL THE VOLUNTEERS OF THE DAY, ESPESCIALLY MY HUBBY FRANK WHO SAT ALL DAY SELLING THE RAFFLE TICKETS, THE PAY AS YOU GO BOUNCING, AND THE Q&A SESSION TICKETS & WAS IN CHARGE OF THE MONEY! & EVERYONE WHO HELPED OUT THROUGHOUT THE DAY!
...THANK YOU TO THE TEAM GB COACHES FOR ALL YOU DID!
... THANK YOU TO ALL THE STAFF AT REDWOOD HOTEL & COUNTRY CLUB FOR BEING FANTASTIC HOSTS AND LOOKING AFTER EVERYONE ALL DAY, CONSTANTLY CHECKING EVERYTHING WAS GOING WELL!...
NEXT GOAL?...THE BIG BOUNCE FOR AUTISM 2015!...WATCH THIS SPACE FOR THE DATE AND REGISTRATION WHICH WILL BE SOONER RATHER THAN LATER!
I WILL LET YOU KNOW HOW MUCH WE RAISED ONCE IT IS ALL IN AND COUNTED! .....ü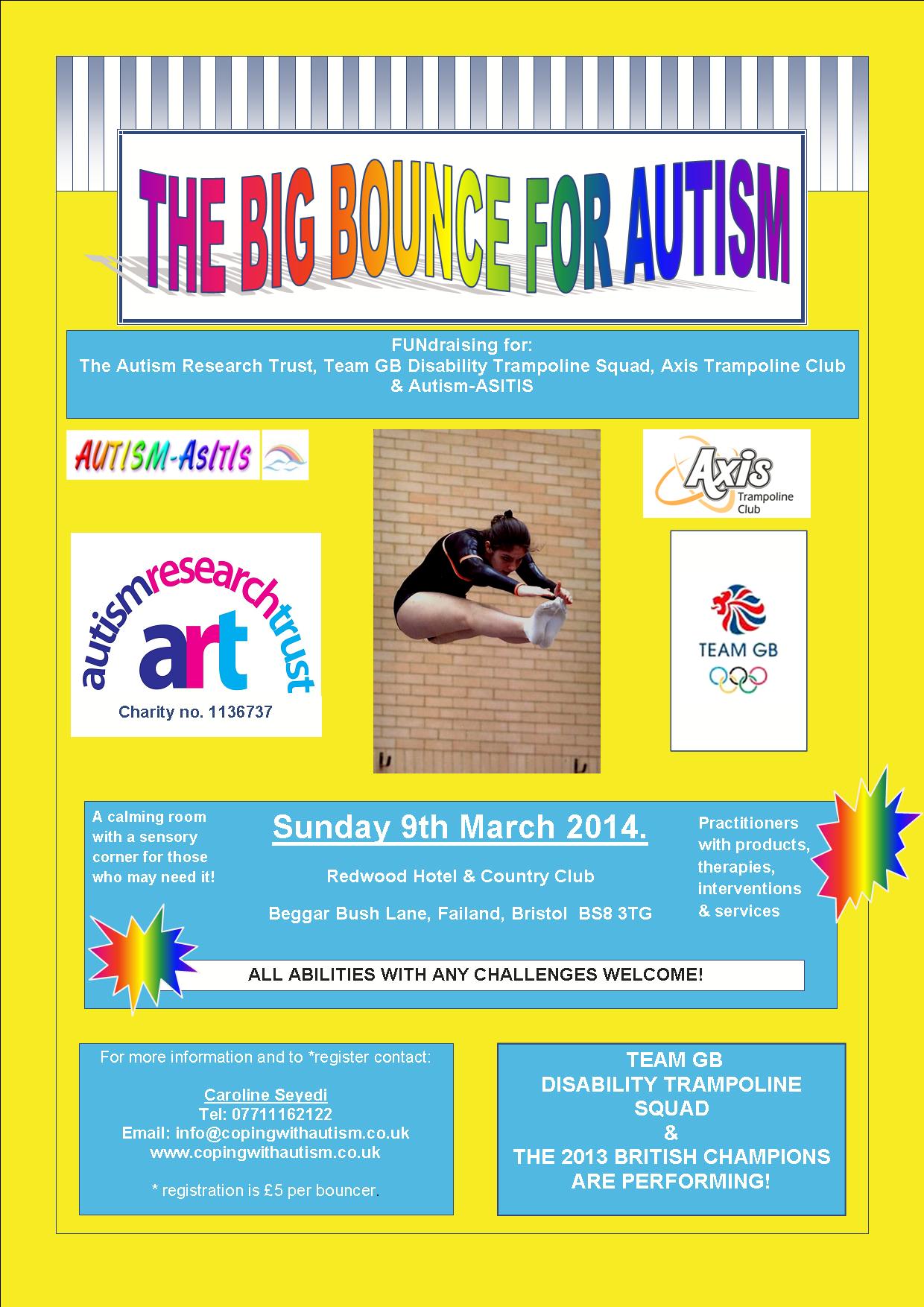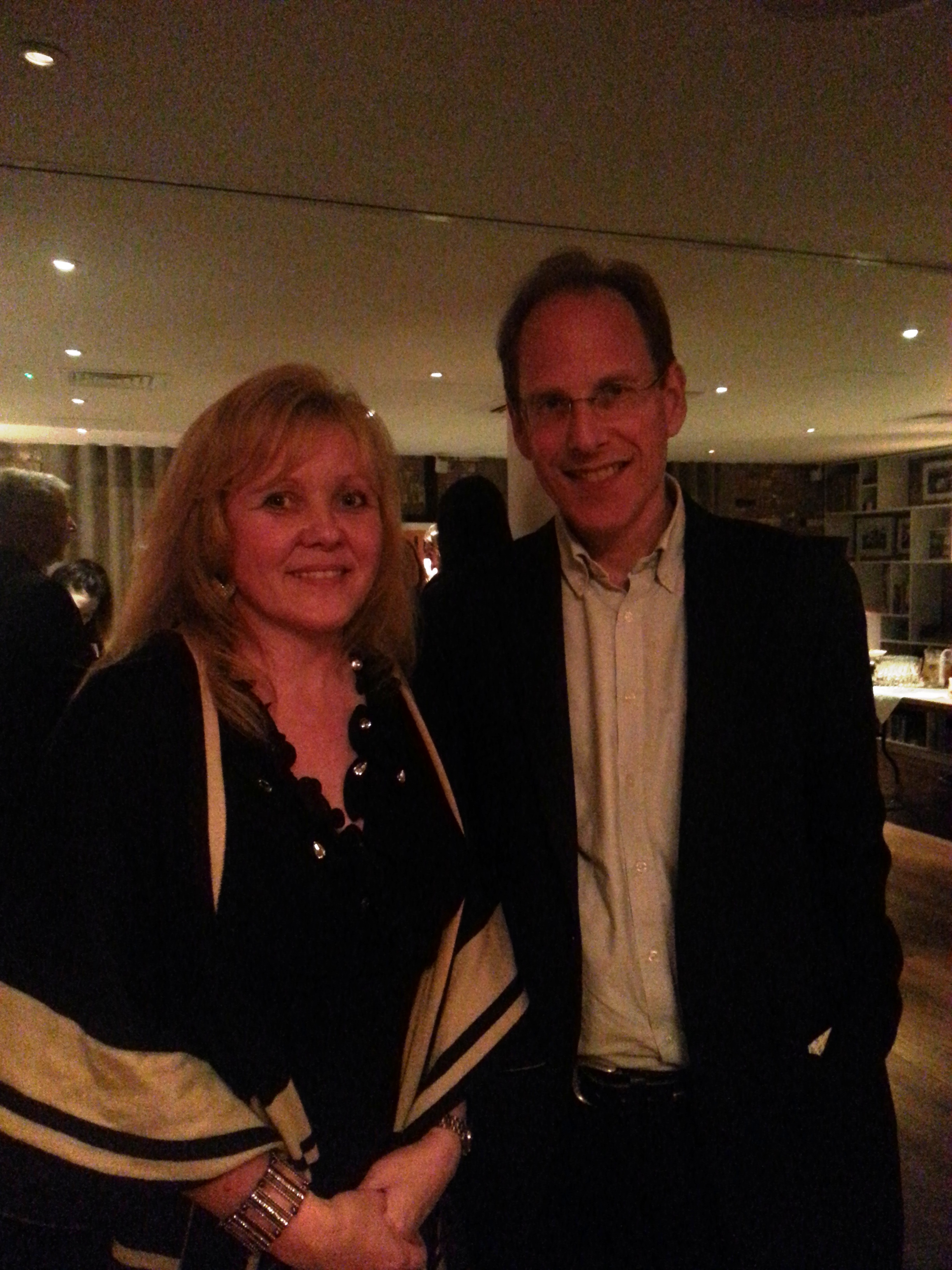 The BIG BOUNCE FOR AUTISM 2014 is an inspirational idea from Professor Simon Baron-Cohen after he watched a video clip of my daughter Farrah, performing her trampoline routine at a Paralympic event in 2012. He asked me to explore the possibility of organising a fundraising event involving children and adults with autism as it is well known they often love to bounce! I feel honoured to have be asked by him to organise this fun and exciting event and delighted that Team GB Disability Trampoline Squad and their Coach and

the 2013 British National Champions

WERE there to perform, have photos with you and sign autographs for you.
The BIG BOUNCE FOR AUTISM was held on
Sunday March 9th 2014
11am -5pm

at
The Redwood Hotel & Country Club
to raise funds for the Autism Research Trust, Team GB Trampoline Disability Squad, Axis Trampolining club and Autism-ASITIS
The Team GB disability Trampoline Squad performed...There were Practitioners, Therapists, Product Designers and Individuals promoting their services and unique products (some offering 'tasters'); a calm room to chill or flake out!; a trampoline auction and a raffle with great prizes... SORRY YOU MISSED IT? WELL, WE WILL BE ORGANIZING ANOTHER ONE IN 2015!...SO WATCH THIS SPACE TO HEAR WHEN IT WILL BE YOU CAN BOUNCE FOR AUTISM!....